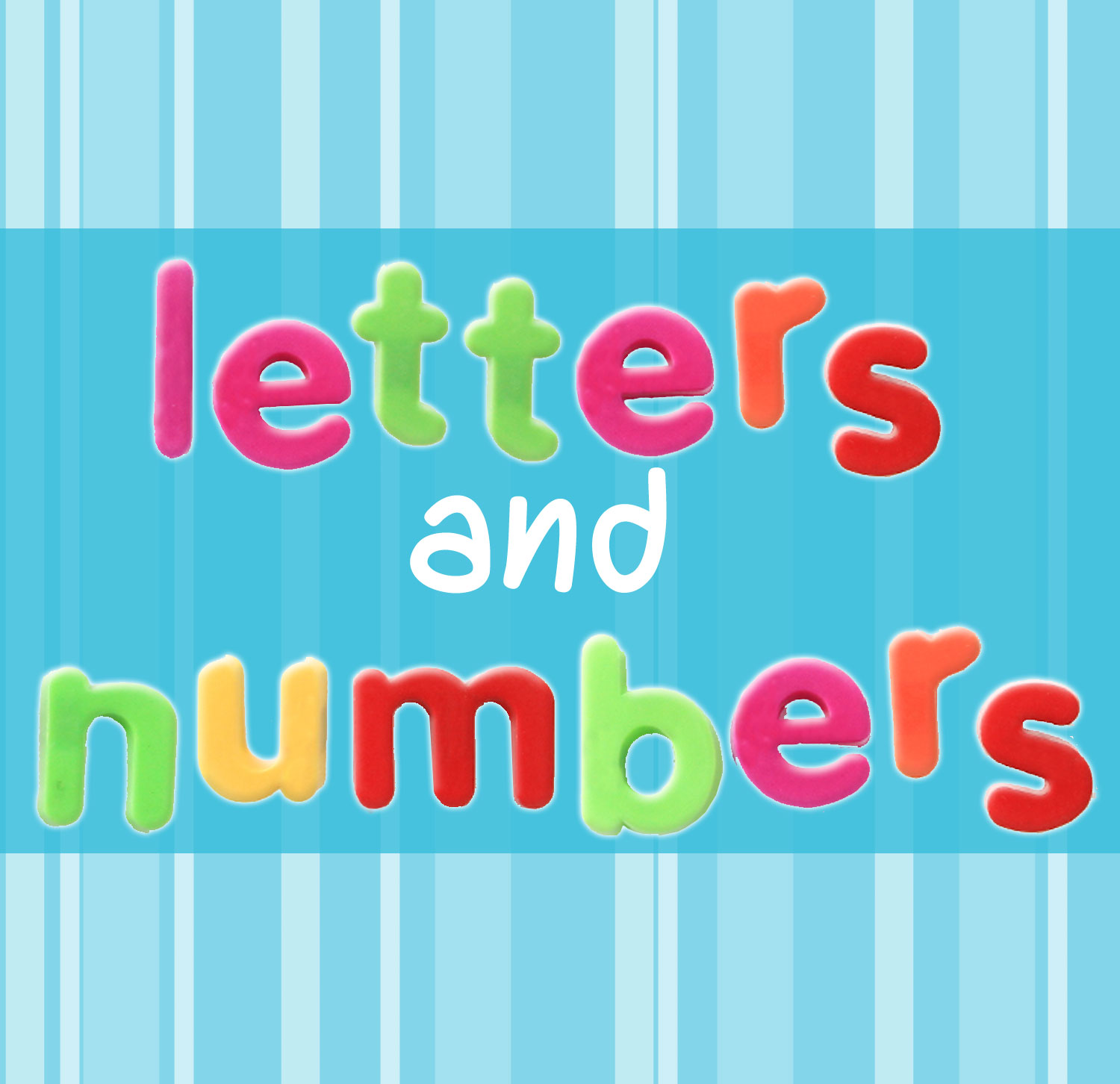 The Exploratorium™ is a featured space in each of our Creative World Schools. It is an open, airy, atrium room in the heart of our buildings that features hands-on STEAM learning.
We are so proud of the incredible, cutting-edge learning that children experience in the Exploratorium™, and the ways their experience here expands their imaginations.
Each month is a new theme in the Exploratorium™ and in September we are learning all about Letters and Numbers!
ALPHABETIC KNOWLEDGE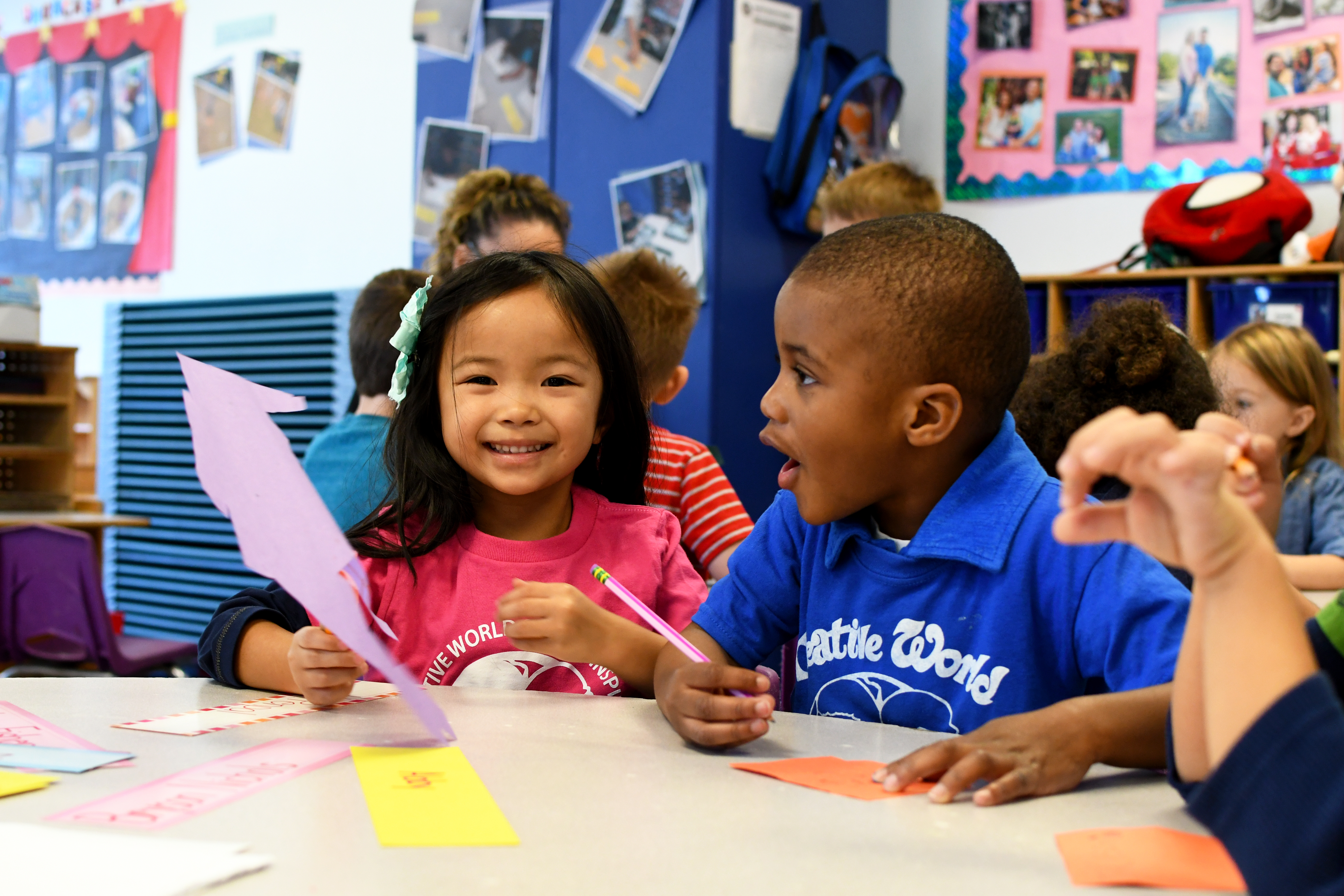 Alphabetic knowledge in Early Education includes the very basic concepts of letters, including the shapes and sounds that letters make. As children begin to understand and identify unique letters and their corresponding sounds, they are building a foundation for communicating, reading, and spelling. We believe the ABC's should be F-U-N! Here's an example of an activity teachers will use to learn about Letters this month:
Giant Sensory Letters: Create large letters on the floor with colored masking tape. Encourage the children to outline the letters with items you provide that correspond with the letters. For instance, for the letter "S", they might add straws, stars, sequins, etc. For the letter "P", they might add paper, popcorn, pencils, etc. Make sure to provide enough items for the letters you create. Variation: Turn it into a number activity! Create large numbers with the masking tape and encourage the children to outline the numbers with an appropriate number of items.
NUMERIC KNOWLEDGE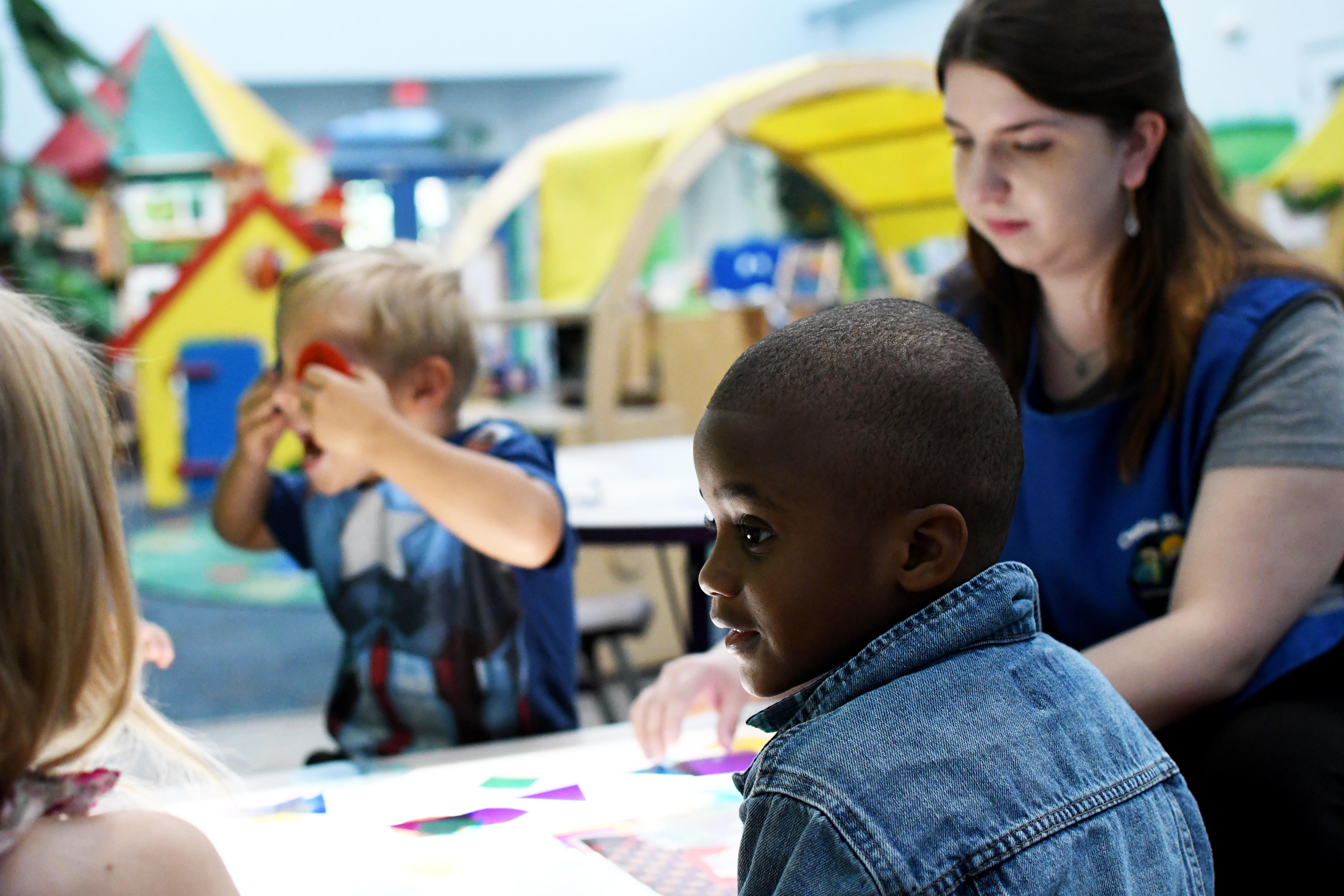 Numbers are important in every domain of learning, from counting and quantity to measurements and dimensions. The very earliest understanding of numbers is often something we call "one to one correspondence," or the idea that a single number accounts for a single object. Reciting series of numbers, associating numbers with single or grouped items, and comparing quantities are all interesting ways to explore numerals. Here is a way we're using counting tools to explore Numbers this month:
Domino Effect – Work together to stand dominos upright in a line. Push down the first one. What happens to the rest of them? How long of a line can the children create before the dominoes topple? Count the dominos as they are lined up and record the number.
We are so proud of the masterful learning that happens in our Exploratorium™ each month! Check out our Letters and Numbers Pinterest Board and follow us on facebook to keep up to date on our latest learning journeys!