Creative World School Two Year Old Curriculum
Sparking imagination and encouraging independence
Hands-On Learning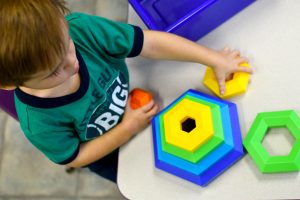 Two Year Olds are full of energy as they are making friends and learning new things everyday. We provide a curriculum that suits each personality and supports their emerging skills. Our 3 E's: Foundation for Excellence™ curriculum for two year olds is developmentally appropriate and provides engaging ways for children to begin exploring questions about their world. Through focused small group learning, twos have the ability to interact, problem solve, and discover new experiences.
Dynamic Environment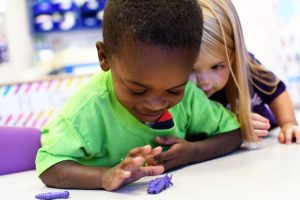 Our Twos have an enriched learning environment that facilitates active learning guided by their Teacher. Our Twos classroom has a variety of learning centers that allow children to plan their play. Blocks and building, imaginary play, math and science, language, music, art and sensory centers provide a rich classroom. With a perfect mix of quiet and active engagements, large and small group opportunities, we create a day full of fun and learning.
The CW App for Communication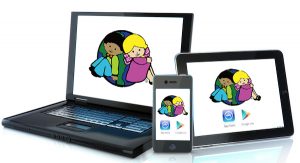 Our innovative CW App keeps you up-to-date on daily Routines and Learning Moments throughout your child's day. You can customize how you receive notifications. For example, find out in real-time of your child's potty training success or you can receive a report at the end of the day highlighting their learning! We also share important developmental milestones and track progress, keeping you informed of your child's latest accomplishments.