As a leader in early education, we embrace the highest
standards for early childhood curriculum. Our schools align
with national standards to ensure that every child has an
excellent educational experience. Our classrooms are
full of fun, laughter and the joy of learning!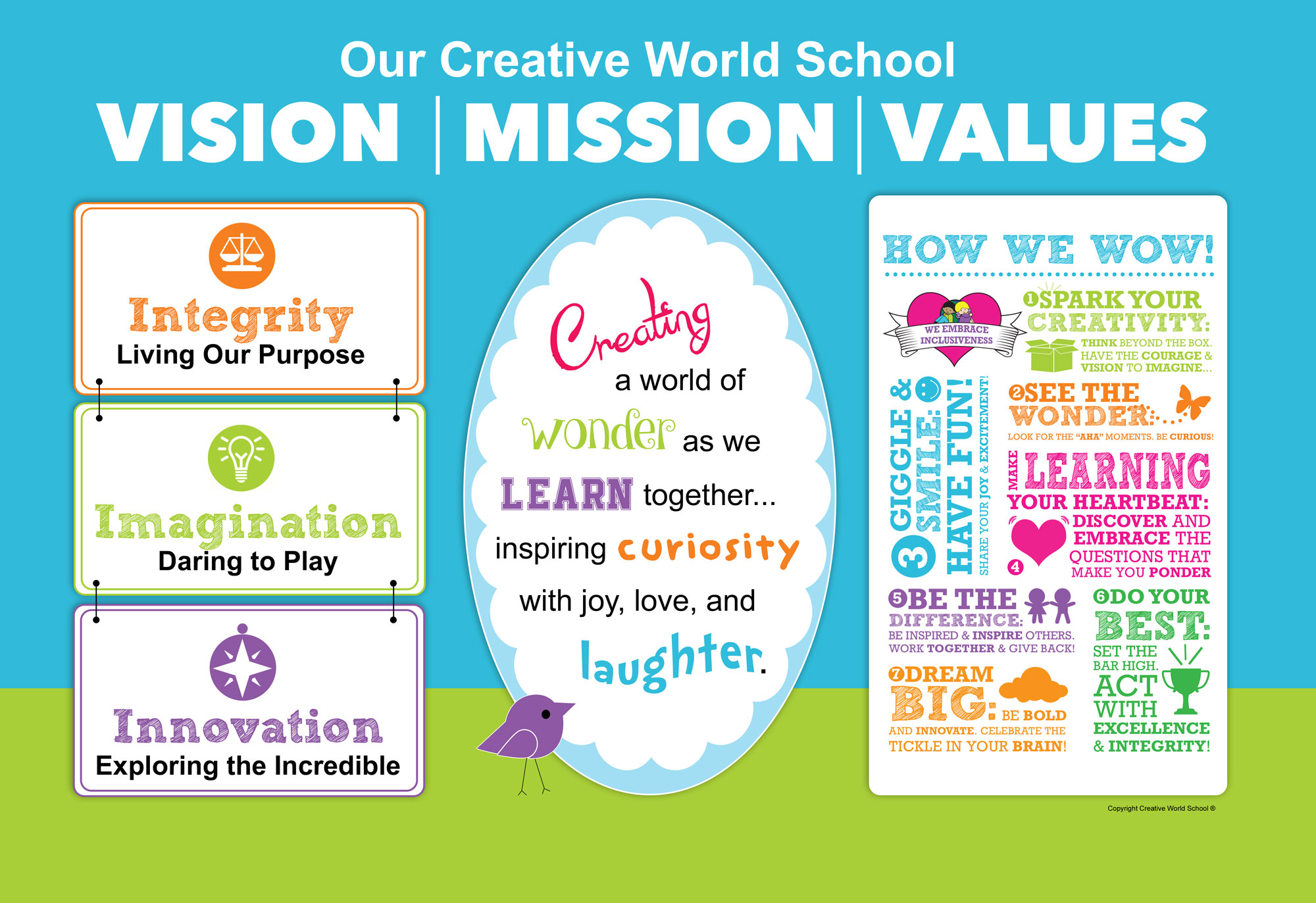 Integrity
Living Our Purpose
Since the opening of our first Creative World School in 1970, we have set high standards for ourselves as educators. As we continue the legacy of our founders, Billie and Duane McCabe, we affirm their commitment to the highest level of care for each of our families and students. We are proud to hold National Accreditation as our ongoing commitment to excellence in our field.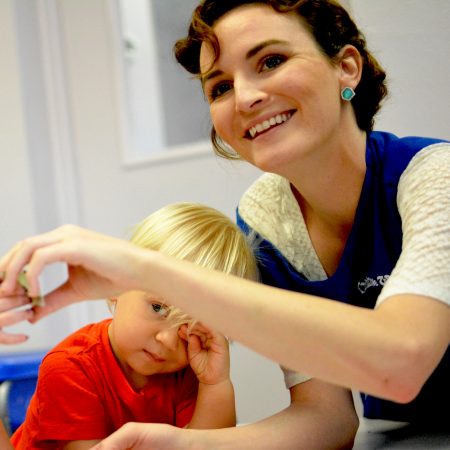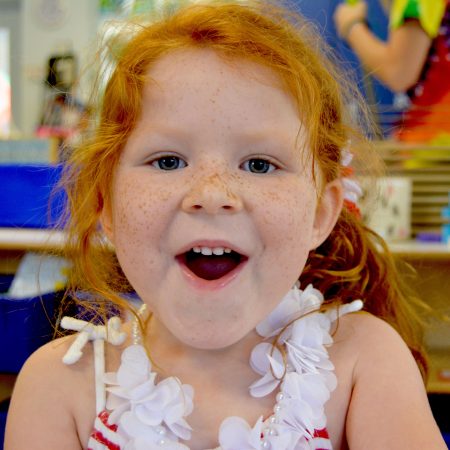 Imagination
Daring to Play
At Creative World School, we dare to play! We celebrate curiosity and enjoy every "aha" moment. We believe that play powers the big ideas, inspires unlimited possibilities, and allows us to dream big! Our Exploratorium™, an environment designed to inspire and cultivate imagination, is the perfect place to play!
Innovation
Exploring the Incredible
Creative World School embraces innovative technology to facilitate learning. Our CW App - for classroom management and parent communication - creates a digital platform for documenting each child's learning journey. From SmartBoards to classroom computers, we are intentional about using technology in an age-appropriate way to enhance authentic learning experiences.