At Creative World Schools, we like to say that we are "more than a daycare." What does this mean?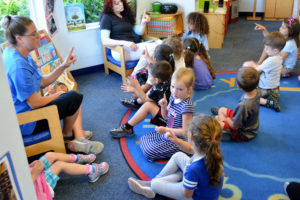 Daycare, and even childcare, has often meant that your child experiences a kind of group babysitting. A caregiver oversees the basic safety and physical needs of a group of children. Regulations have been put in place to dictate this kind of care, ensuring that children are provided with basic necessities and a safe and healthy environment.
HOWEVER…. Over the past several years, due to various bodies of research and even government voices, the culture of childcare has shifted to highlight the need and value of early educational experiences.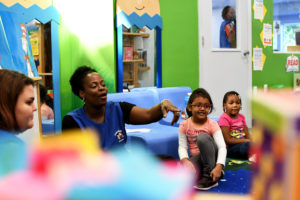 The kind of conceptual and intellectual development that happen in the early years (0-4) can be monumental and is really unlike any other seasons of learning. To meet children in this lively and vibrant time of their exploration and development can be powerful… and life-changing.
This is where Early Education comes in.
MORE than a daycare means…
We are not just providing childcare that keeps children safe, we are providing an inspiring and educational environment that is rich with age-appropriate learning experiences.

We are not "just playing." Play is a child's work… play is powerful… play is meaningful and leads to authentic understanding of the world. Our proprietary curriculum and historied understanding of how children learn provide the framework for school success as our young students are invited and empowered to explore.
Very young children are incredibly malleable. They are elastic: ready to learn, ready to observe, ready to absorb. Given the right environment and the right framework, the possibilities for what they can know, imagine, and create is truly limitless!
Joining the Creative World School family is a way to make the most of your young child's unlimited potential. Start your learning journey with us!