We have loved this cozy winter season of fun decorations and soft lights. Are you dreading packing up all of the pretty things? Here are some ways to keep string lights around for some year-round fun!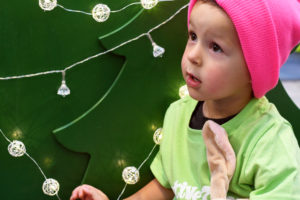 Put your string lights into large recycled bottles and use in a reading corner.
Line a teepee or play tent with string lights to add to the whimsy and magic.
A DIY light table can be made using string lights: purchase an under-bed storage size bin with a clear top, drill a hole in one side for the cord, plug in your lights and have some light table fun!
Use string lights and clothespins to create a wall of winter memories in your nursery.
Rope or string lights can be re-purposed as under-cabinet lighting.
Use string or rope lights to create inspiring words or outline your child's name on their wall.
Here's to making a warm world of magic in our homes all year long!