John Dewey once said, "Give the pupils something to do, not something to learn; and the doing is of such a nature as to demand thinking; learning naturally results."
At Creative World Schools, we have spent the last 40 years fine-tuning our approach and philosophy for Early Education.
There is no debate among experts: young children learn best by doing.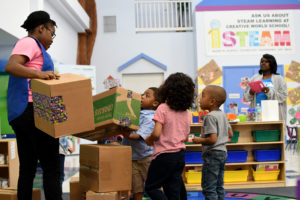 Hands-on experiences are a vital element of every facet of our curriculum. But what really interests us isn't always the problem, it's the provocation. Anyone with a 4-year-old can attest to the fact that they've heard a few "why" questions lately: why does it work that way? why does that happen? why did you do that?  This curiosity is an incredible gem, untarnished and intact in a young mind. And everything we do in a Creative World School is an application of the idea that lifelong learners are created when that curiosity is allowed to thrive.
We facilitate hands-on learning by asking questions. This approach – what we call inquiry-learning – is the driving force behind our instructional design. Teachers act as facilitators to an organic learning process that begins and ends with what children want to know. Anyone who's tried can probably confess, you can't convince a 2 year old that the toy is better than the box: children have their own interests. When children's personal interests are allowed to drive a line of inquiry, authentic learning happens.
We're not alone in this revolutionary notion of independent, life-based learning. Here are some movements that are transforming the way children of all ages are invited to learn: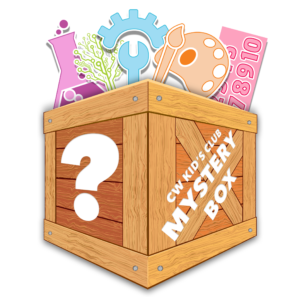 The Maker Movement
The Maker Movement is all about the power of invention. Just like our Make It Create It challenge this Spring Break, children are invited to explore, invent, and imagine new things. Read More about how this Movement is taking over!

STEM (or STEAM)
How do you encourage an engineering-minded child? How do you guide your child's passion for art, or legos, or making a mess in the kitchen to meaningful learning experiences? iSTEAM is all about encouraging the kind of thinking that leads a child to great adventures in the Sciences and Arts.
Do you see your child full of limitless potential? We do, too! Join our family and let your child loose to grow up in an early education environment that will set the course for their future learning!