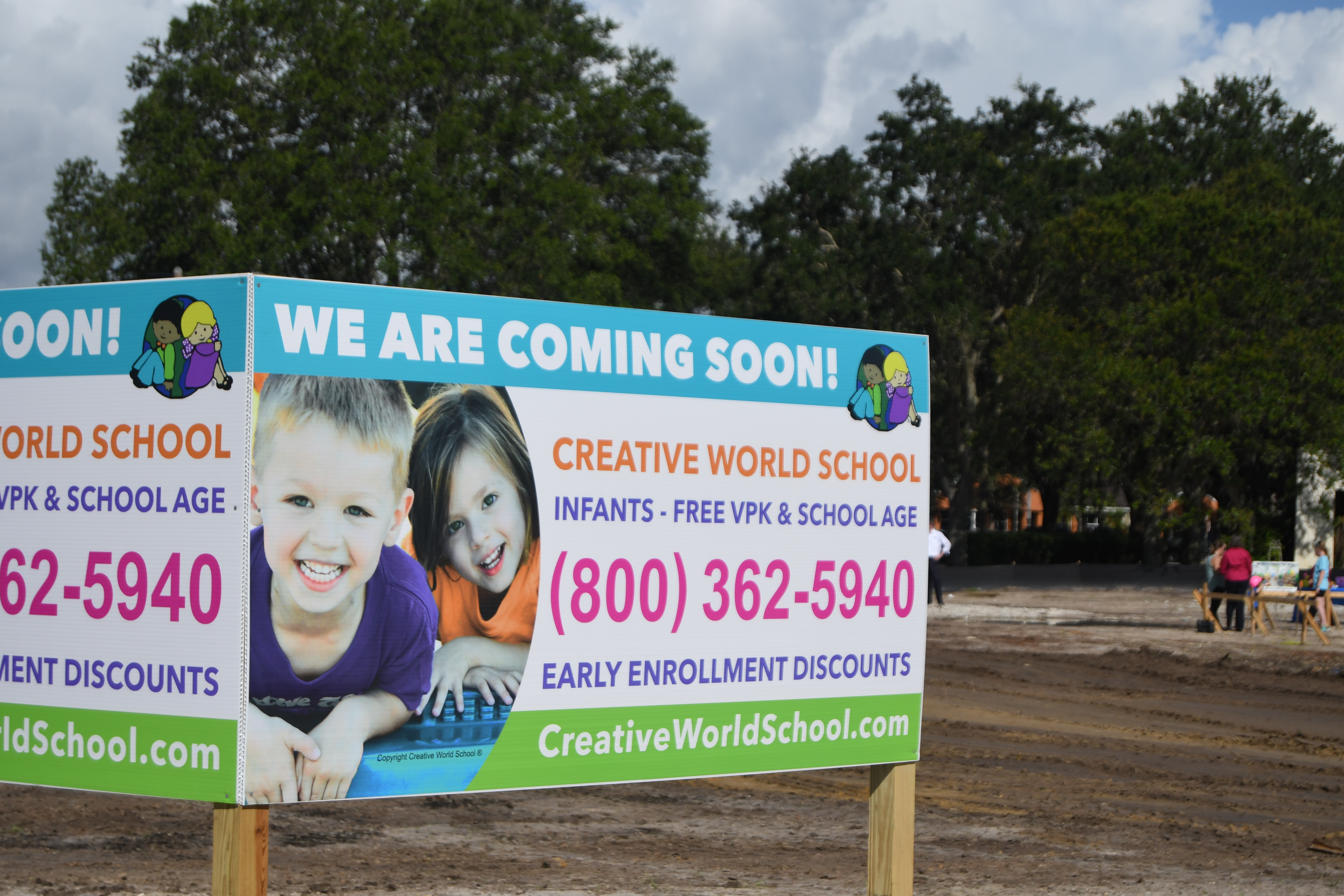 We are so excited to announce a new Creative World School coming to Gateway in Fort Myers, Florida!
CONSTRUCTION AND PRE-ENROLLMENT HAVE BEGUN AT CREATIVE WORLD SCHOOL GATEWAY
Check in on our progress: 11961 Fairway Lakes Drive Fort Myers, FL 33913
Our first three-site owners, Chris and Amy O'Malley, are long-time residents and community members who have been running Creative World School Three Oaks in Fort Myers and Preschool at the Lamb at Lamb of God Church. Amy has been a part of CWS Three Oaks and Lamb of God for many years, as a teacher and in leadership. Her knowledge of the ins and outs of Early Education and passion for positively contributing to the community have made her a great leader at her schools in Estero.
Now that ground has broken at Creative World School Gateway, the adventure can begin! Find them on facebook to keep track of their pre-enrollment opportunities and for info on how to become a CWS Gateway Charter Family. We are so proud of this family and eager to partner with them as they continue their franchise journey with us!