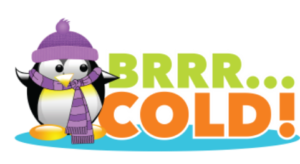 We are enjoying learning all about cold in our December inquiry, Brrr… Cold!
Our youngest students are exploring the kinds of animals that live in cold weather climates. Looking at pictures of bear caves and other cold weather animal habitats, as well as pictures of those animals, is a great way to imagine what it is like for a polar or grizzly bear to tuck in for hibernation or a beaver to diligently build his dam. Our imagination can take us into Dramatic Play with this fun Penguin activity from our Two Year Old Curriculum Book:
"Create large circles on the floor with painter's tape. Encourage the children to pretend to be penguins! Have them walk around on the edge of the circles, then step, hop, and jump in and out of the circles."
Polar bears
are a unique and beautiful winter creature that children will love learning more about. How do polar bears navigate the cold? How do they find food? We will check out non-fiction books and watching gentle depictions of polar bears in the wild.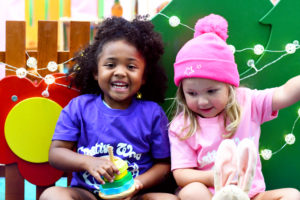 How do animals find food in the cold? What kind of things can they eat? Enjoy some "Ice Fishing Fun" with this ice fishing game from our Toddlers Curriculum Book:
Animals that live in snowy climates fish for food in icy water. Cut fish shapes from colored construction paper and take them outside. Place a shower curtain or tablecloth on the ground to create a lake and place the fish shapes "in the lake". Encourage the children to scoop up the fish and place them in a bucket, box, or other container.
Remember that exploring the ideas of cold can be a learning adventure across multiple domains. At Creative World, we love watching children discover through hands-on experiences!