As the New Year has launched, we all stepped into it with high aspirations for self-improvement and growth. We are all eager to become better parents every day to our precious young children. The busyness: the hustle, bustle, and chaos of daily life can eclipse the needs of our young children… and we all feel guilty when they're in bed at night and we wonder, "did I…?"
Every way we use our time is a trade-off. Every day our choices are different. We asked some of our Creative World School parents, what are some ways you've showed your child love lately… what are some choices you've made? We loved their answers.
Someday they'll be able to tell their very beloved children…
"It was time to make dinner after a long day. Instead, we built a pillow fort and ordered pizza." -Christina

"I needed to stick to your sleep training schedule. Instead, I held you while you slept. You won't be this little for long!" -Raji

"I had a bunch of work to do last week when I got home and you were so out of sorts. Instead of working, we went out for ice cream." Billie

"I was finally going to get a full night of sleep… when you woke up at 2am, I felt like being with you so we grabbed blankets and went to look at the moon." -Simone

"You were acting up ALL DAY yesterday… we fought constantly… after a million time outs, instead of snapping at you, I just grabbed you and laid on the living room floor where we both cried it out." -Jill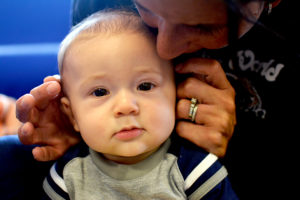 Consistency in parenting is, of course, essential… but sometimes, extravagantly reminding your child "Hey, I love you" wins. It's valuable to practice routines and survive. But some days, it's equally important to remember just how new our children are to the world around them: that their actions and reactions are in process and they are taking in and learning so much every step of the way. We are their guides on this journey… it's vital that they know that they are loved, protected, valued, and cherished.
We are so grateful that we at Creative World get to see and celebrate so many awesome parents: keep up the great work!