For young children, art is about the process, not the product.
Process Art is a powerful way to guide children through the sensory experiences and self-expression that constitute art in the early years.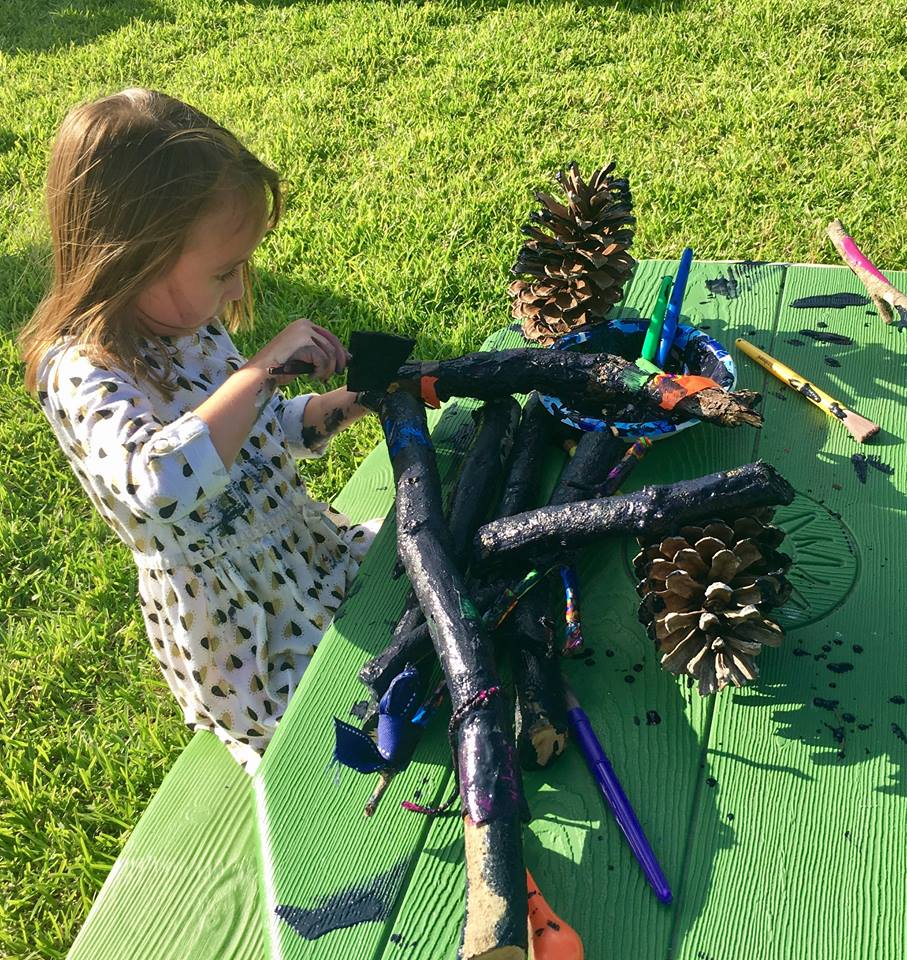 Process Art is about the experience of creation and places no emphasis on whether what a child produces is "good" or "right."
There is no "good" or "right" way to finger paint!
The proof of the value of process art is in the children's response: it is the apparent and striking difference in reaction to a child assembling pre-cut pieces of paper to form a "fox" (that looks just like everyone else's fox) and a child being invited to create a fox from loose parts, paper scraps, glue, and paint. What results is a meaningful experiences that engages a child's imagination, hones their fine motor skills, and even stimulates their mathematical and scientific minds!
Each month in our Exploratorium™, we feature an Art Style OR Medium. We have found this is an amazing way to spend a whole year of meaningful exploration. We learn all about Art Styles like Photography, Sketching, and Mosaics and interact with Art Media as diverse as clay, paper, textiles, and watercolors.
Art is important in Early Education as children's language skills are still growing. Art is a way for children to express complicated feelings and thoughts in an abstract way. Every day we see our young learners communicating giant, imaginative, beautiful things through our artistic experiences!
Want some illustrations of Process Art? Check out our Pinterest Board for ideas and inspiration.