You're on family vacation; your littles are playing in the surf of the ocean. They find a shell and come running up to you… the light is perfect and their face is alight with wonder and you want to remember it forever! You fumble in your bag, trying to pry your cellphone out of that annoyingly small pocket in your tote, wake the phone up and tap on the camera… but it's too bright to see and you end up snapping a random pic of what looks like half your foot and the edge of the beach towel. Want to avoid missing moments or just quickly master the art of sweet family photos? Read on.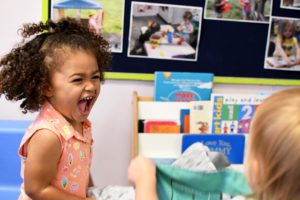 Our CW Studio team walks around our beautiful schools many days, cameras in hand, spying out the perfect cute moments. And there are so many! They've learned a few tried and true tricks along the way to capture special shots of children.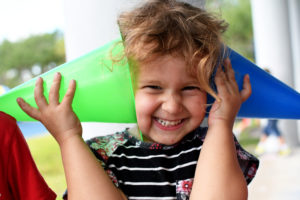 1. Plan ahead.
There is a balance between enjoying and capturing a moment. As you plan your vacation days, reflect on the opportunities that may be great for picture taking (early morning light at the beach) and which may just frustrate everyone (right before lunch as you wait in line to see Mickey).
2. Prep your gear.
Whether you're snapping with an iPhone or Canon, you need to know the basic settings that will serve you best. Know how to quickly switch to HDR, turn your flash on or off, and set your camera to take multiple successive images.
3. Don't be a stingy shooter.
Remember the days of being grouped for a family photo and everyone passing the photog their cameras: "oh, get one with mine!" This is never necessary anymore. Let us say it again: it is all digital, people. Children move fast… take 50 pictures of your daughter running to you with a shell… one of them will be perfect!
4. Learn to notice light.
Yes, you are squinting into your screen to see if you're taking a good picture on the beach. But light is your friend. Pay attention to time of day, how tree leaves speckle everyone's skin with shadows, or if a room is dim. Find a window, step outside, or turn on more lights.
5. Pretend you're a professional.
Think beyond #Instagram filters… learn these three letters: RGB. Download a free trial of photoshop and adjust the RGB levels on your pictures.
---
We hope you catch every precious moment of your wonderful family summer… happy snapping!
---