Welcome To Our Preschool in Estero, FL!

Creative World is dedicated to the education and development of young children. Families who have visited a Estero, FL preschool, childcare, or daycare center will immediately see the difference when they visit a Creative World School.
If you are looking for a quality learning experience, staffed with amazing teachers, look no further! Our Creative World School in Estero, FL is more than just a daycare facility. Our unique Exploratorium™ is where discovery and iSTEAM come to life for our preschool and pre-k students. Our fully equipped classrooms and state-of-the-art playgrounds for every age group enhance our curriculum to provide the best learning opportunities for your child in Estero, FL. 
Come visit our school to see our curriculum in action!
What Makes Creative World School a Good Neighbor?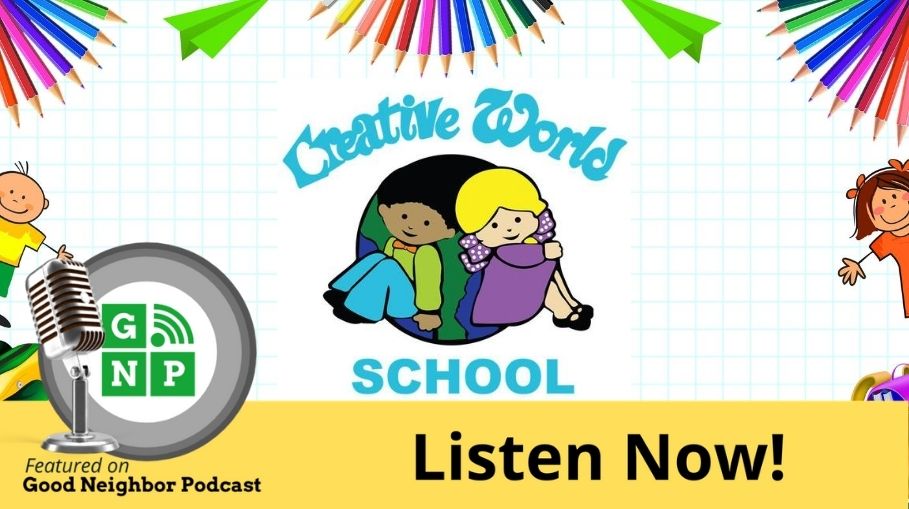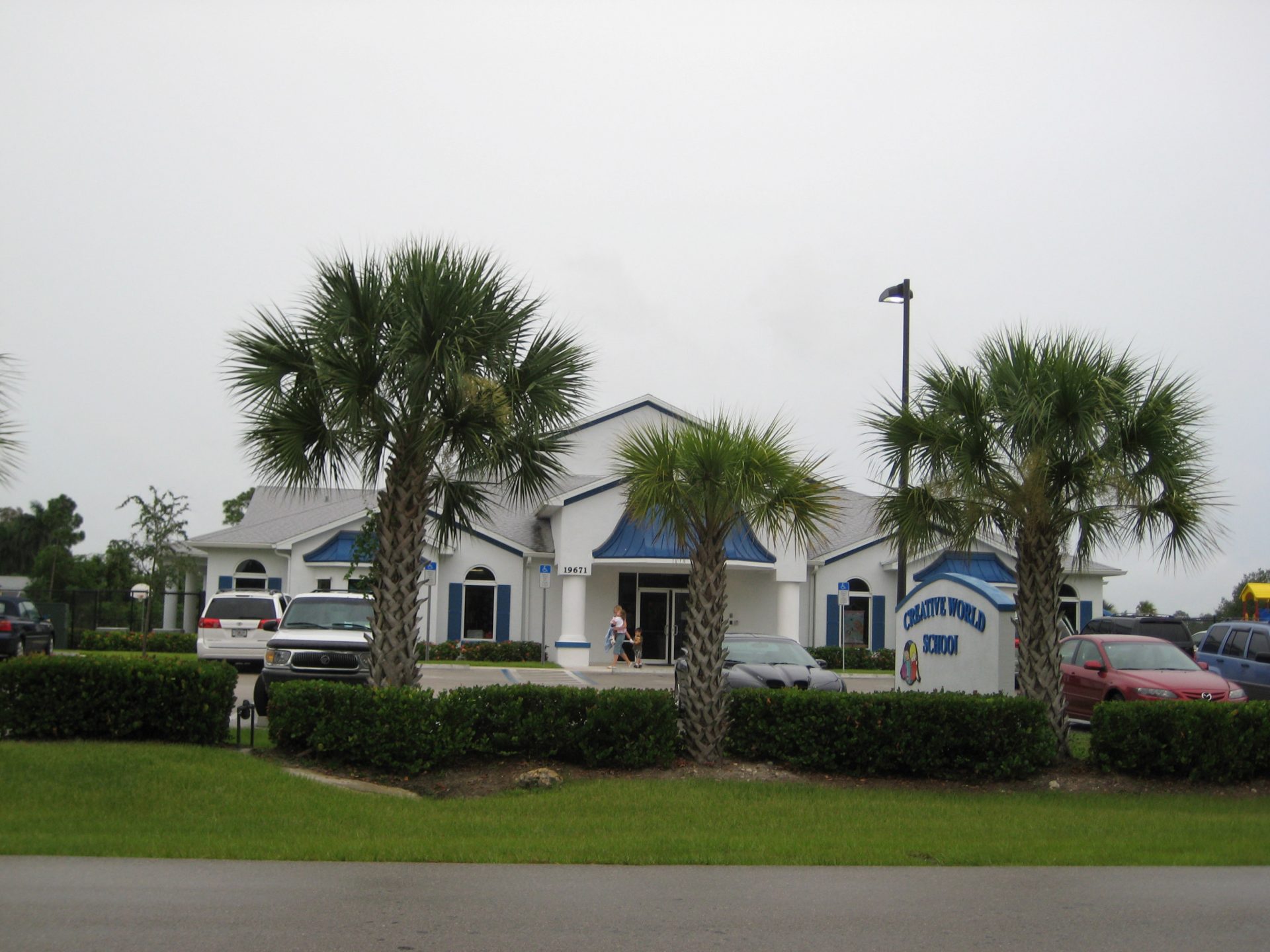 Our Community
Our Creative World preschool is located just off Estero Parkway on Cypress View Drive, right across from Three Oaks Elementary School. Much more than just a daycare, our preschool offers child care and learning opportunities for all ages.

We provide bus transportation to and from nearby schools including San Carlos Elementary, Pinewoods Elementary, and Three Oaks Elementary schools. We understand that proper education and safety are top priorities for parents, so we ensure that children make it to school safely and promptly every morning.

Here at our Creative World School Estero location, we are proud to offer childcare and early education services to our surrounding communities of Estero, Bonita Springs, Naples, San Carlos, and Fort Myers.

Much more than just a daycare, our preschool offers child care and iSTEAM learning opportunities for all ages. We would love to have you stop into our preschool in Estero, FL for a tour today!
iSTEAM
You will see iSTEAM in action when you visit our Creative World School Exploratorium™. Our hands-on approach integrates STEAM learning opportunities to develop critical thinking skills and investigate real-world ideas. Investigating real questions through inquiry learning is the foundation of our curriculum. Inquiry is the "i" in iSTEAM and encourages a student's curiosity as they develop problem solving skills and build a foundation for lifelong learning.
learn more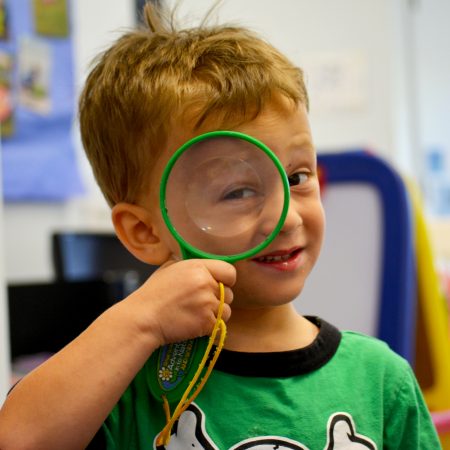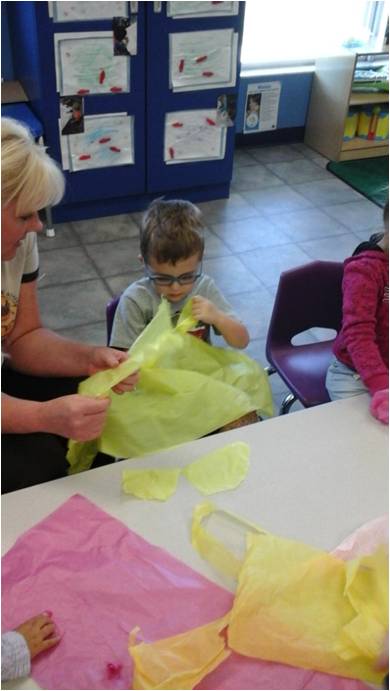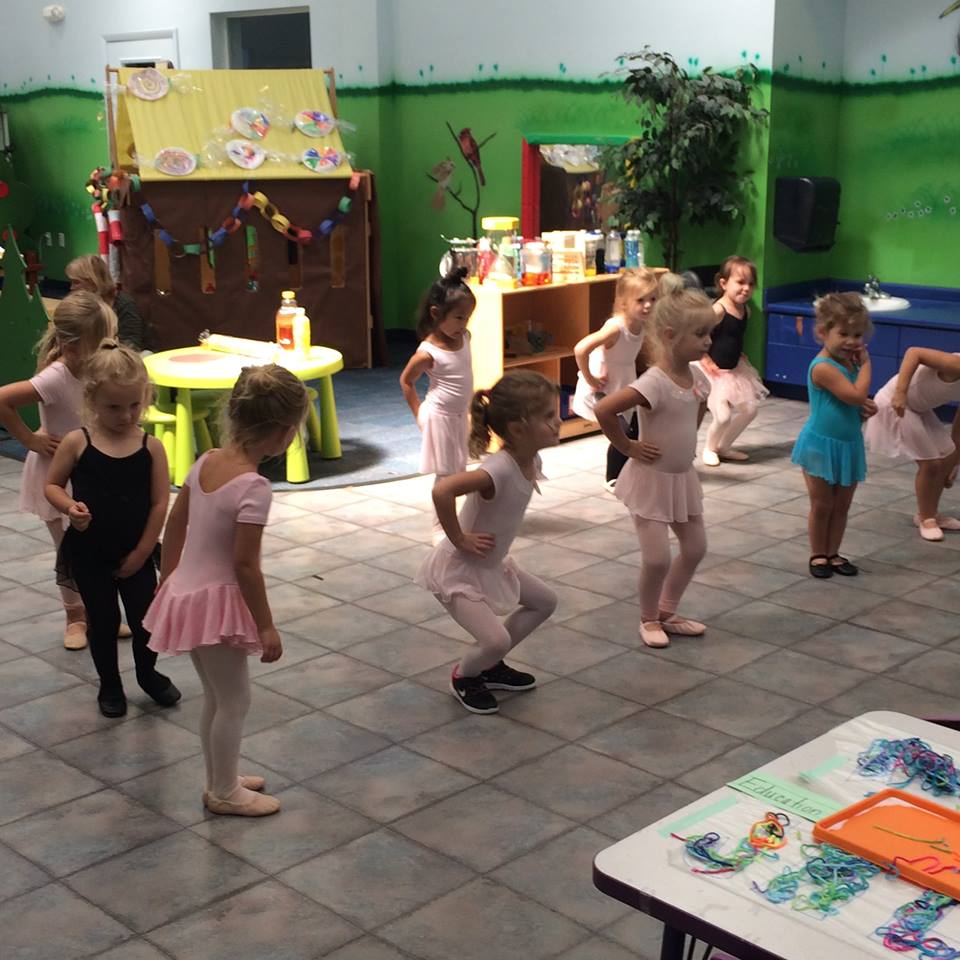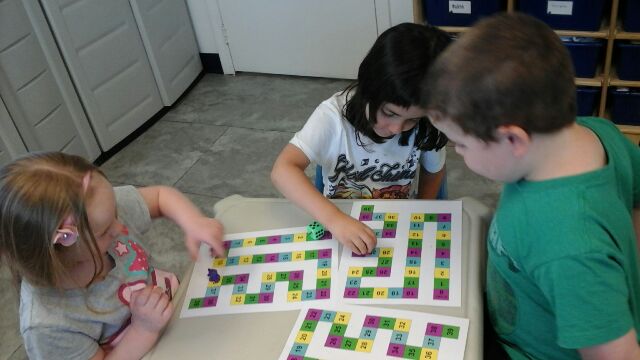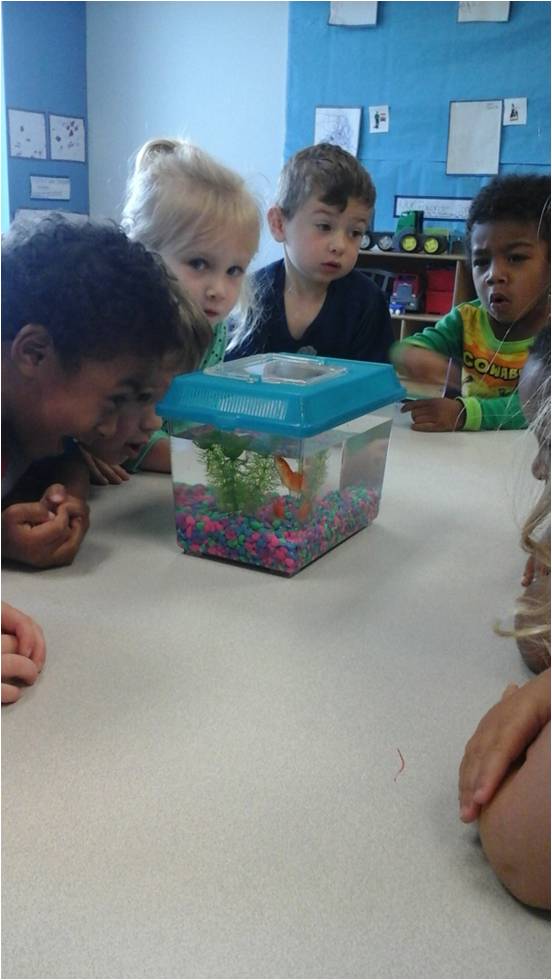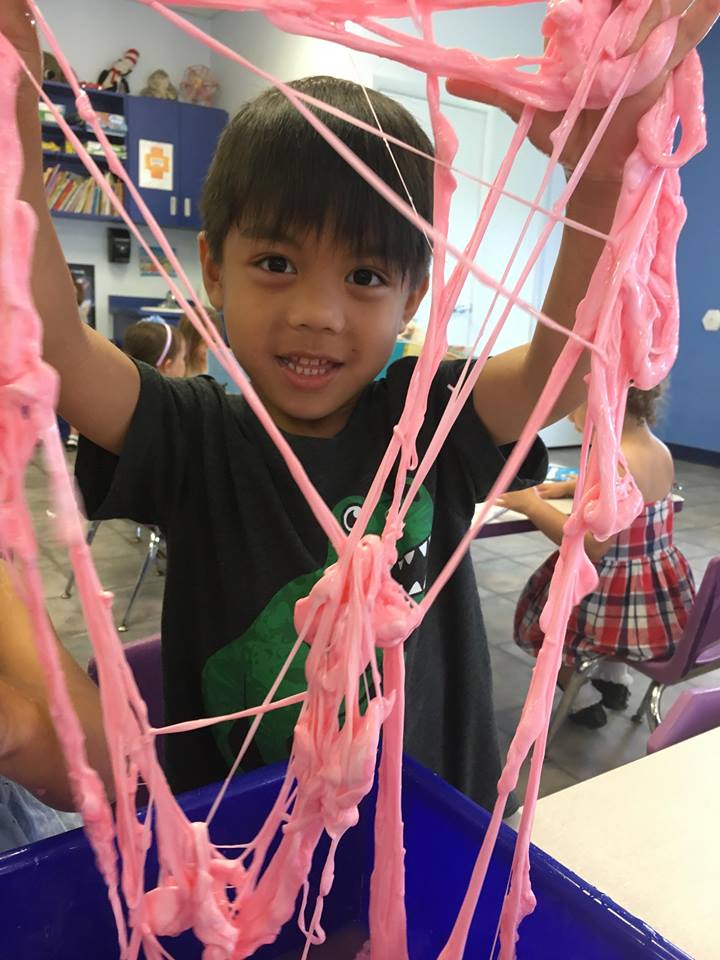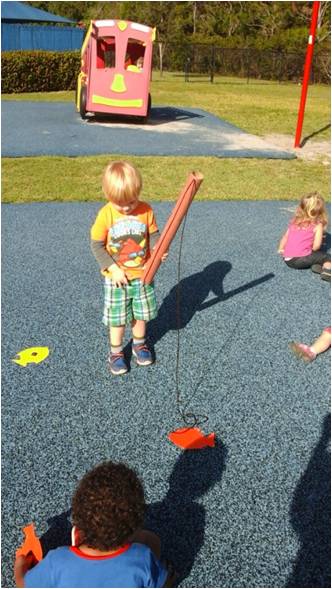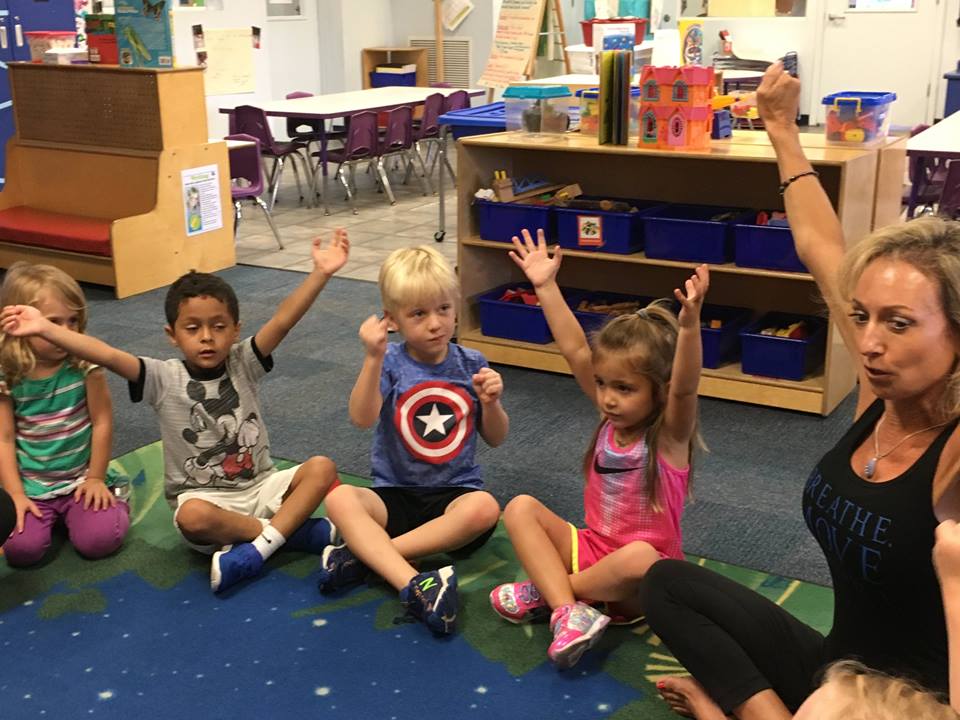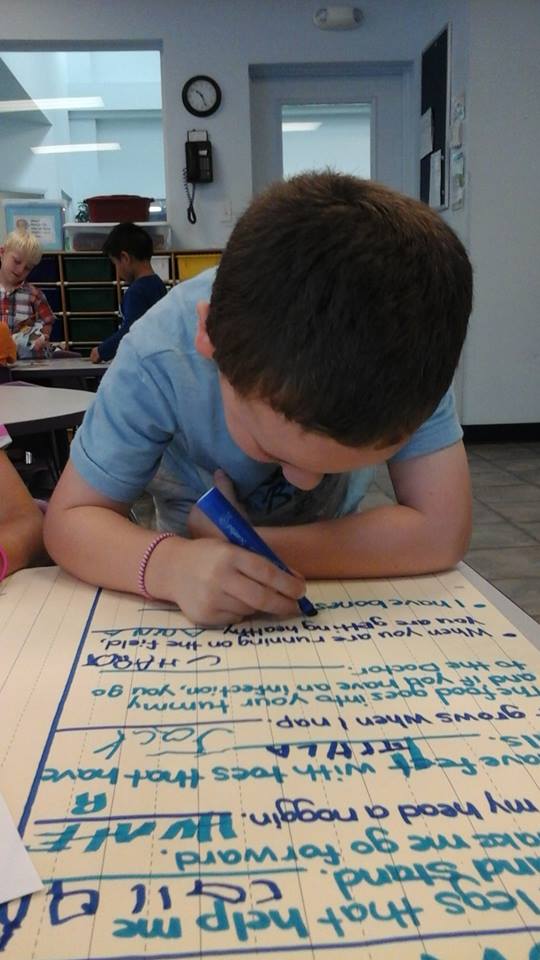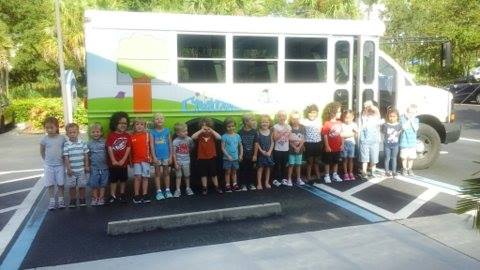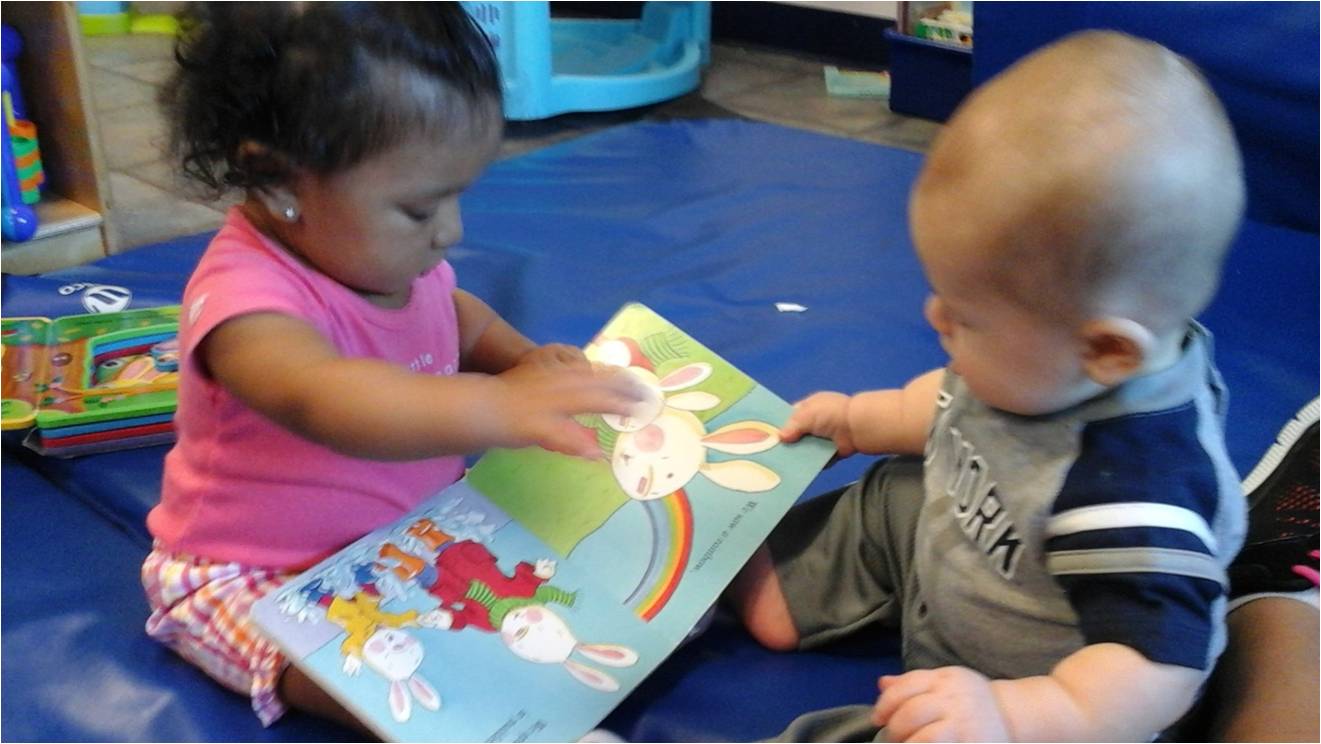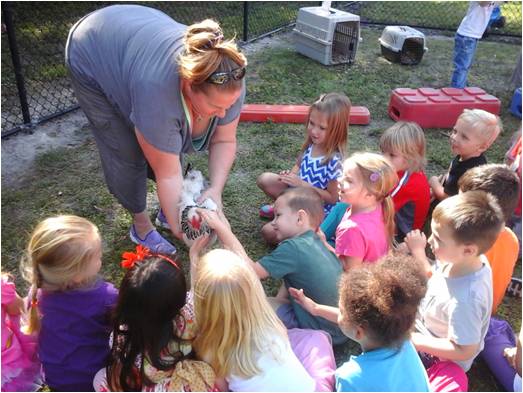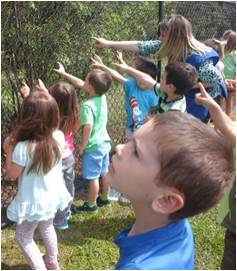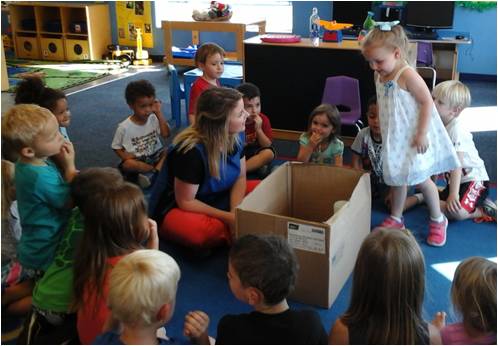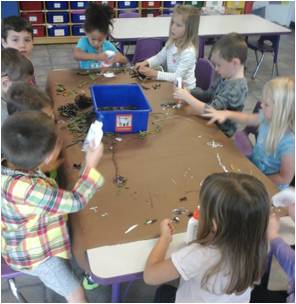 owners
Amy and Chris O'Malley
Amy and Chris O'Malley find it an honor and privilege to be the proud owners of Creative World School Three Oaks, Preschool at the Lamb, and Creative World Gateway. They moved to Estero, Florida from Massachusetts 9 years ago and feel fortunate to live in the community they serve.

They have three wonderful children, Mairin, Alison and Liam. Their daughters graduated from the Preschool at the Lamb program and their son is currently attending Creative World Three Oaks. Amy taught at the Preschool at the Lamb for three years, and also worked for Lamb of God Church as the Director of Children's Ministries and taught chapel to the children at the preschool for two years. Chris has been in the corporate/business world for over 20 years.

While Amy and Chris were in the hospital welcoming their son, Chris shared that he wanted to explore becoming a Creative World School franchisee. He had researched many other franchise opportunities in the past but wanted to own something that would allow them to make a positive impact in the local community. Creative World seemed like the perfect combination of interests for both Amy and Chris. Amys' passion and experience working with young children, and Chris' financial and business experience, convinced them that an early childhood franchise would be a rewarding adventure for the entire family.

Amy said, "Creative World School was an obvious choice as our two daughters had received an amazing education and I was familiar with the philosophies and curriculum components. We also appreciate their commitment to providing the highest level of care and education to children. Everyone in the organization has the utmost integrity and their decisions as a company always revolve around a desire to care for the well-being of the entire child. We both truly believe in Creative World's innovative approach to learning. Who wouldn't want to work in an environment that celebrates the curiosity of young children by continuously providing opportunities to inspire their imagination and encourage their development!"

The O'Malleys are extremely committed to the development and growth of young children. At their schools they strive to offer a stimulating and educational experience, while promoting each child's social, emotional, physical and cognitive development. They maintain the goal to support children's desires to be life-long learners and achievers by providing the highest level of quality care and education in the safest, most secure environment available. Amy feels that that children have an unlimited potential and Creative World is the unique and supportive environment to encourage their growth.

Amy is on site each day providing operational support to the schools. Chris maintains a full-time job outside of the schools while providing financial and business development support for each of their locations. They would love to meet your family and share with you all the extraordinary qualities of Creative World Schools.
Family buzz
The app used makes it very easy to stay in the loop when it comes to feedings, napping, and diaper changes. It also makes it very easy to communicate with the teachers and staff! Seeing pictures of our little one is an added bonus! -Kelly Elliot
Three Oaks Estero
CW Estero
19671 Cypress View Dr.
Fort Myers, FL 33967
6:30am - 6:00pm, M-F
Infants, Toddlers, Twos, Preschool, VPK, Pre-K, School Age
estero@creativeworldschool.com
(239) 415-7845| Office
This Creative World School location is independently owned and operated by a franchisee of Creative World Schools Franchising Company, Inc.