Creative World School is an Early Education School
with a team of professionals who are passionate about
young children and their learning!
Educating as a Team
At Creative World School, we come together as a team to educate and care for every child!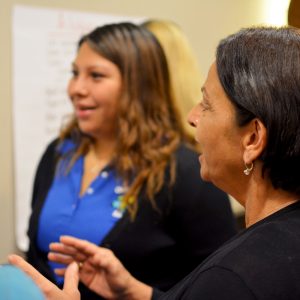 School Leadership
Executive and Assistant Directors, as well as Team Leaders, exhibit exemplary leadership, communication, organization, and champion our Mission and Vision every day! From careful selection to ongoing coaching, we seek to nurture each of these leaders to embody their full potential.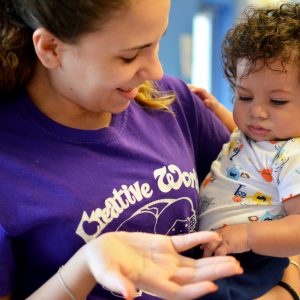 Our Teachers
Early Education professionals are some of the most whimsical, creative, and caring people in the world... and we are honored that many of them work for us! We provide ongoing training and professional development as we all grow in our understanding of how young children learn best.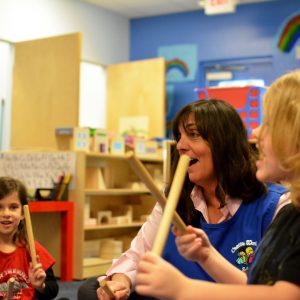 Support Staff
School cooks, bus drivers, and other support staff are essential and highly valued members of our teams! Nutritious meals and the family style eating experience are keystones in our curriculum. We also have strict standards for the qualifications of anyone who is transporting our precious young students. Every role matters!
Are you looking for a place to have fun and share your passion for teaching? Are you an out of the box thinker? Do you love getting children excited about learning? Are you looking for a great place to work? Our preschool early learning schools may be the perfect fit over other child care positions.
As a high-quality Early Childhood program, we offer infant, toddler, preschool, and school age programs.
We provide exemplary education and the highest quality of early education to our community.
As a Creative World School teacher and early education professional, you will find all this and more!
When you join our team, you have the opportunity to instill a love of learning in the hearts and minds of the children in your class. We believe in curiosity and asking questions as the foundation of our dynamic curriculum. We work together to bring "Aha moments" to each and every child!
Apply for a Position With Us Today!
A System of Support
Realizing our educational potential through continuous improvement and support.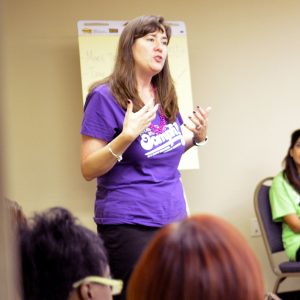 Ongoing Education
Teacher training is integral to the success of our schools. Creative World believes in investing in each teacher's potential to strengthen their professional development. Through individual coaching, in-service opportunities, and annual conferences, our teachers receive a variety of trainings to enhance their teaching.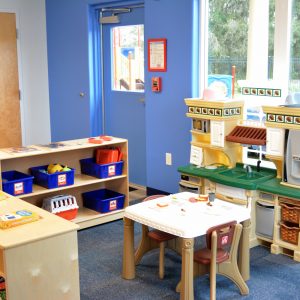 Exemplary Curriculum
Creative World supports our teachers by providing them with a foundation for creative teaching and learning. Through a variety of curriculum resources, teachers have the ability to customize their teaching to meet the needs of their students. Our CW schedules and assessments provide accountability to ensure that teachers exceed our high expectations.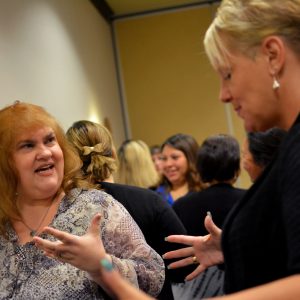 Coaching for Success
At Creative World, we know it takes a team of educators to make our schools great! Our CW Support Coaches facilitate goal setting and help create action plans to empower each team to live out their Vision and Mission. This reflective process brings our teams together and helps us focus on strengthening our foundation of educational excellence together.
Creative World Leadership
As Early Childhood Leaders, we are dedicated to working together for the success of every child!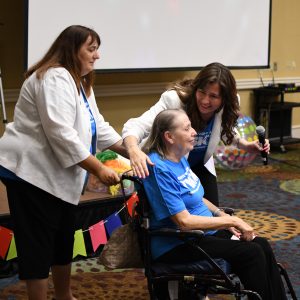 A Legacy of Excellence
It's all in the family! Creative World School began with a unique and powerful vision of founders, Billie and Duane McCabe and their daughters continue their passion today as Creative World leaders. Dr. Marianne Whitehouse, PhD, combines her experience of growing up in Creative World with a doctorate in Elementary and Early Childhood education. As our CEO, Dr. Marianne is committed to inspiring creativity and strengthening our world for young children and their families!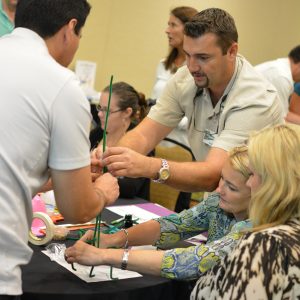 A Culture of Excellence
Our CW Culture is the spark that makes us who we are! At every level, we work hard to embrace our Vision, Mission, and Core Values. As we Giggle and Smile, Dream Big, and Do Our Best every day, our Creative World School team believes in the difference we can make together. As educators, we live for the smiles, the "aha moments", and hugs that tell us our children love learning at Creative World!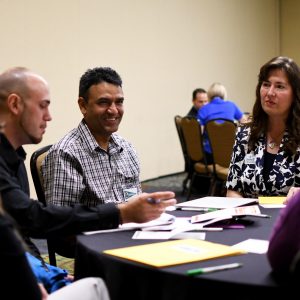 An Excellent Partnership
We believe in the power of involved leadership! Our Creative World School Owners are active in every aspect of their school, building strong relationships with families, children, and teachers. Our schools are recognized not only for excellence in education, but as community partners who actively give back and make a difference. We are proud of our extended CW Family of Owners who share our passion for education and dedication to quality!