Creative World School Crosscreek in New Tampa is having a great summer! We are going to continue our exciting learning all year long… get in touch with us today to tour and enroll for the fall! We are accepting students of all ages. Tour in the month of August and be automatically entered to win a week of free preschool.
---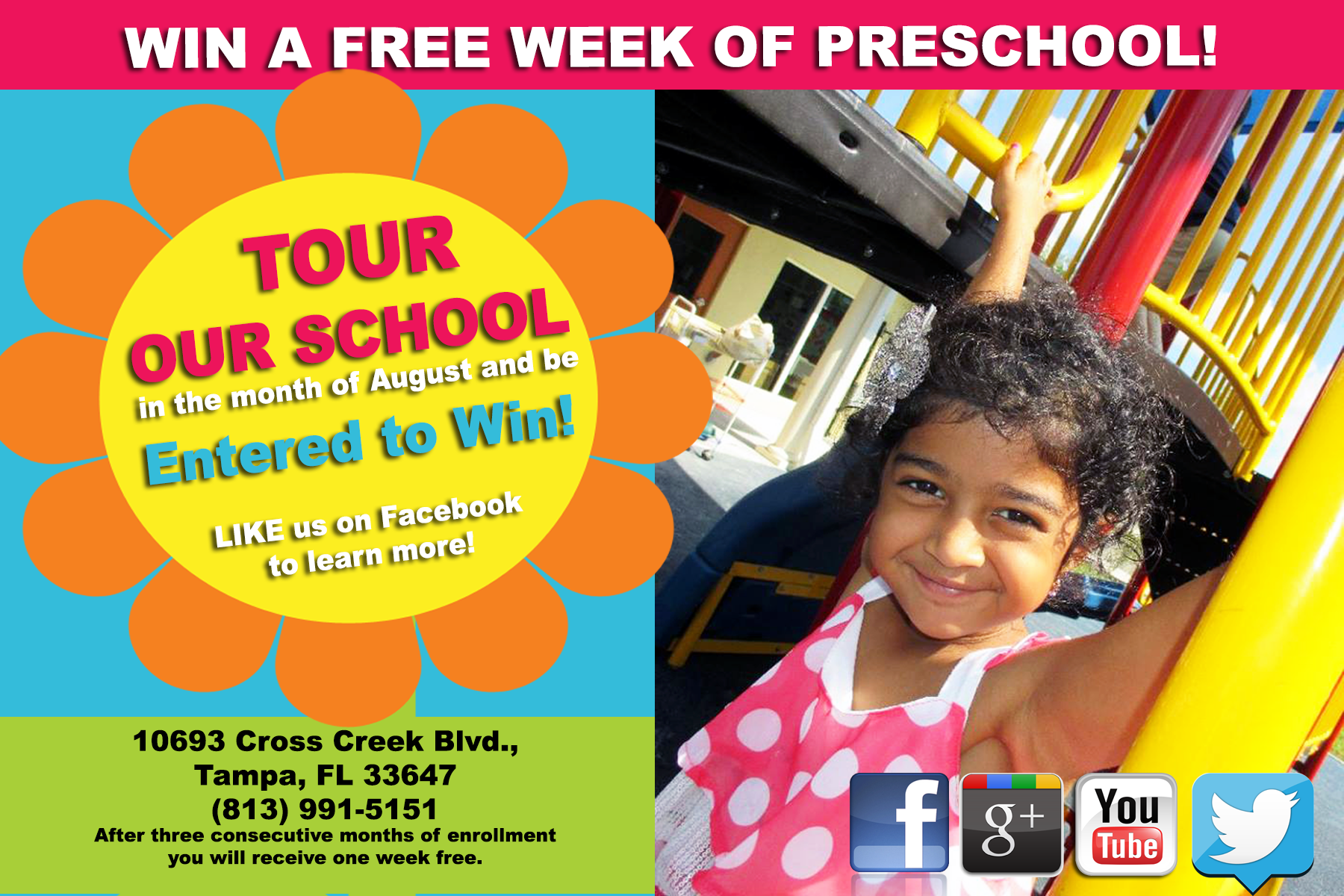 ---
Give us a call (813) 991-5151, visit us online,  or email us (Crosscreek@creativeworldschool.com) to Schedule Your Tour Today!!!
LIKE us on Facebook to see more of our exciting Inquiry activities.
---
Our JumpStart, LaunchPad, and CampTastic programs have been full of FUNderful learning and growth. Here are some of the wild, wacky, and wonderful ways we've been learning…