At Creative World Schools, every day is a celebration of children! We especially enjoyed celebrating all of our young learners this past week as the nation recognized the importance of early education in Week of the Young Child.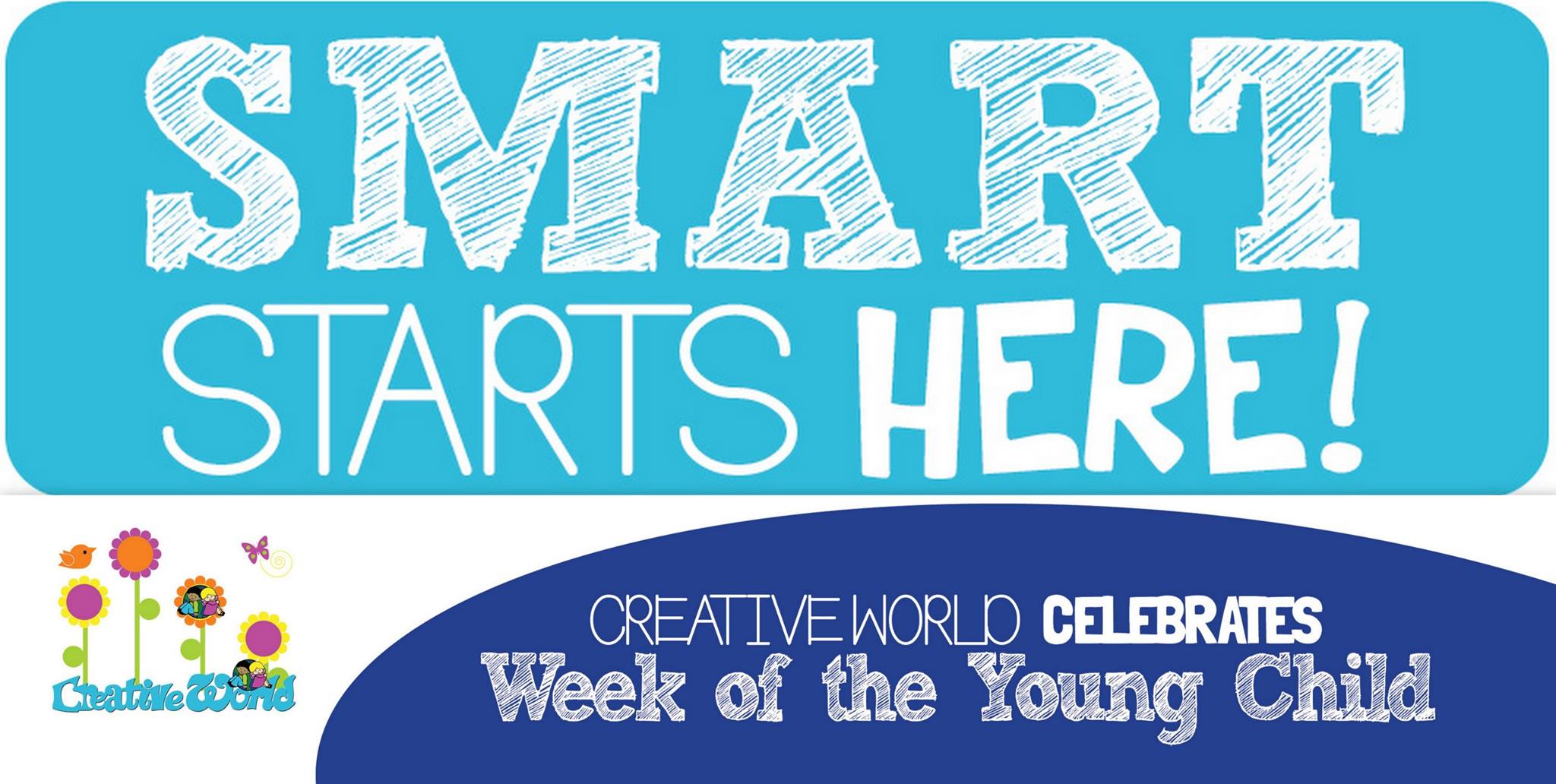 Did you know that when young children engage in active learning, they chart the course for income potential, social success, and other achievements throughout their lives*? When young children have access to a free and open-ended learning environment that includes games in their every day routines, they are statistically less likely to repeat grades or need special education**. We love that our schools are full of young learners who are being set on a path for success because of our commitment to the right kind of learning environment.
Week of the Young Child at Creative World Schools was full of this kind of fun-filled learning! From Pajama Day to Messy Art Day to "What Do I Want To Be When I Grow Up?" we love facilitating imaginative, age-appropriate play and watching children blossom and grow!
---
---
Like us on facebook, follow us on twitter, and visit us online to learn more andfind a Creative World School near you!
---
*HighScope Perry Preschool Project, 2005
**The Abecedarian Project, 2012