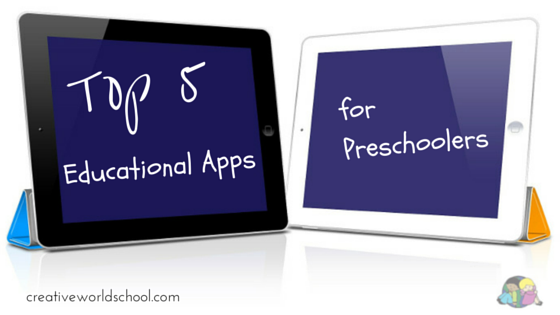 Are you looking for new educational apps your kids would love? Check out these CW picks for March:
1. Mickey's Magical Math World by Disney Imagicademy has been released just a month ago and is made for ages 5 and under. This app immerses children in imaginative adventures that practice these early math skills: Recognize the defining attributes of a variety of shapes; count forward to 10 and count backward from 10; explore early addition and subtraction; use reasoning and logic to solve problems; sort objects by color and shape.
2. TopIQ Math, Reading & Writing Learning Program for Kids in Preschool, Kindergarten & 1st Grade is a collection of math and literacy games that increase in difficulty. There are also several games to improve self-care and one about career choices. There is a free and paid version and app is compatible with both Android and iOS.
3. Homes by Tinybop ($3.99; iOS; ages 6 and up) takes kids on interactive tours of homes around the world, introducing them to how other people live, eat, sleep, and play. Kids explore and learn on their own, interacting with items in every home. Information about each home and the part of the world where it's found is included too.
4. Toca Nature ($2.99; iOS; ages 4 and up) teaches kids about nature through creative exploration. Kids can build natural elements — trees, lakes, and mountains — and observe what happens as animals move in and food sources abound.
5. An app which relates to our March theme is Animals for Kids – Flashcards (good for ages 1 – 4 years). This app helps children learn the names of various animals and also gives them a glimpse into the animal's beautiful world and everything it offers! In the free app, the animals are divided into three groups: "domestic animals and pets", "forest animals", and "animals of the world" (animals that live in Asia, Africa, the Arctic, and Antarctic). Additional animals, like "birds", "insects", and "world of water" (fish and water-thriving animals), are available in the full version of the application.