April marks another great step in the construction of our Creative World School in Frisco, Texas. Since our last update, some major changes have occurred! We are excited to share the progress, especially while our focus for April is Construction Zone. Do you have little ones interested in construction and building? Share our story and pictures with them! They can join us on our journey to see how a Creative World School is built!
Here is the progress that has been made since January:
When we shared our last update, the site was ready to be inspected to begin construction on the physical building. After a complete site inspection, the floor slab was ready to be poured for the main building. A large concrete crane was used to spread the concrete over the site while about twenty men spread and smoothed the slab. Two-by-fours were built into framing and laid around the building perimeter waiting to be lifted into place.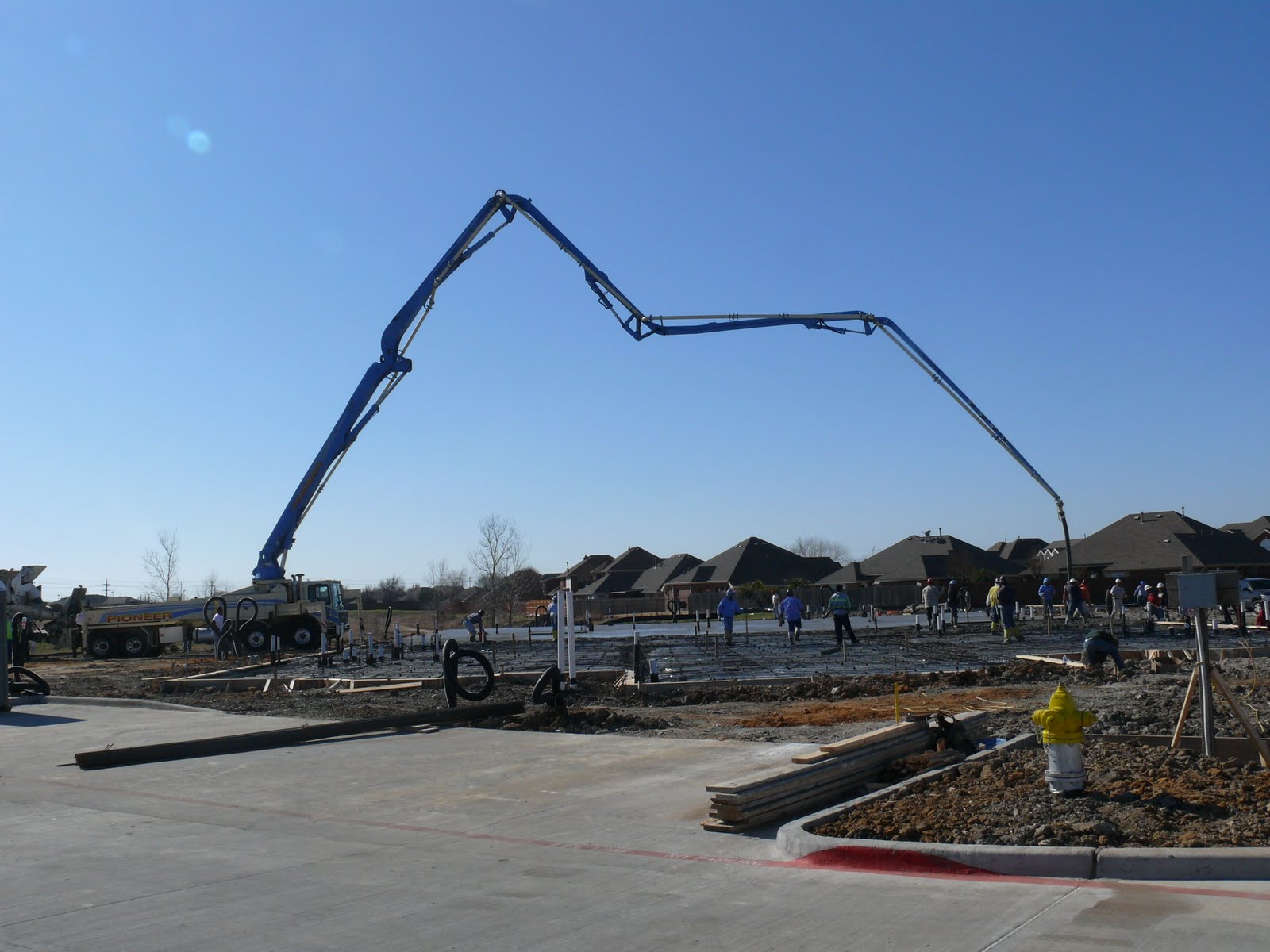 Groups of construction workers hoisted the framing into place forming the basis of the walls for the building. Once the wall framing was placed, it was time for the roof to be constructed. The framing pieces for the roof needed a large crane to lift them into place.
Once the framing was in place, a layer of wall and roofing substrate is laid to create a complete covering over the gym and main building. Large trucks deliver stacks of brick and stone. Masons lay the brick and stone around the entire building using trowels and mortar.