At Creative World School, we come together as a team to educate and care for every child!
Leadership
Teachers
Support Staff
The Families (Partnership) and Your Community (CW Cares)
Our Core Values
As a leader in early education, we embrace the highest standards for early childhood curriculum. Our schools align with national standards to ensure that every child has an excellent educational experience. Our classrooms are full of fun, laughter and the joy of learning!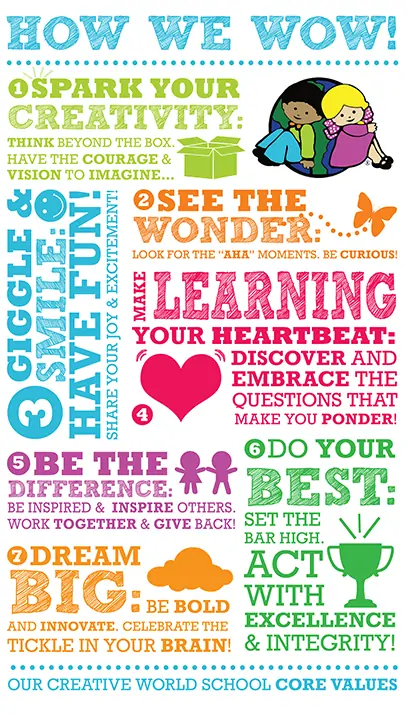 Our Curriculum
Children love to learn! As an exemplary early learning school, we facilitate age-appropriate education that sparks the imagination of every child. Click here to learn more about our curriculum!
Not to Mention…
Benefits
Schedules (no nights and weekends)
Growth potential
Quality Experience for life
Accreditation
Curriculum Resources
Supplies and Equipment
Ongoing Training
Annual Conferences