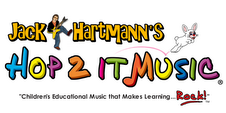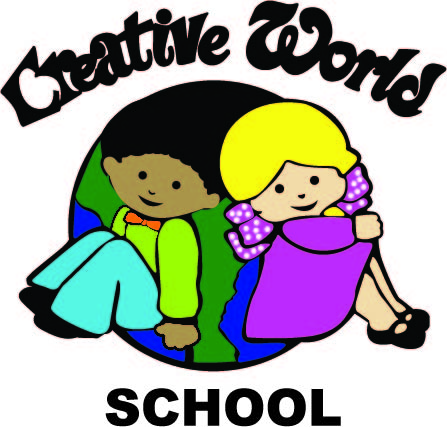 We are very excited to introduce our Creative World Community to Jack Hartmann, as he is our special guest for our 2012 Creative World Teacher's Curriculum Conference this month!
Having written and recorded hundreds of songs on 26 albums, Jack Hartmann has guided children throughout the country in learning and singing to his fun and educational rhymes and melodies.
Our Creative World Teachers love to share Jack Hartmann's music with our children through many of our explorations, so we wanted to take a moment to find out more about him. We hope you enjoy our interview with Jack!
Oh, and that's not all: As a special treat, now through September 30th, our Creative World Community can enjoy a 30% OFF special offer for merchandise through his website! Use the promo code: CREATIVE at checkout to redeem the offer. (Offer not valid on bundles.)
Our Interview with Jack Hartmann:
CW: How did you get started performing children's music?
JH: I worked with Autistic children at Shands Hospital in Gainesville, FL during college. Then I met my wife Lisa, a Kindergarten teacher, 30 years ago and I started writing songs for her classroom.
CW: Where do you get most of your inspiration?
JH: My wife inspires me as well as other teachers. I also find inspiration through reading, attending conferences and from children.
CW: How do think music enhances children's learning?
JH: The beats, rhythms and repetition let the content stick in your brain.
CW: What is your most popular song or album?
JH: As far as songs, I have two that are very close in popularity, One Small Voice and Hip-Hop Tooty Ta.
My most popular CD is Hip-Hop AlphaBop 2, but several of my recent albums are challenging for the top spot.
CW: Next month, our children are investigating various modes of transportation; do you have any songs that relate?
JH: I have a few, but these are a lot of fun, "Ridin' on the Bus" and "Ridin' on the Train."
CW: Do you have any transportation related hobbies that you enjoy? (Para-sailing, piloting an airplane, motorcycling, cycling/biking, etc.)
JH: I'm not a risk taker with motorcycles or para-sailing. I enjoying riding my bicycle and riding on trains.
CW: You travel quite frequently, if you could choose, what is your favorite transportation method?
JH: I love driving because I can stop when I want. I love to stop and try new places to eat and explore places I've never been.
CW: Have any of your songs/music been inspired by a trip that you have made?
JH: Oh absolutely yes. "Down in Jamaica" was inspired by a trip to Jamaica and Texas inspired the "Cowboy Dance."
Special Thanks to Jack for taking the time to talk with us in the midst of his hectic schedule!
We, here at Creative World, encourage you to check out our latest Parent Photo Contest on Facebook as the prize this month is a $50 Prize Package of Jack Hartmann Merchandise! Your whole family could be rockin' and rollin', so enter today!
[youtube=http://www.youtube.com/watch?v=f3fVjjVH9WI&feature=plcp]