We are so excited to feature Sketching this month in the Exploratorium™! Sketching is freehand drawing. Most often, sketching is done in a "dry" drawing medium, such as pencil or charcoal. We are going to feature Sketching as this month's Art Style and give our students opportunities to view master sketches from diverse artists, from Rembrandt to Pixar illustrators! It will also be an exciting time for us to try our hand at Sketching with a variety of media, such as pencils, charcoal, graphite, silverpoint, and pastels. We can't wait to see what our little artists dream up and create.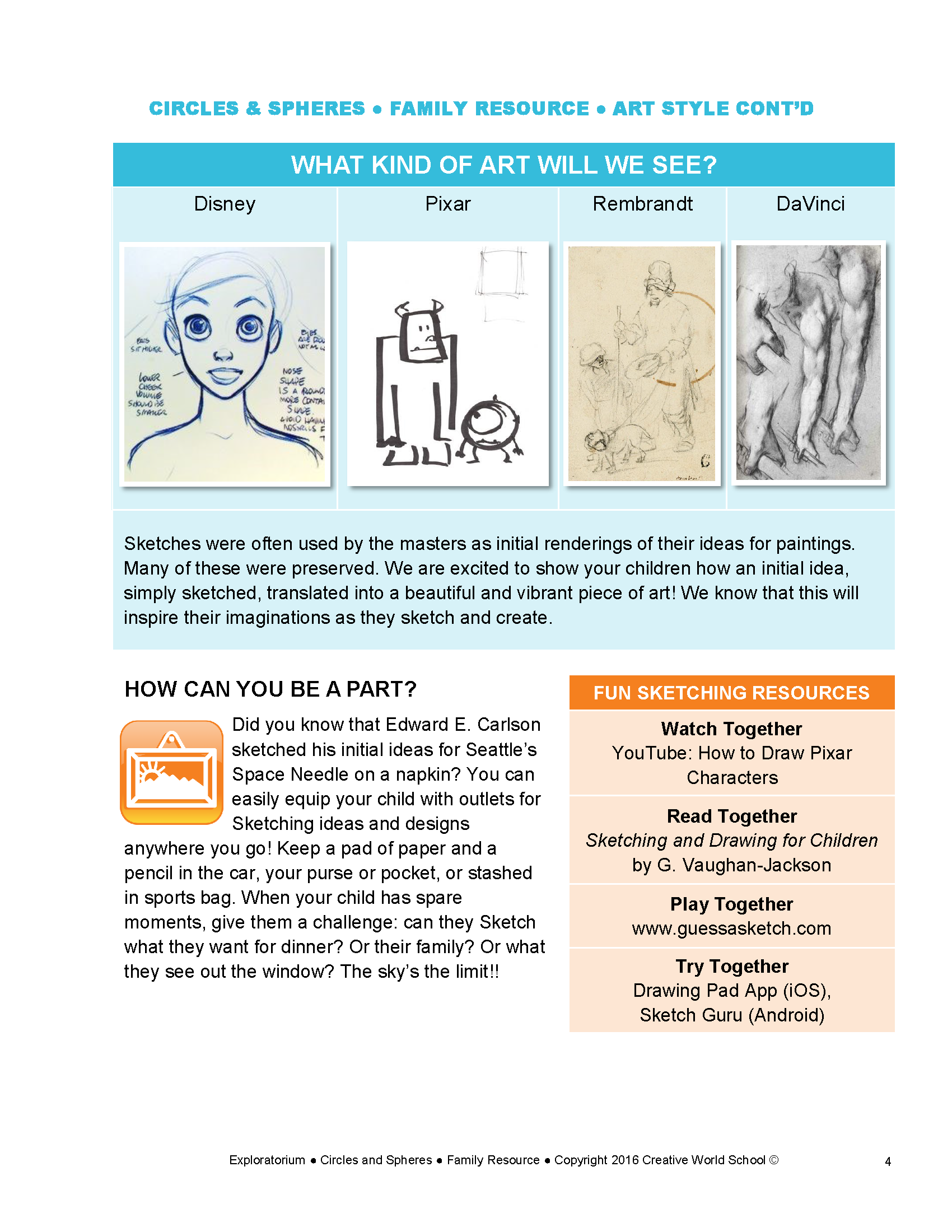 There are some excellent ways that you can give your child opportunities to practice Sketching at home and even on the road. Here's a sneak peek at the supplement all of our parents receive that gives you some handy tips and ideas!
How to Inspire your Sketch Artist:
-Keep pencils and a manual pencil sharpener in your purse, car, or other bags.
-Use recyclables as unique drawing surfaces: cardboard, takeout bags, napkins, and even food boxes are different and inspiring.
-Check out some resources that can give you on-the-go outlets for Sketching:
FUN SKETCHING RESOURCES
Watch Together
YouTube: How to Draw Pixar Characters
Read Together
Sketching and Drawing for Children by G. Vaughan-Jackson
Play Together
www.guessasketch.com
Try Together
Drawing Pad App (iOS),
Sketch Guru (Android)