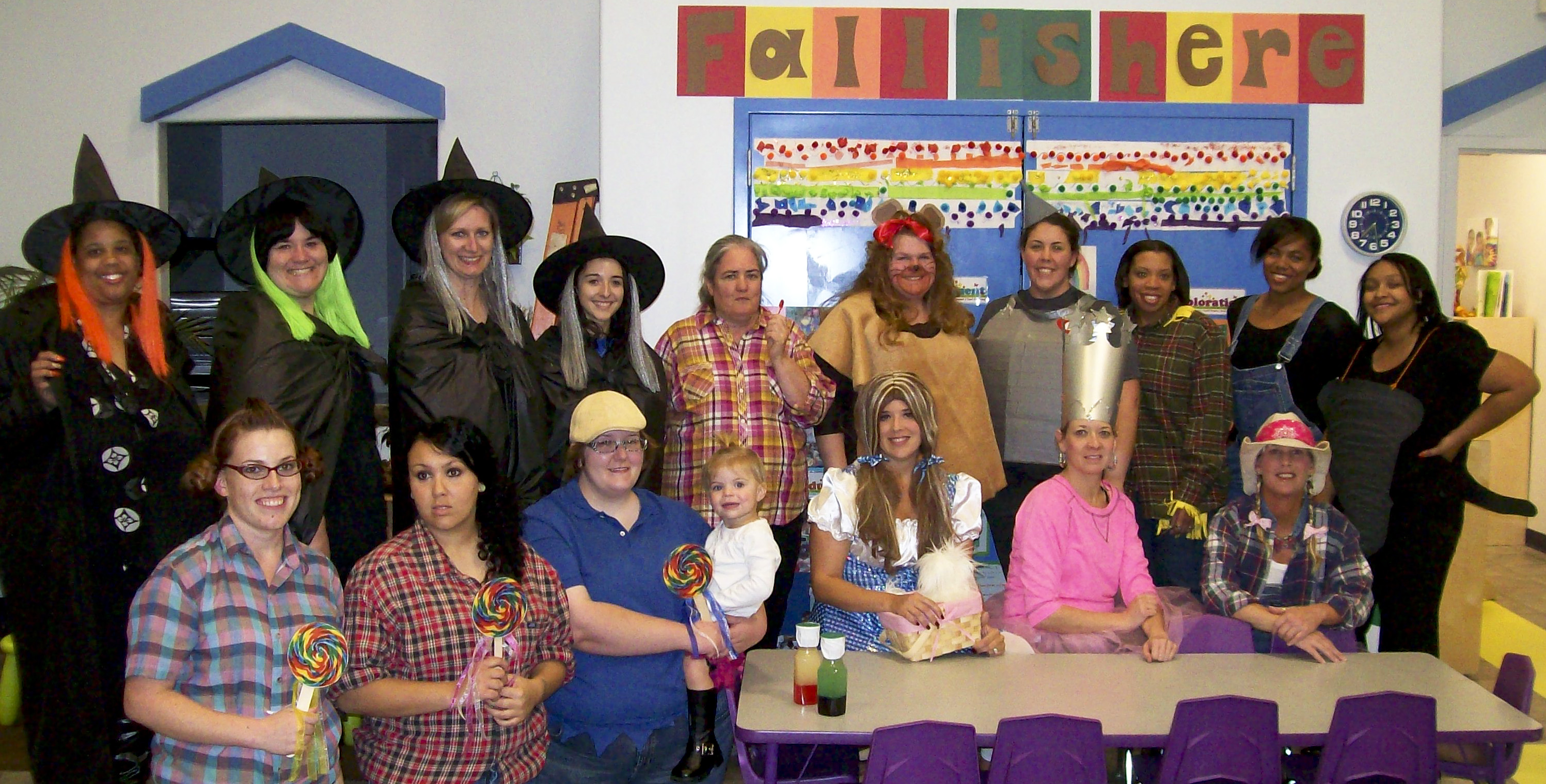 Creative World Belton is having a very busy Fall!
Several staff members, parents and children participated in the Raymore Festival in the Park parade, we marched in the parade and even had a contest for the best decorated stroller/wagon. The parents and children had lots of fun!!
We enjoyed Exploratorium Cool Cooking project, making train cars with graham crackers, peanut butter, bananas and raisins!
The Preschool classrooms enjoyed the Book Mobile that visited our school!! The children got to get on the Book Mobile and the librarian read them a story. They had lots of fun!
The Seals Classroom visited France during class one day. They used their imaginations and had a great time pretending!
We also took photos at the playground!
The Pre-K students went to the Belton Railroad for a field trip. They watched a short video about trains, went on a train ride, learned about trains and what makes them move along the tracks, and also ate lunch  on one of the train cars. They wore train conductor uniforms with train hats as well! The children had a great time on their field trip to the Belton Railroad!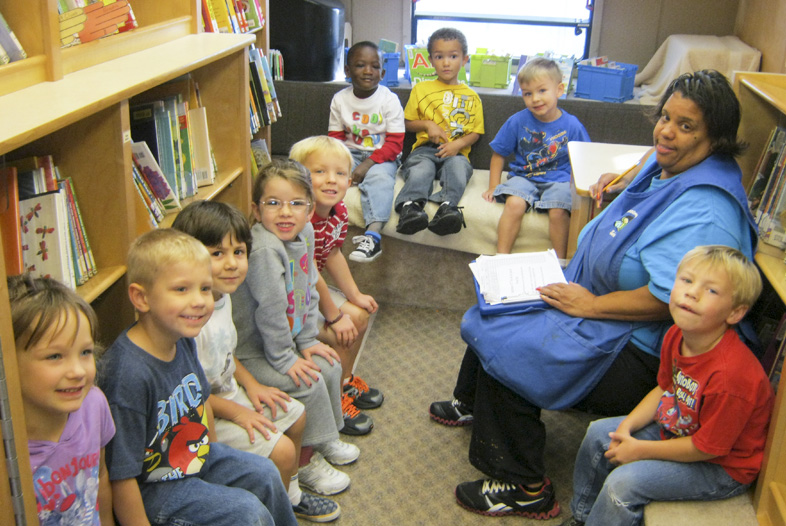 In October,
The Lions Classroom painted with corn.
 The Pandas Pre-K class visited the Johnson's Farms Pumpkin Patch in Belton, MO. There was a maze, pumpkin patch and they all had agreat day discovering all the animals on the farm!
The Gorilla classroom had fun in tunnels!
 The children in the Exploratorium learned first-hand how to milk a cow by investigating a man-made utter.  The children thoroughly enjoyed the experience!  They also talked about what the cows eat to produce the milk, that the adult cows do not drink the milk and also how many times a day that the farmers milk the cows. They had a great time, and learned a lot!
CW Belton's Fall Festival had an awesome turn out! The children dressed up in their costumes. There were activities in all of the rooms. The CW Belton staff dressed up as Wizard of Oz characters. We even had a yellow brick road throughout the building! Everyone had such a great time!
Check out all the pictures from this event – they are so adorable!
To find the nearest location or for more information about the Creative World School, go to: https://www.creativeworldschool.com/