We are so proud of Avalon Park for achieving the APPLE Accreditation!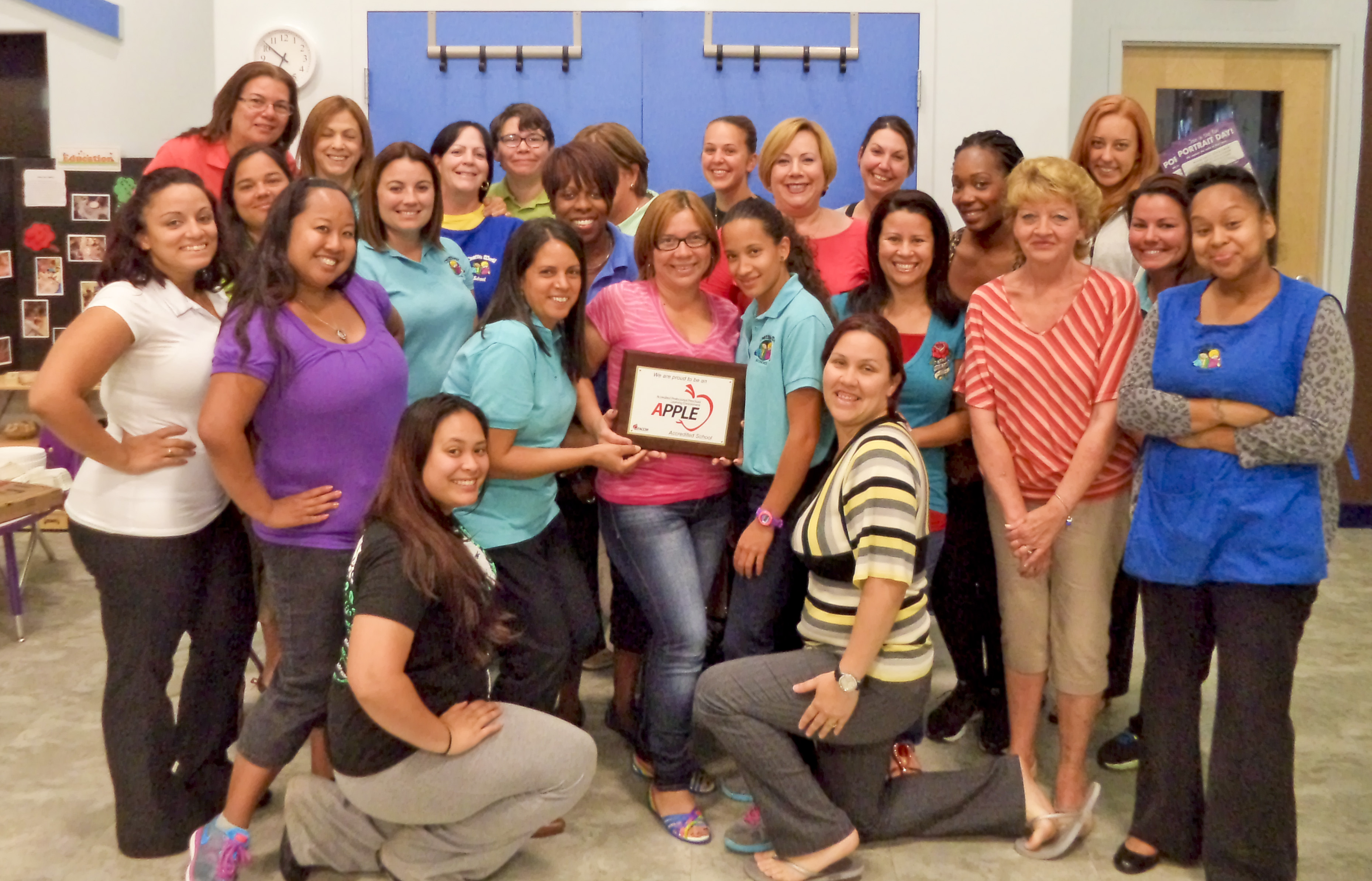 APPLE (Accredited Professional Preschool Learning Environment) is a national early learning program accreditation. In Florida, APPLE is a Gold Seal Quality program. This achievement broadcasts to the community that Avalon Park is operating at the highest standard of early childhood education in their instruction and operations. APPLE Accreditation includes a strenuous process of portfolio submission and intensive on-site scrutiny. Avalon Park was evaluated in a variety of areas including Emergency Procedures, Personnel Management, Staff Qualifications, Professional Development, Ratios, Records, Furnishings and More! They also submitted various publications and manuals such as Parent Handbooks, Weekly Lesson Plans, Assessments and Referral Tools, and Medical Forms. Their review of these and a myriad of other subject-matter proved outstanding and they were rewarded with Accreditation. We are proud of them for working hard and setting a high standard of excellence for Creative World Schools!
If you live in the Avalon Park, Orlando, or Orange County area check out their school and take a tour or visit their website today!
For more on Creative World School and the accreditation process, click here.