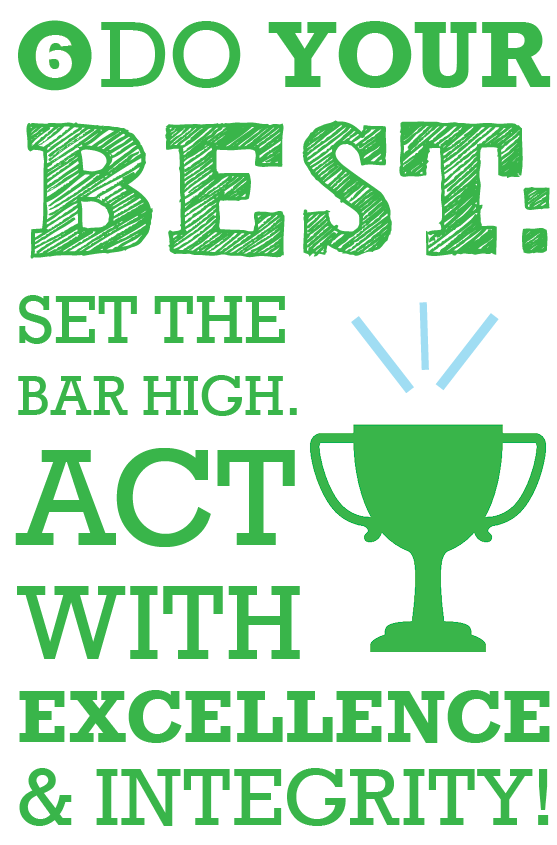 At Creative World, we aim for the stars! From our custom buildings to our policies and procedures, we have set a standard of excellence for every aspect of our organization.
But what does doing our best look like every day? Every day we each have the choice to bring our A game or phone it in… to think above and beyond or settle for the status quo. Children are a great inspiration for us as they live with passion and abandon. If you've ever tried to pry a four year old away from a craft project she is pouring her heart into, you understand the level of commitment that our children model for us!
In addition to teaching our children all about important things like literacy and science, Creative World is committed to character education! Each month we feature a character trait like Respect, Honesty or Compassion. How do we teach children how important character is? Here are some ideas:
Model it! Children re-enact what they see… if we want honest children, they must see us being honest!
Set a standard and use infractions as learning opportunities.
Take time to explain! Children grow daily in their understanding of social situations and the world around them… do not underestimate what they can understand about empathy or compassion! Take time to explain these aspects of the world and how they can be empathetic and compassionate themselves.
Spread the LOVE! Indulge in affection; take time out for quality time, snuggles, special notes or gifts.
This next season affords us multiple opportunities to be together as families… how will we bring our best into building our little ones into great people? How will you act with excellence today?