Our newest school, Creative World Avalon Park (Orlando, FL), is the cover feature in another issue of Central Florida Lifestyle! Last month, their Executive Director Theresa Evans was featured in an article here discussing the importance of selecting the appropriate educational environment for your child.
The feature for November explores all that Creative World has to offer for the families and children in the Avalon Park community.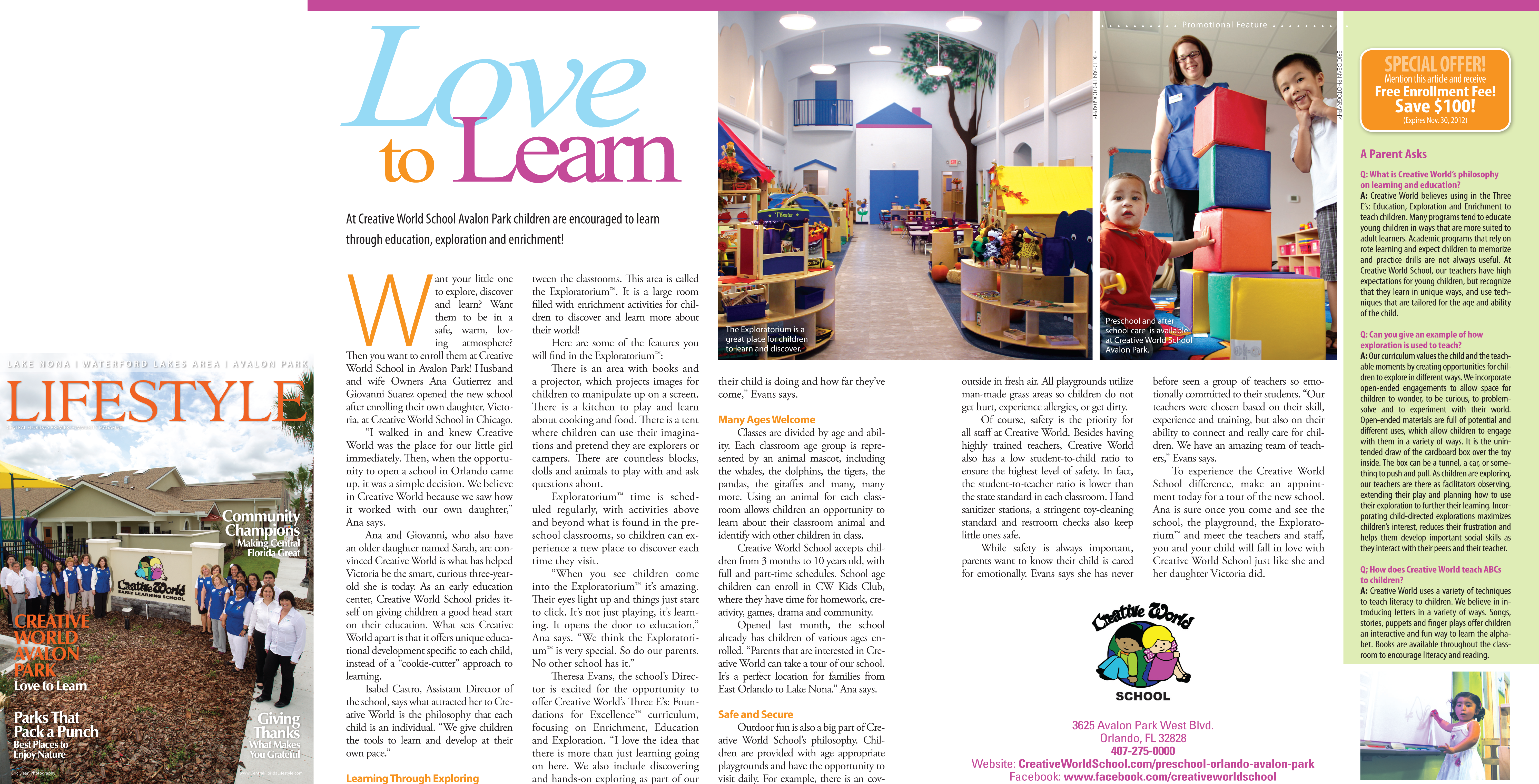 To read the whole issue, click here or visit www.centralflorida-lifestyle.com for more issues!