June marks another great step in the construction of our newest Creative World School – Cross Creek in New Tampa, Florida! We are excited to share the progress, especially while they gear up to open their doors this summer. Do you have little ones interested in construction and building? Share this story and pictures with them! They can join us on our journey to see how a Creative World School is built!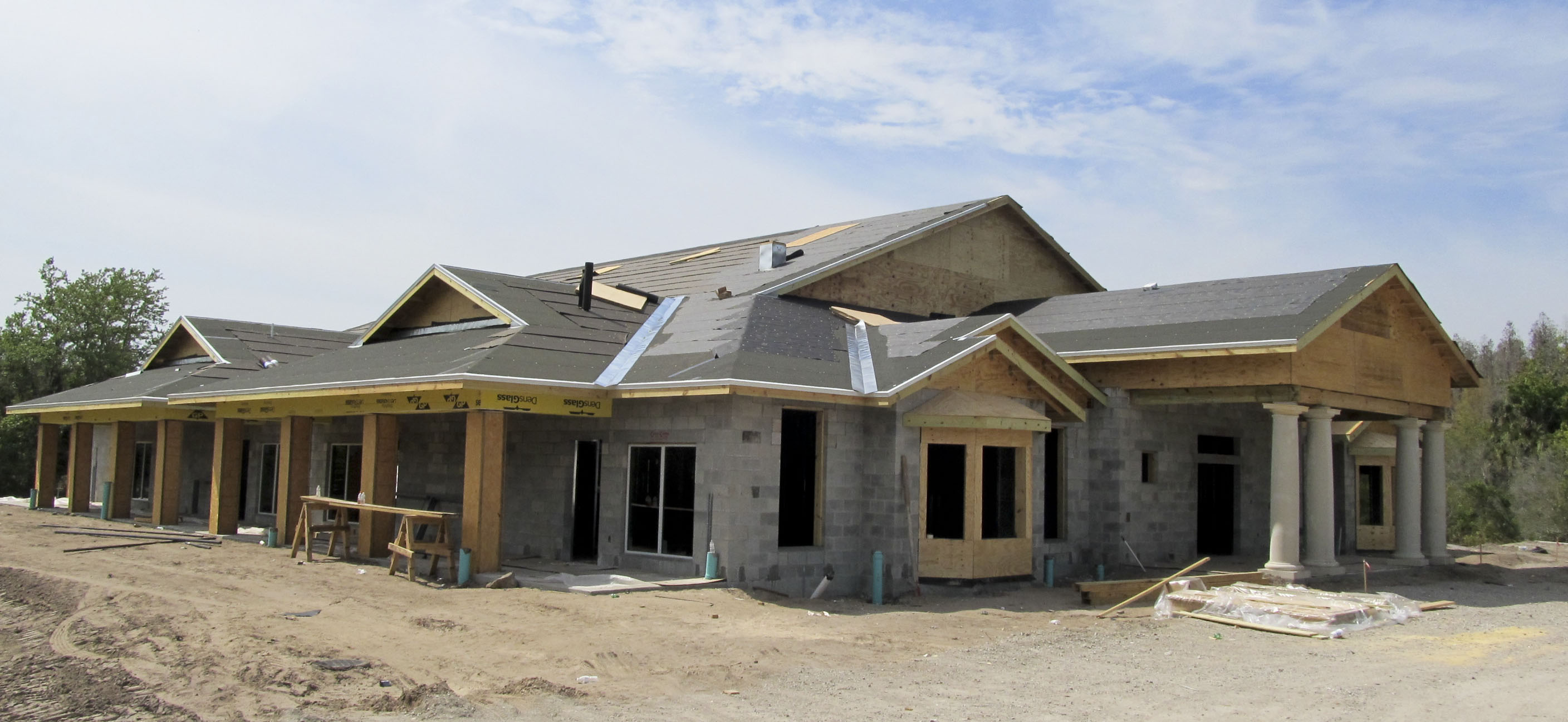 The land was prepared, graded, surveyed and marked with flags to note special features and the utility lines in ground the beneath. Once the existing lines were located, utility companies came in with major equipment to place the system of pipes and conduit for our CW-Cross Creek Facility. Exterior walls were constructed then the framing for the interior walls were raised into place. Once all of the walls were constructed, the roof infrastructure was built. As the Exploratorium walls were finished, the roof was laid over the entire building. Inside, the framing was covered with drywall panels. Cabinetry and ceiling tiles were installed. Once all of the walls were covered in drywall and prepared, they were painted. Outside, the exterior cinder block walls were covered and prepared for the finish coat of stucco. Crews poured concrete into a portion of the playground and smoothed it for a level surface. The playground awning posts are placed and ready for the awning to be hung.
Here are photos of the progress so far: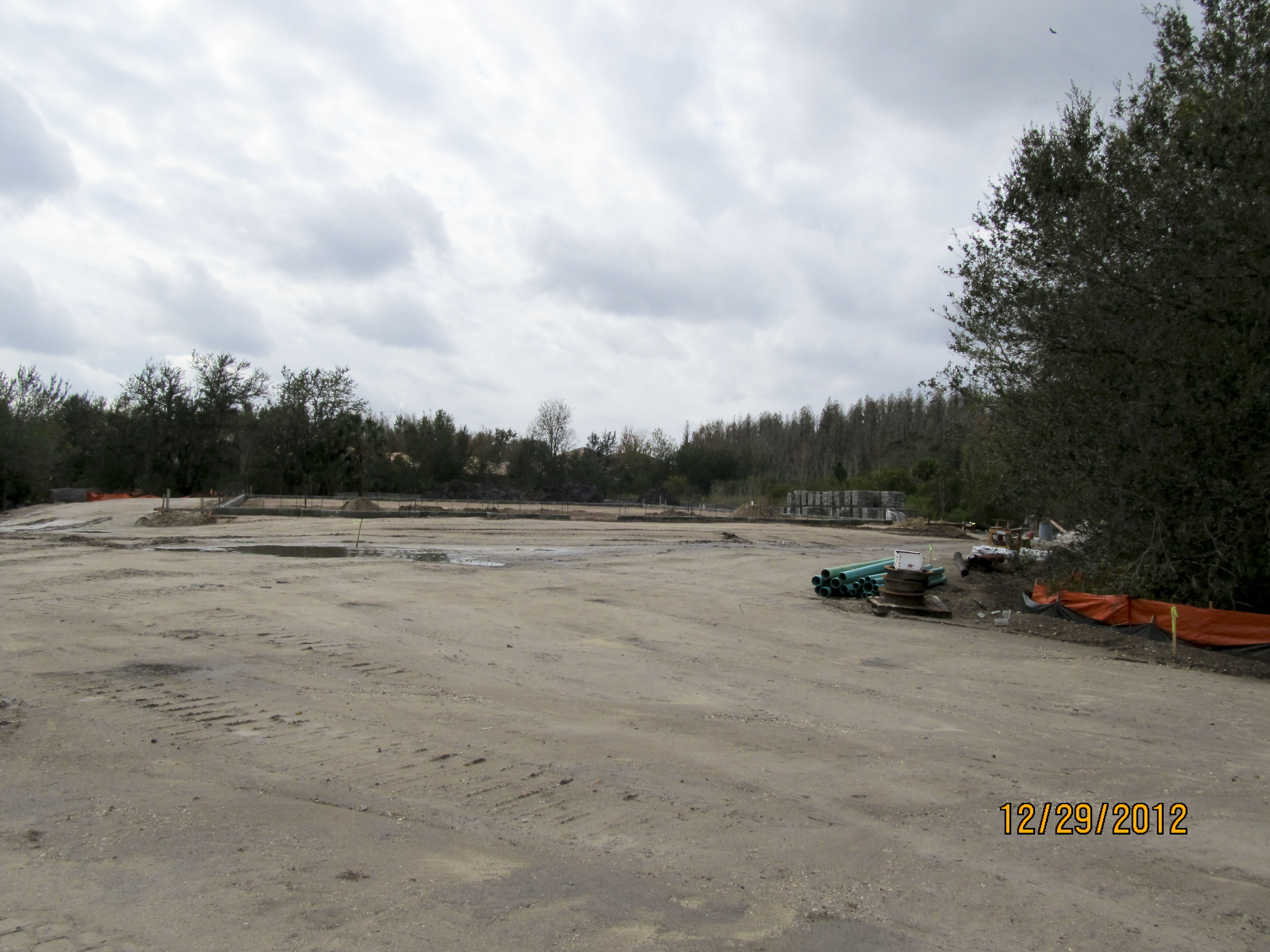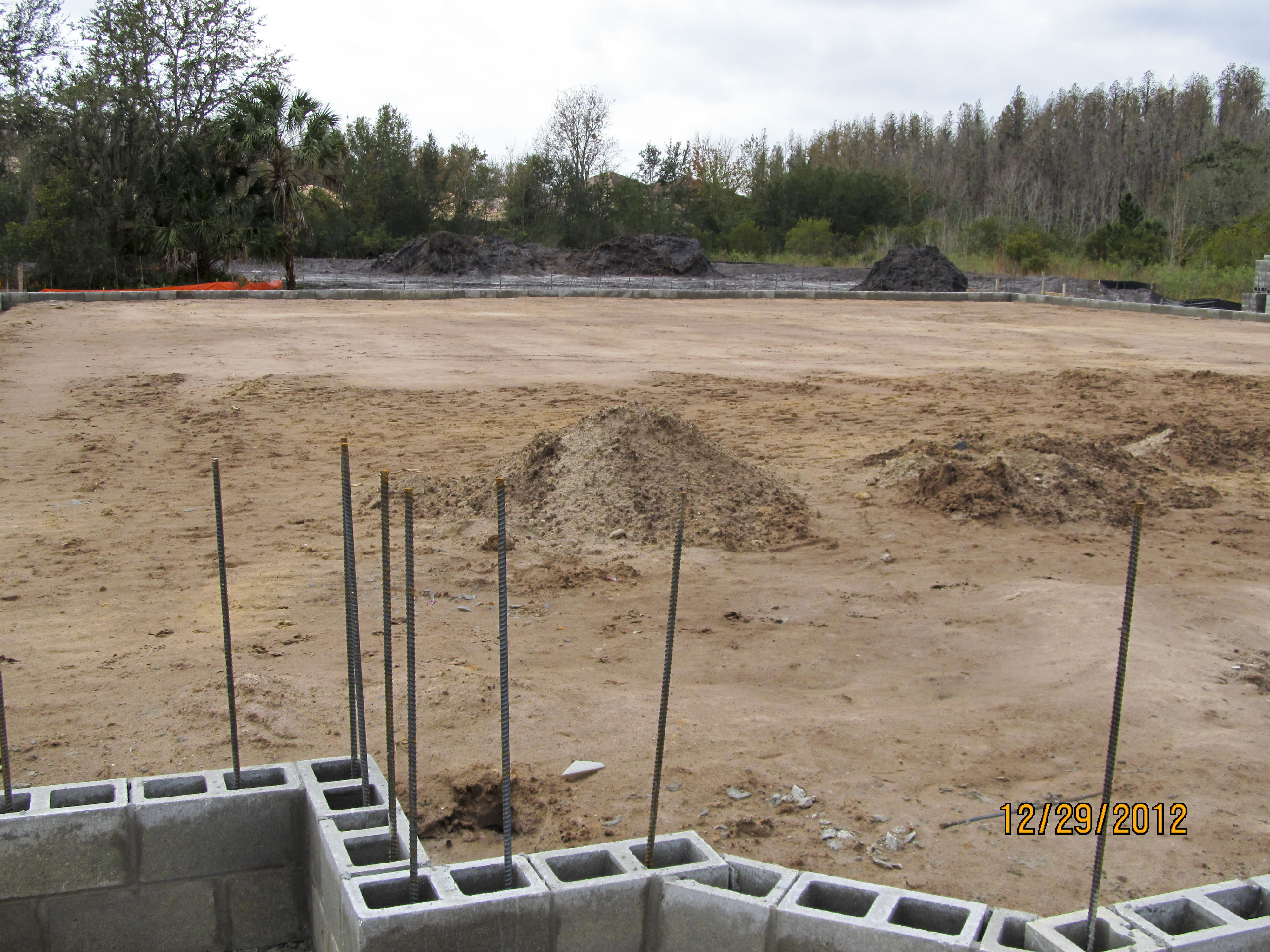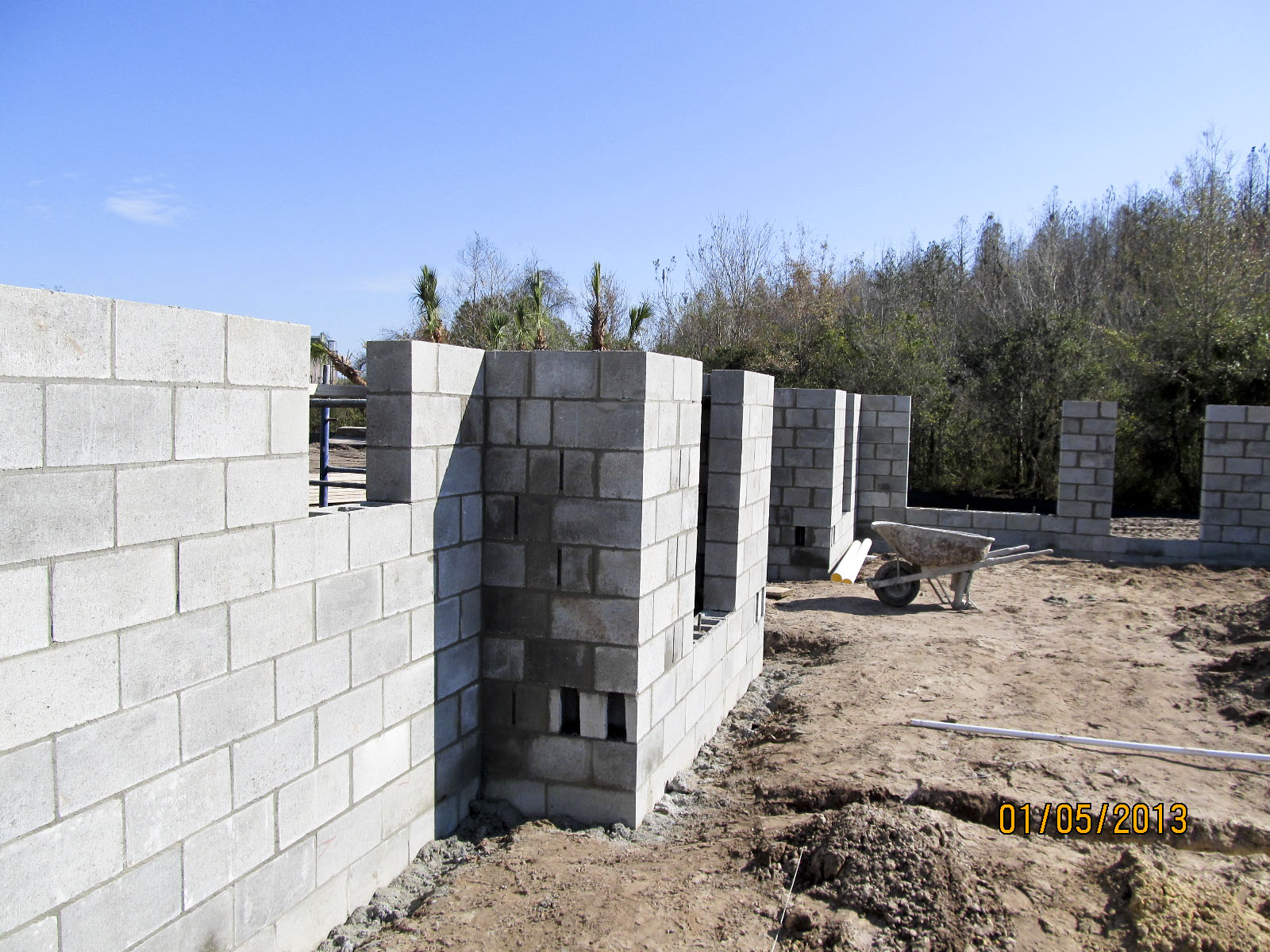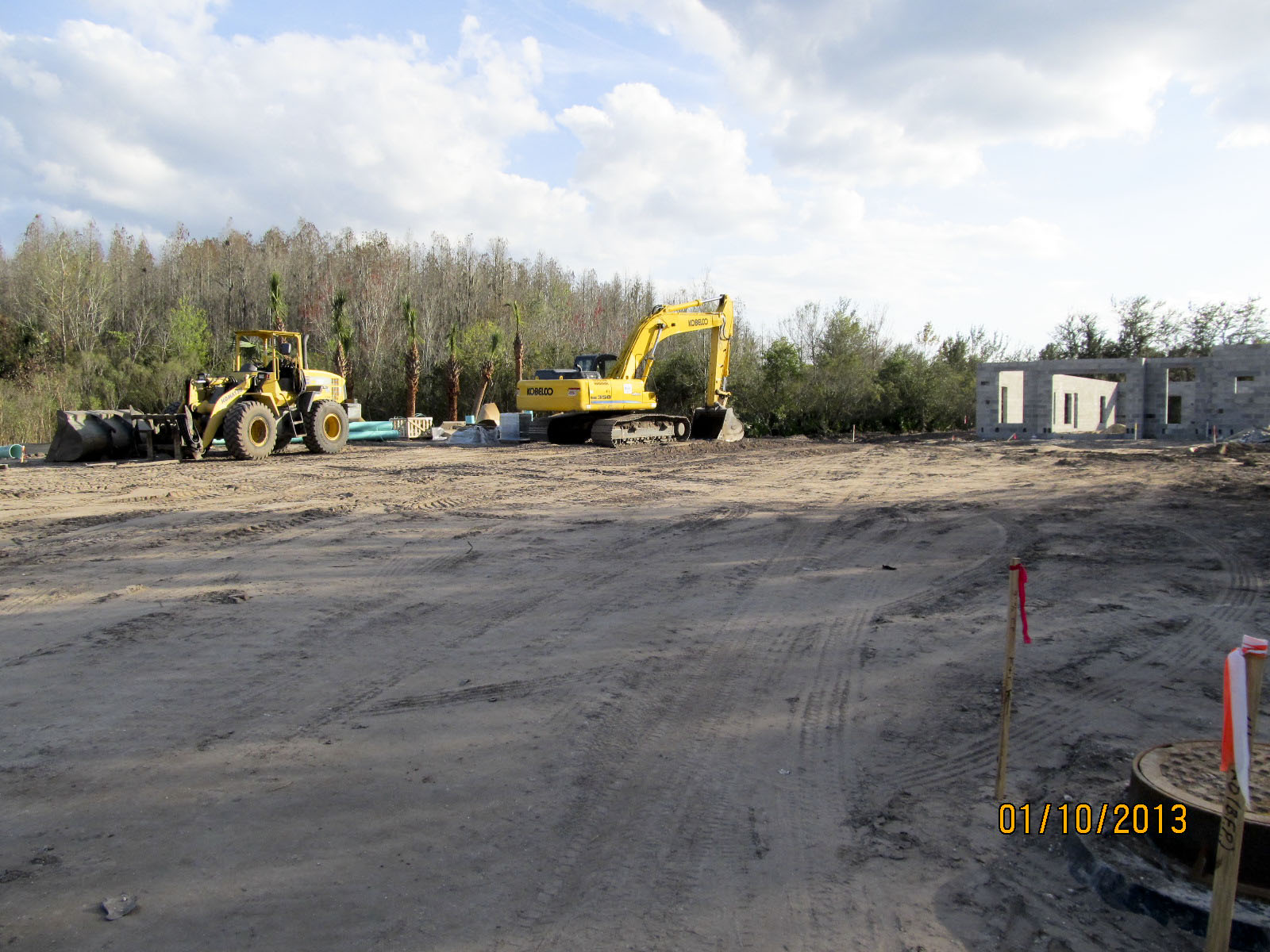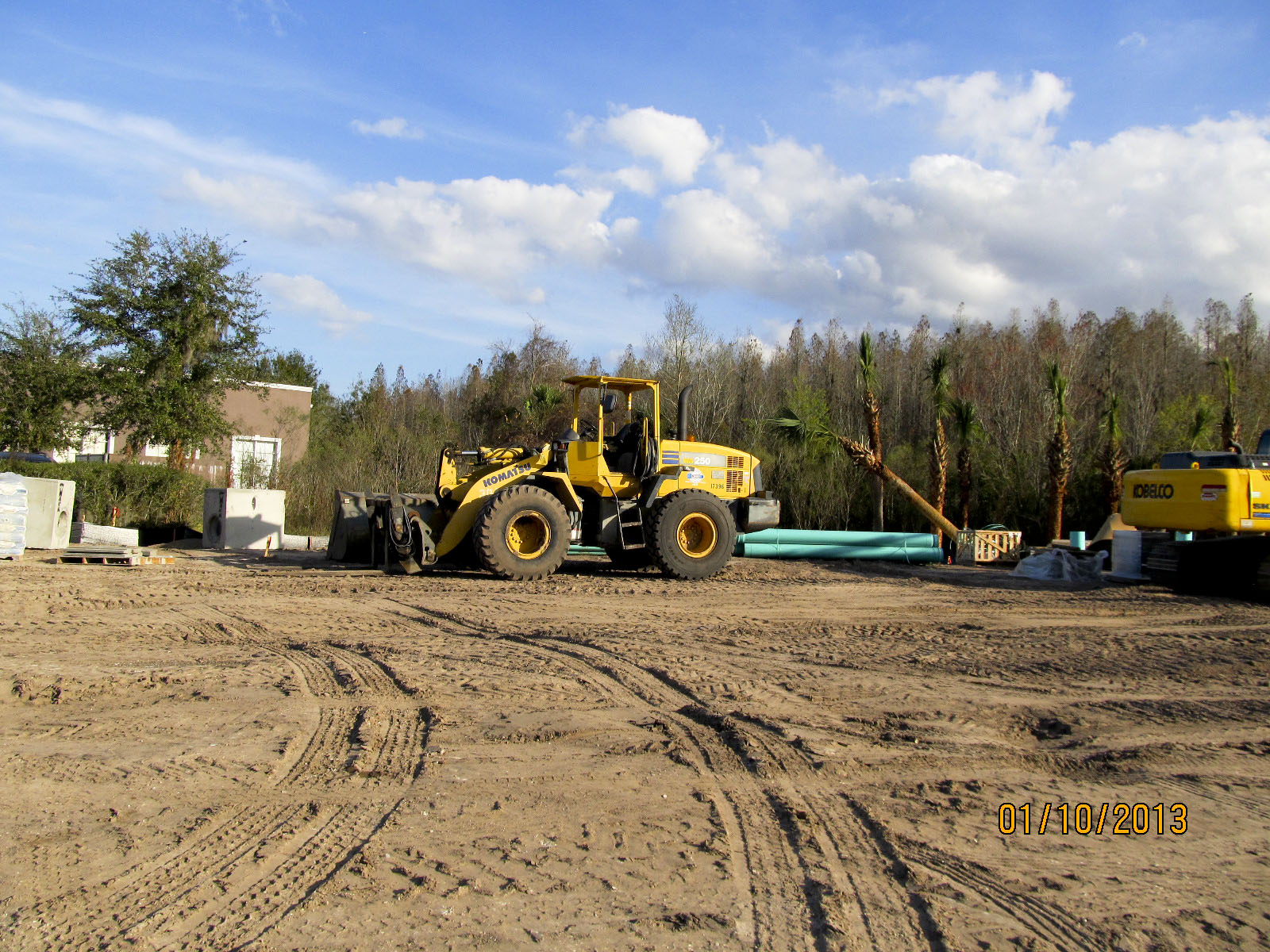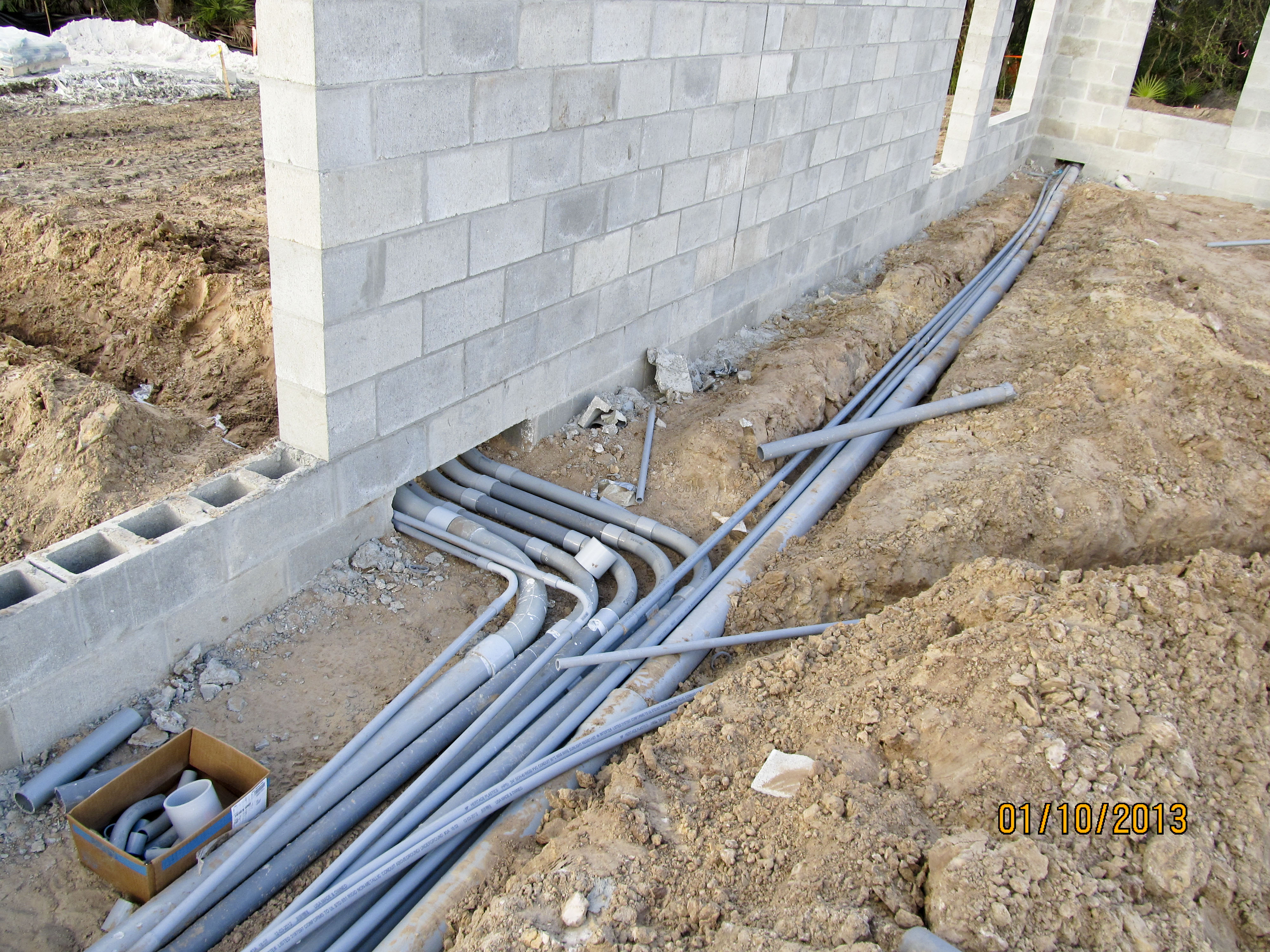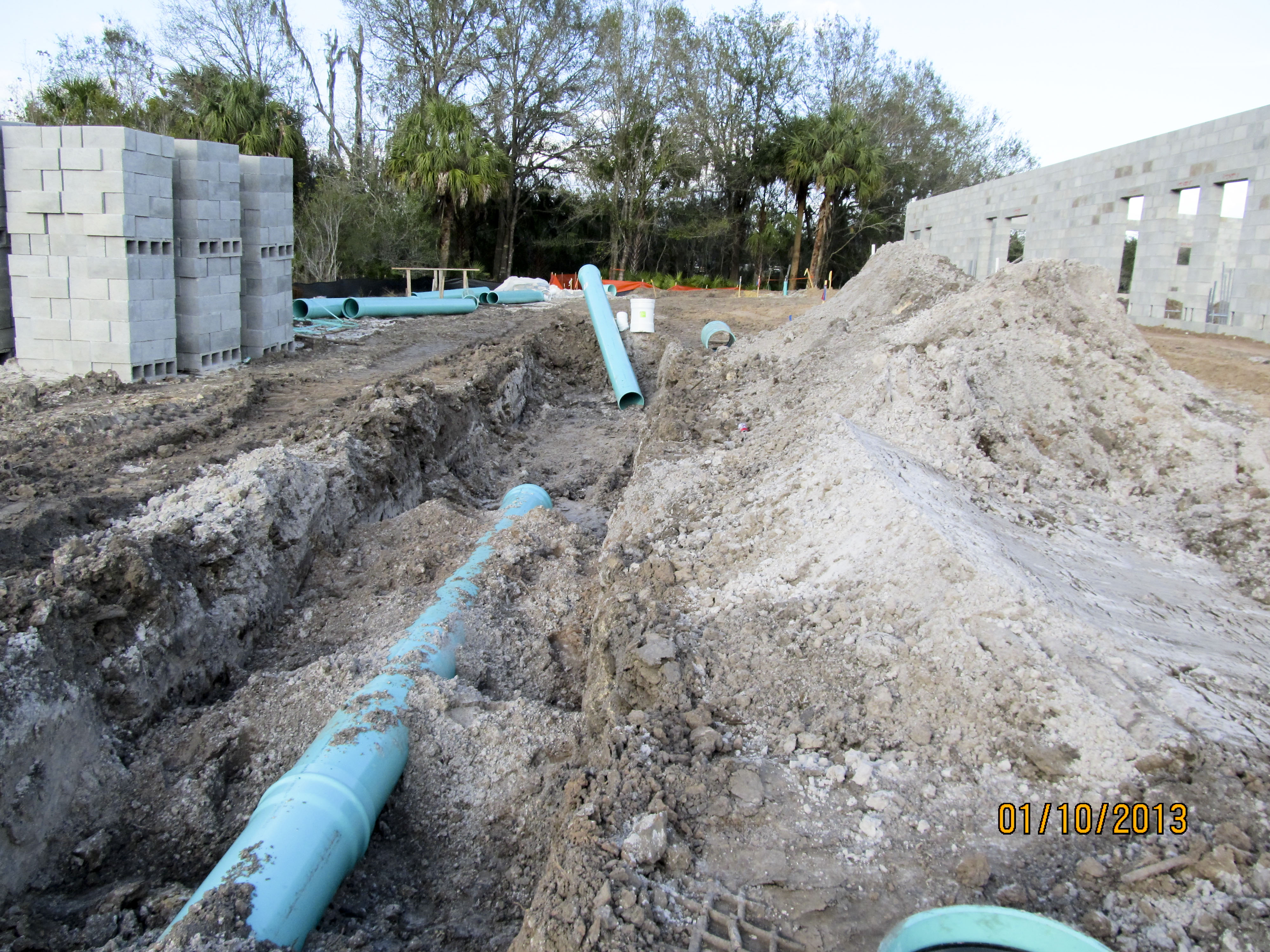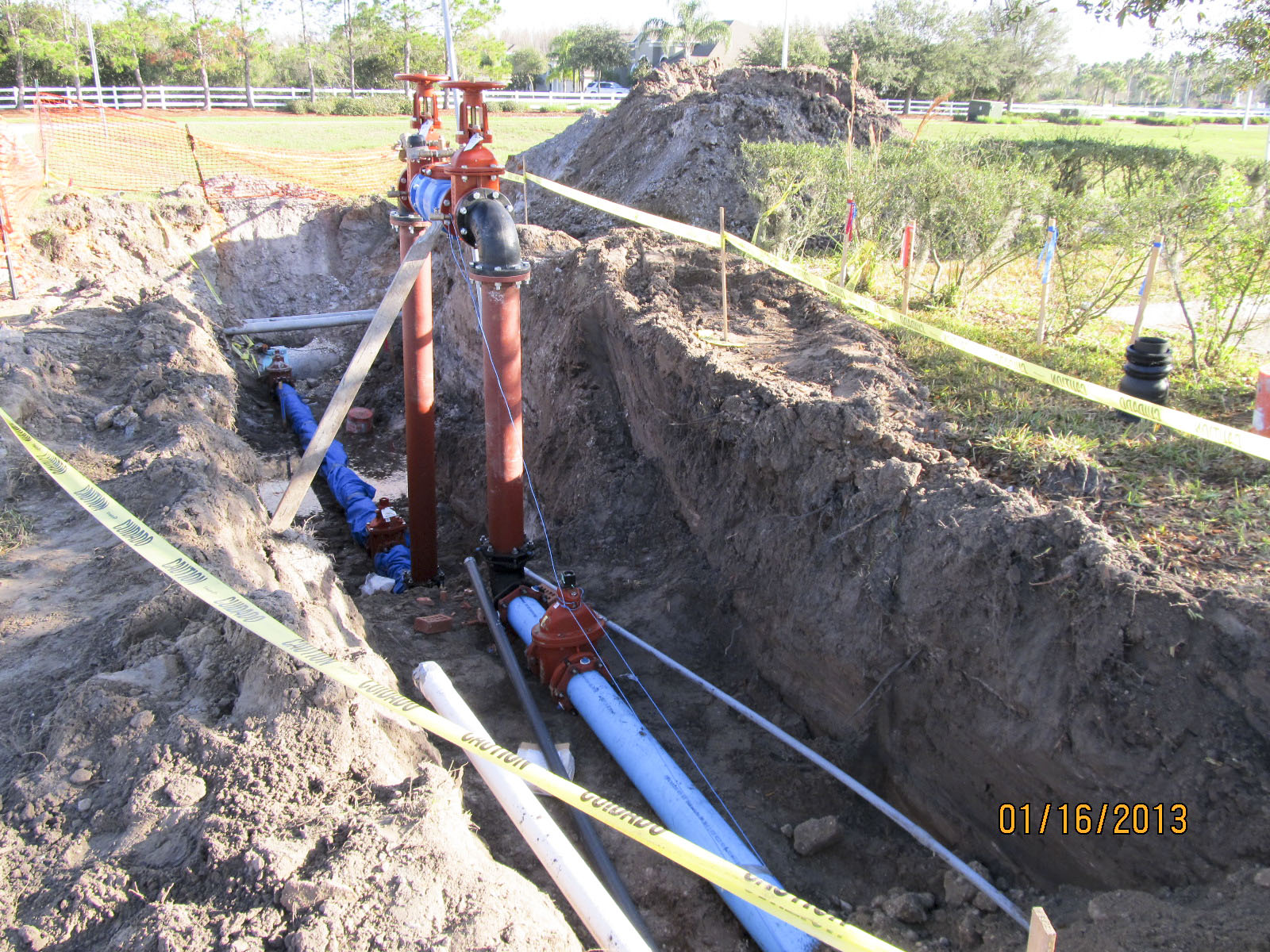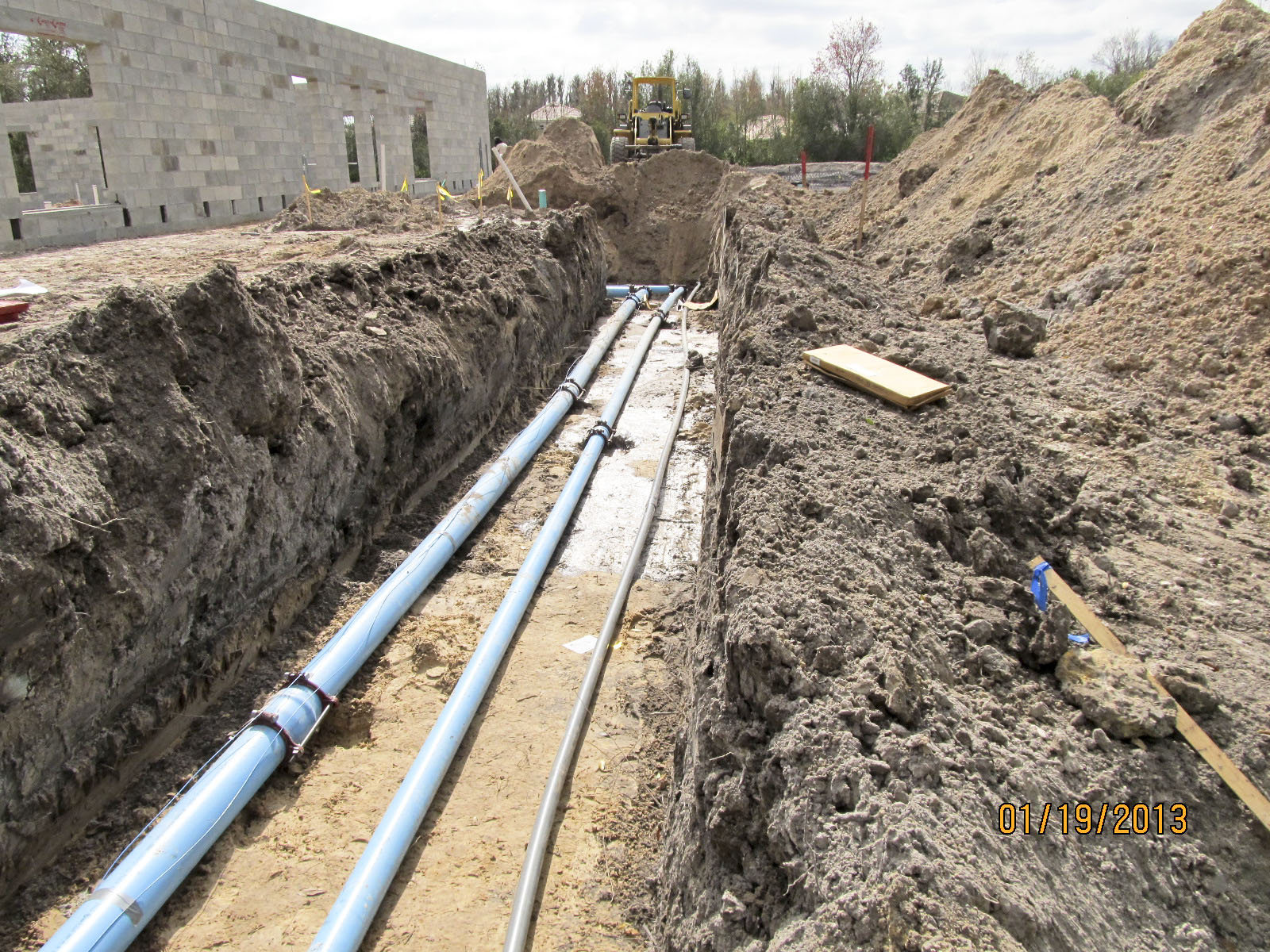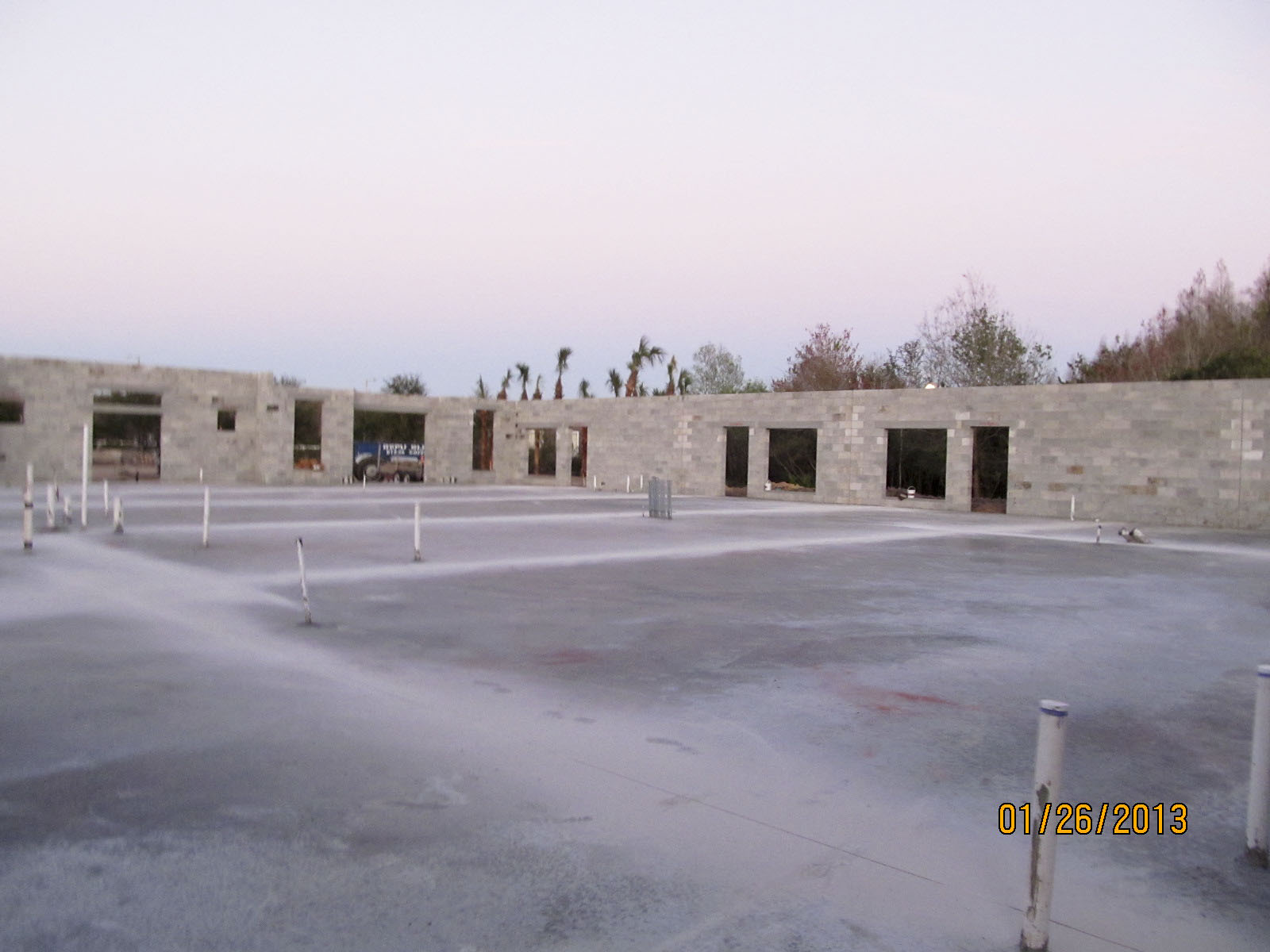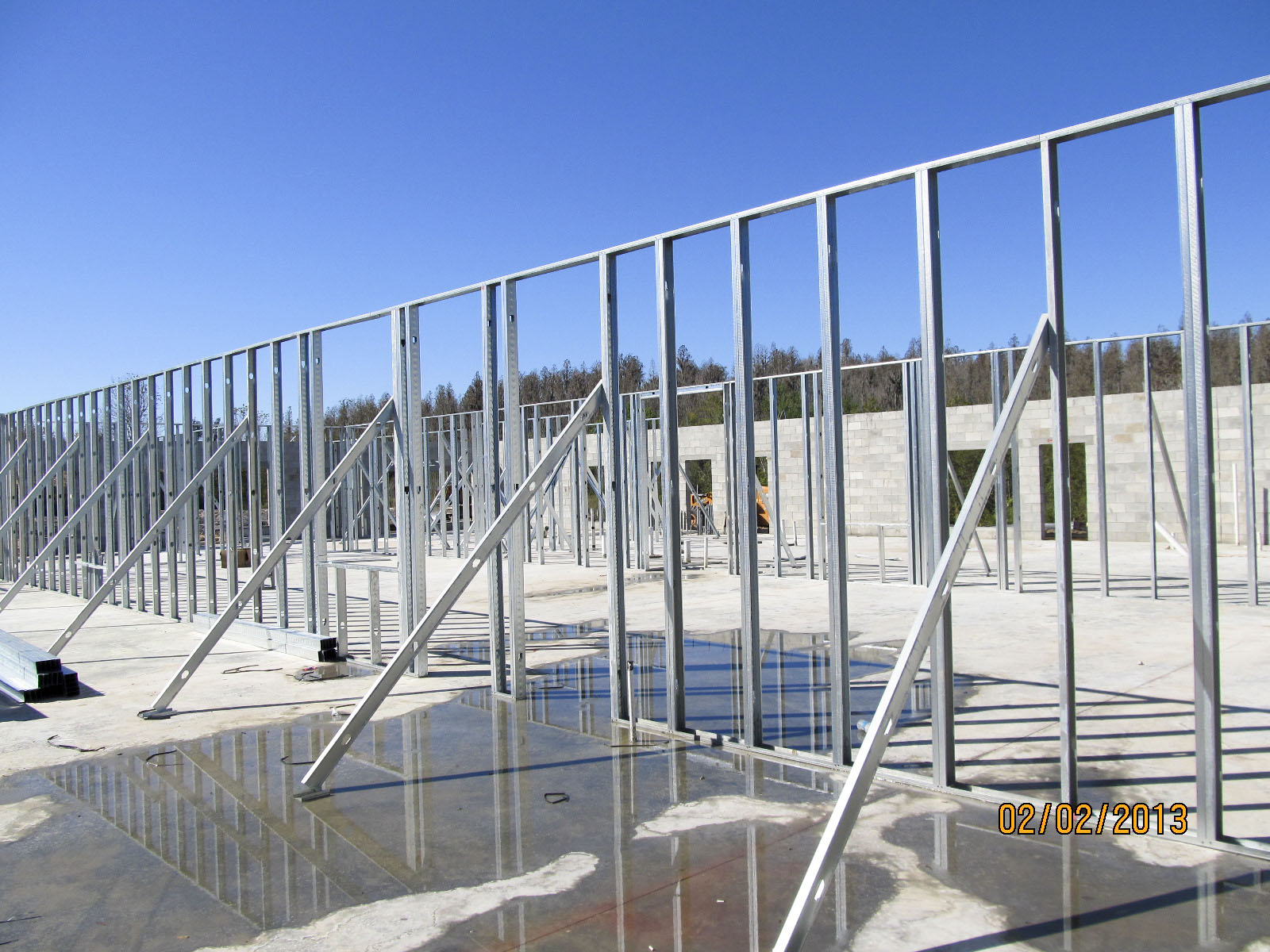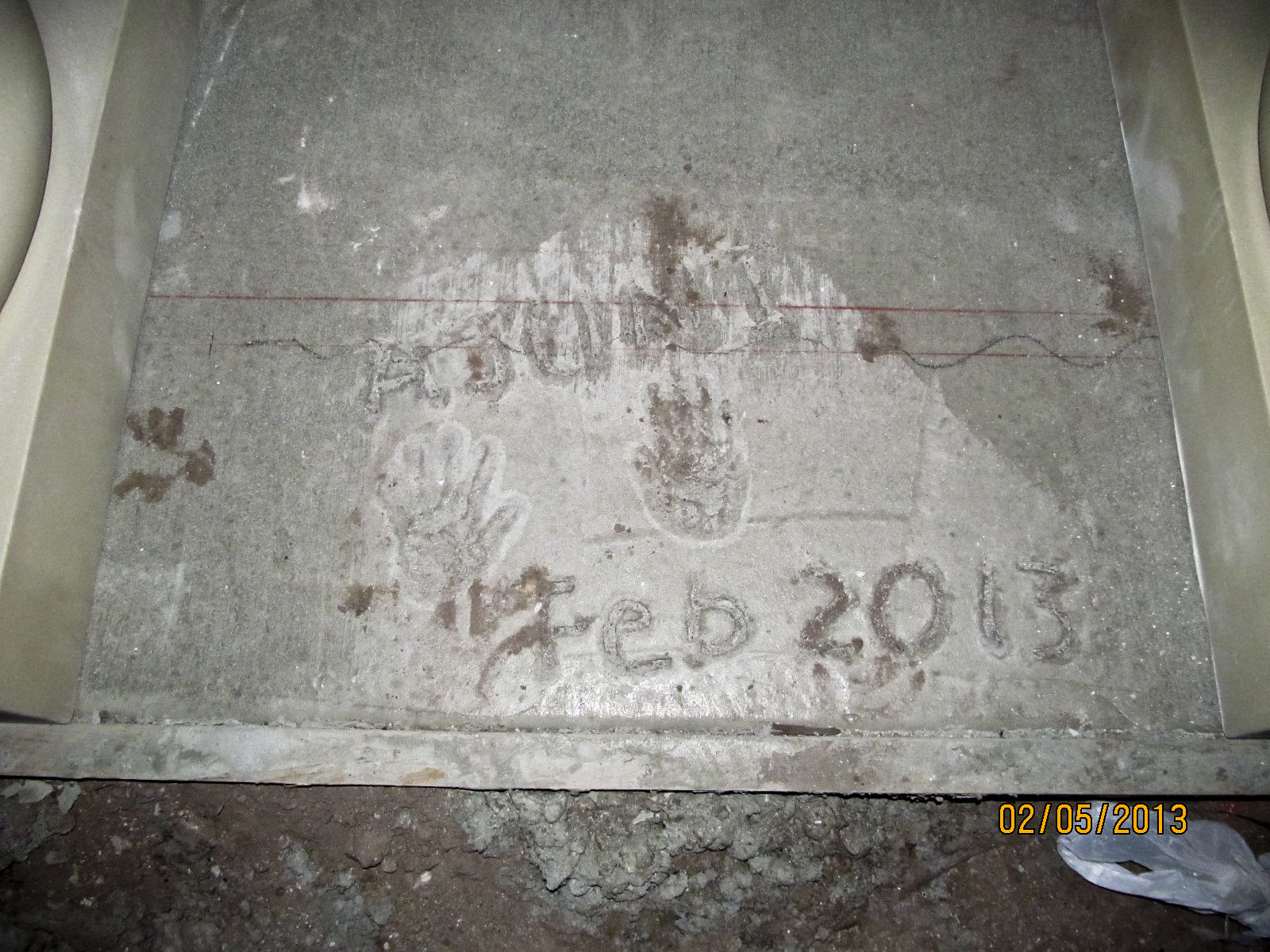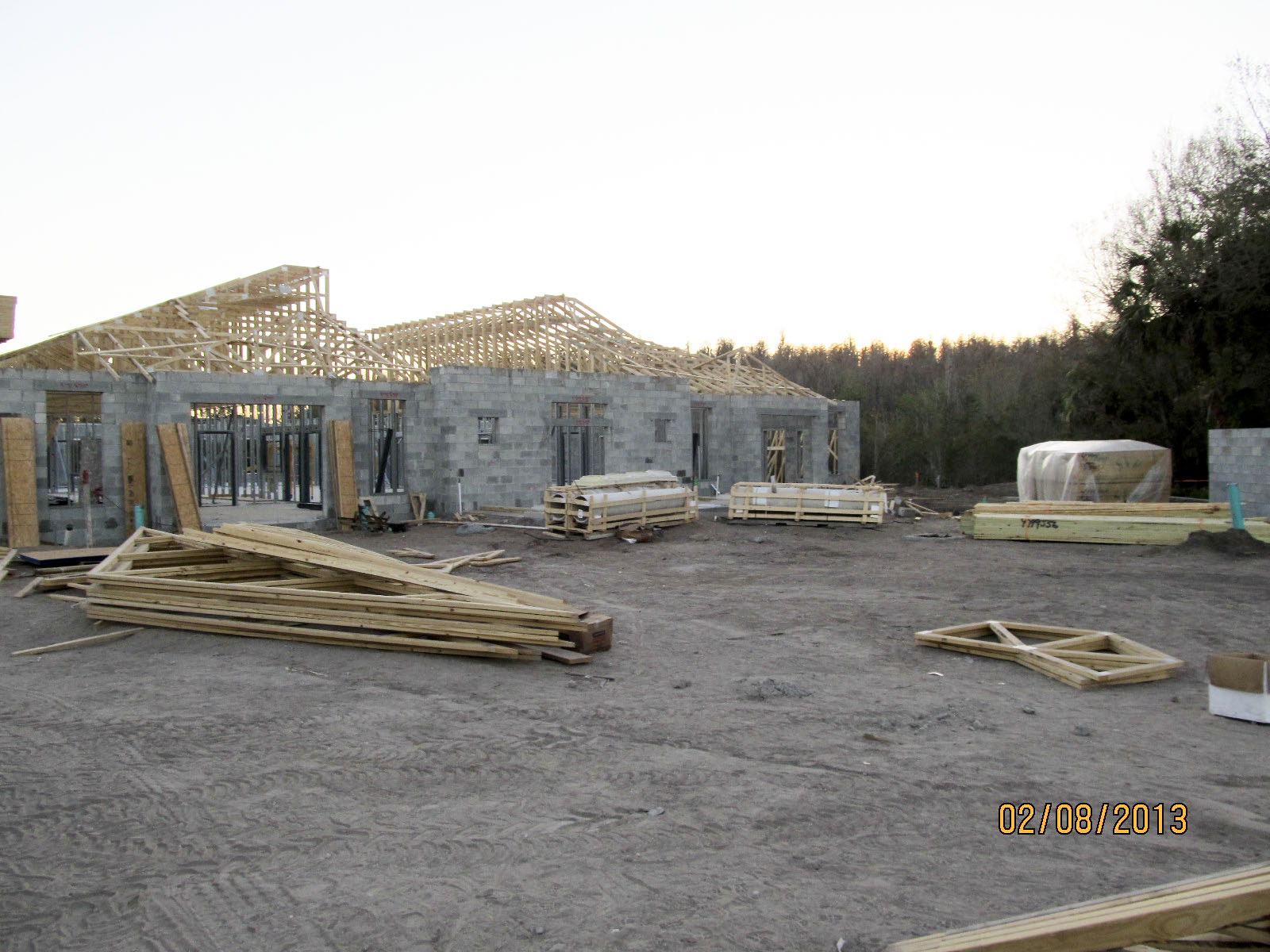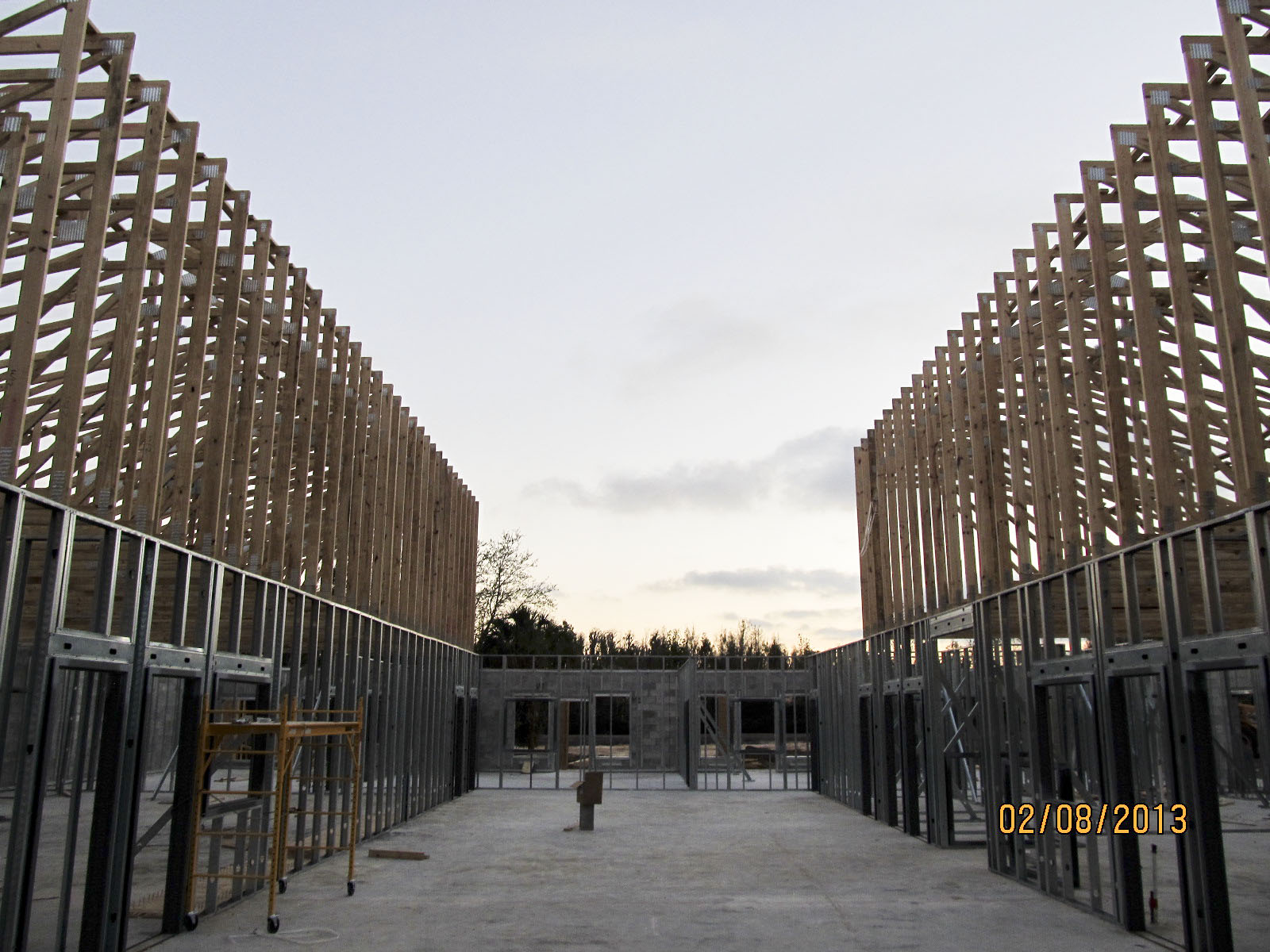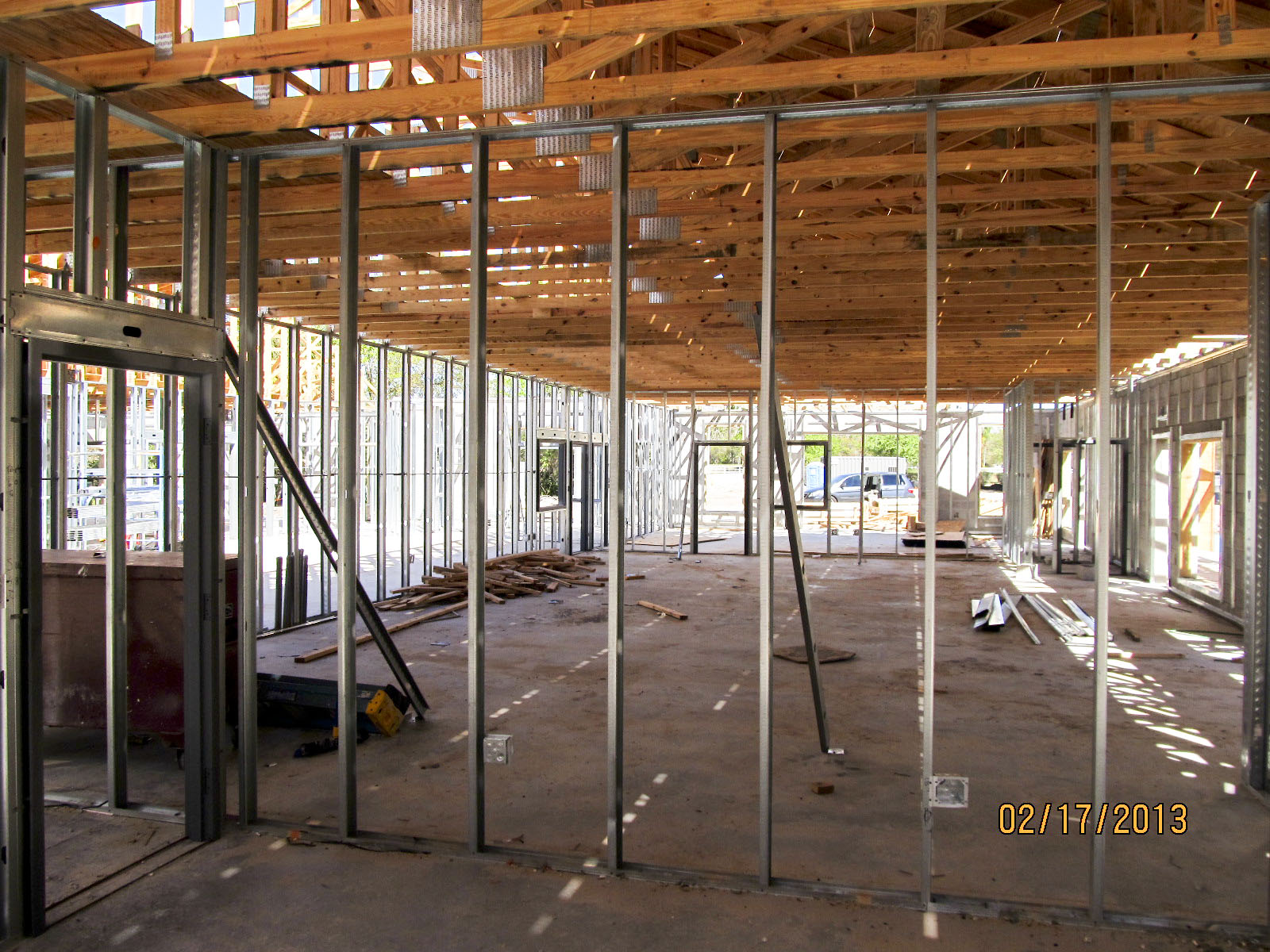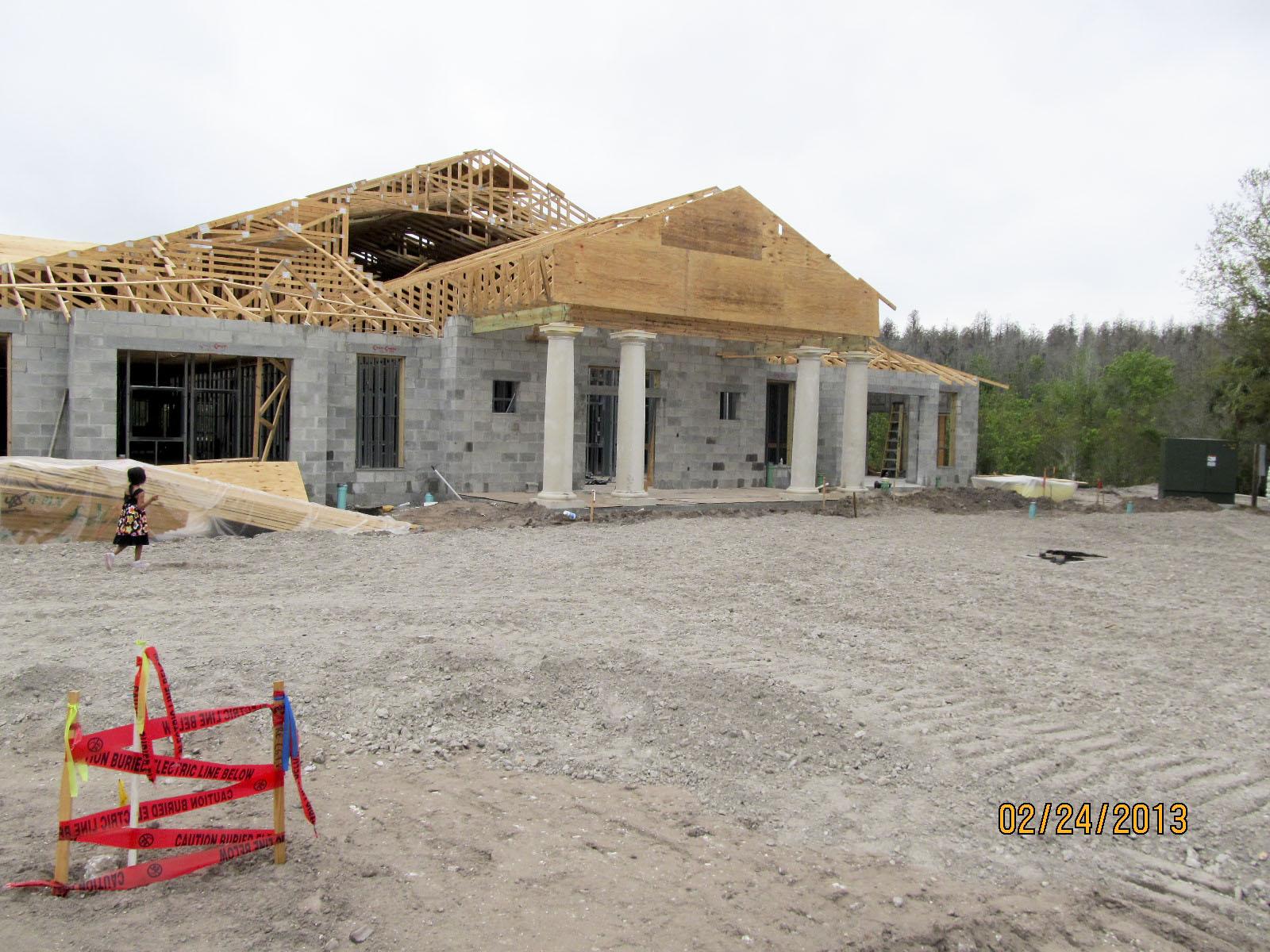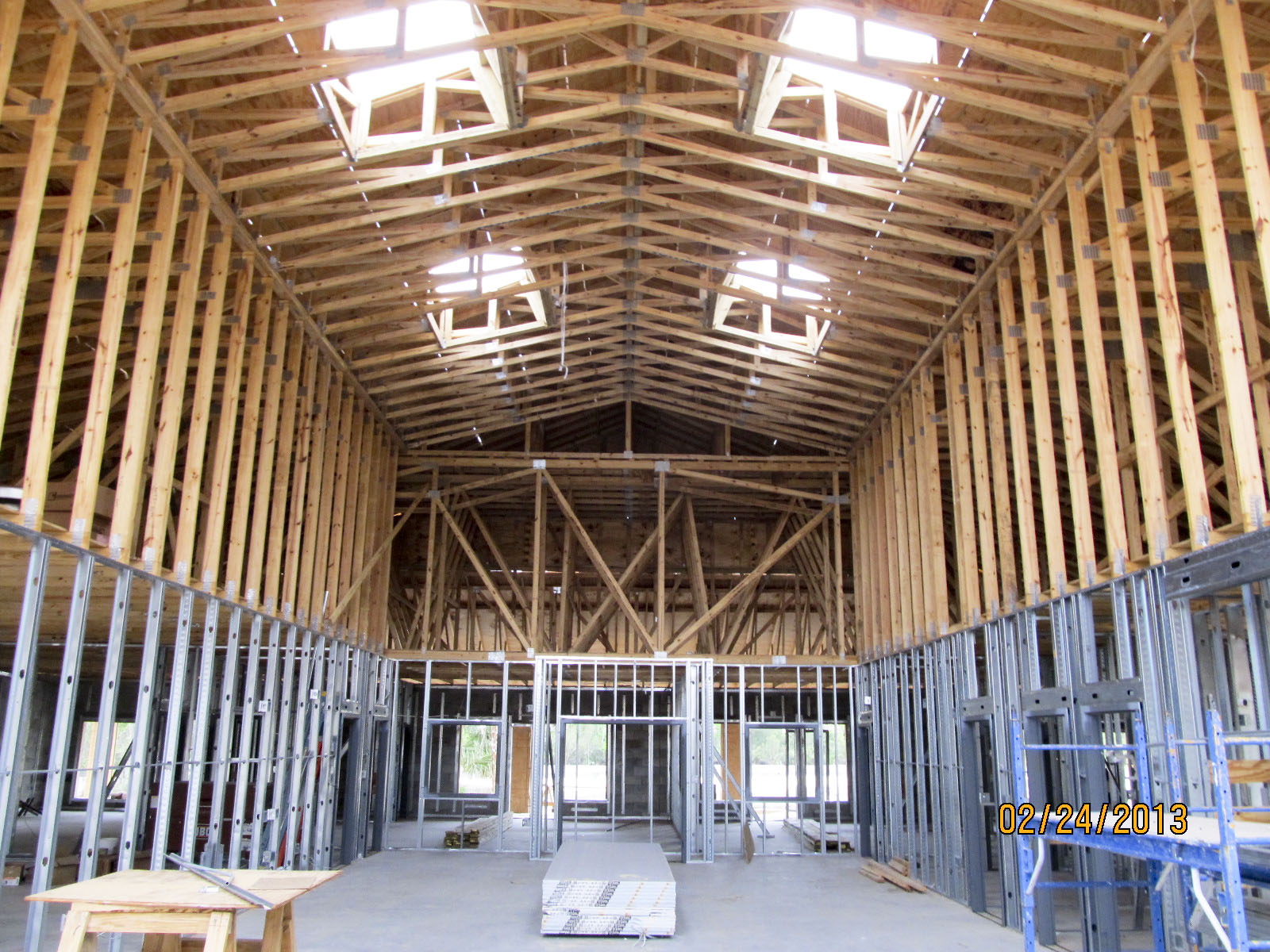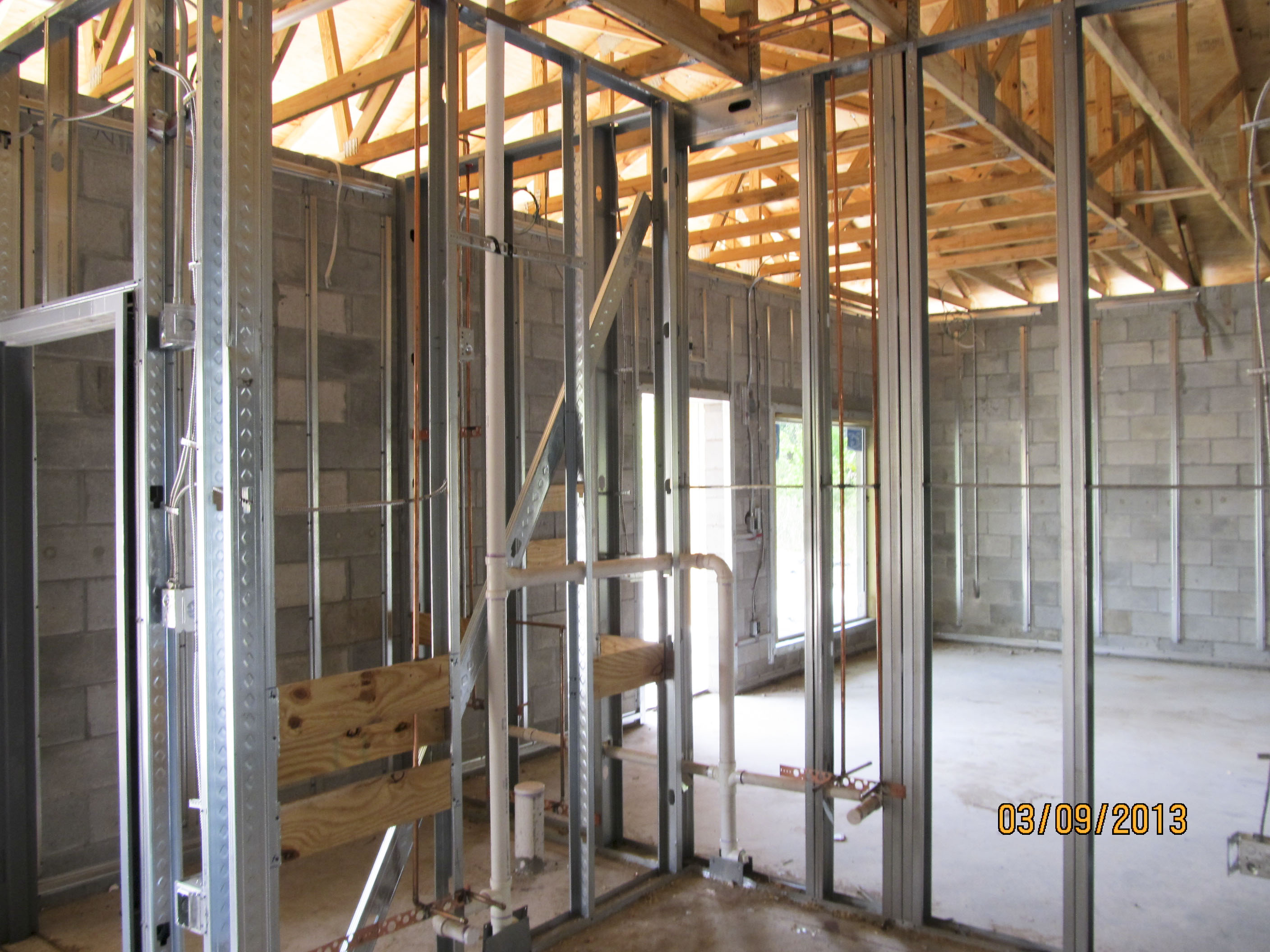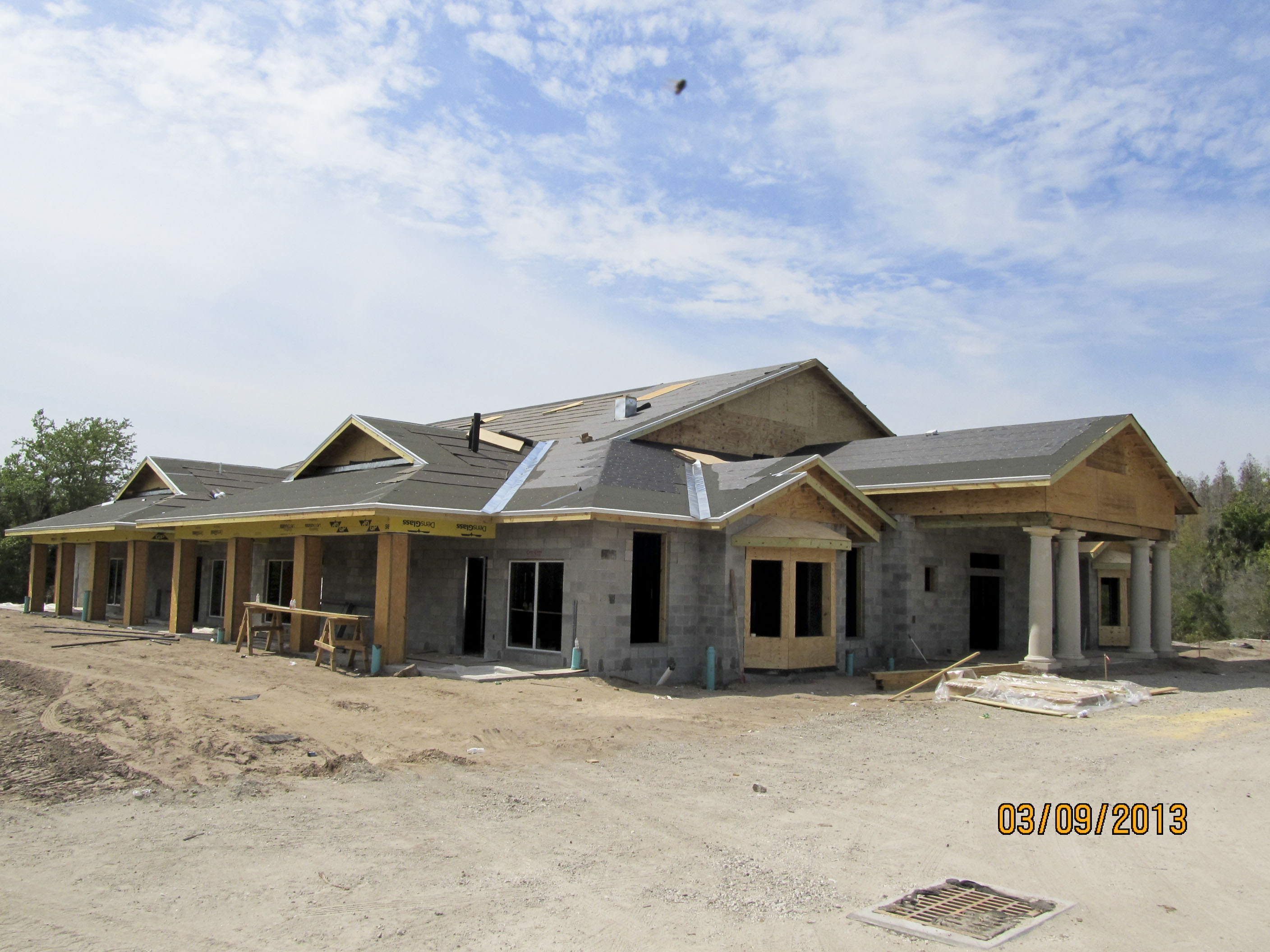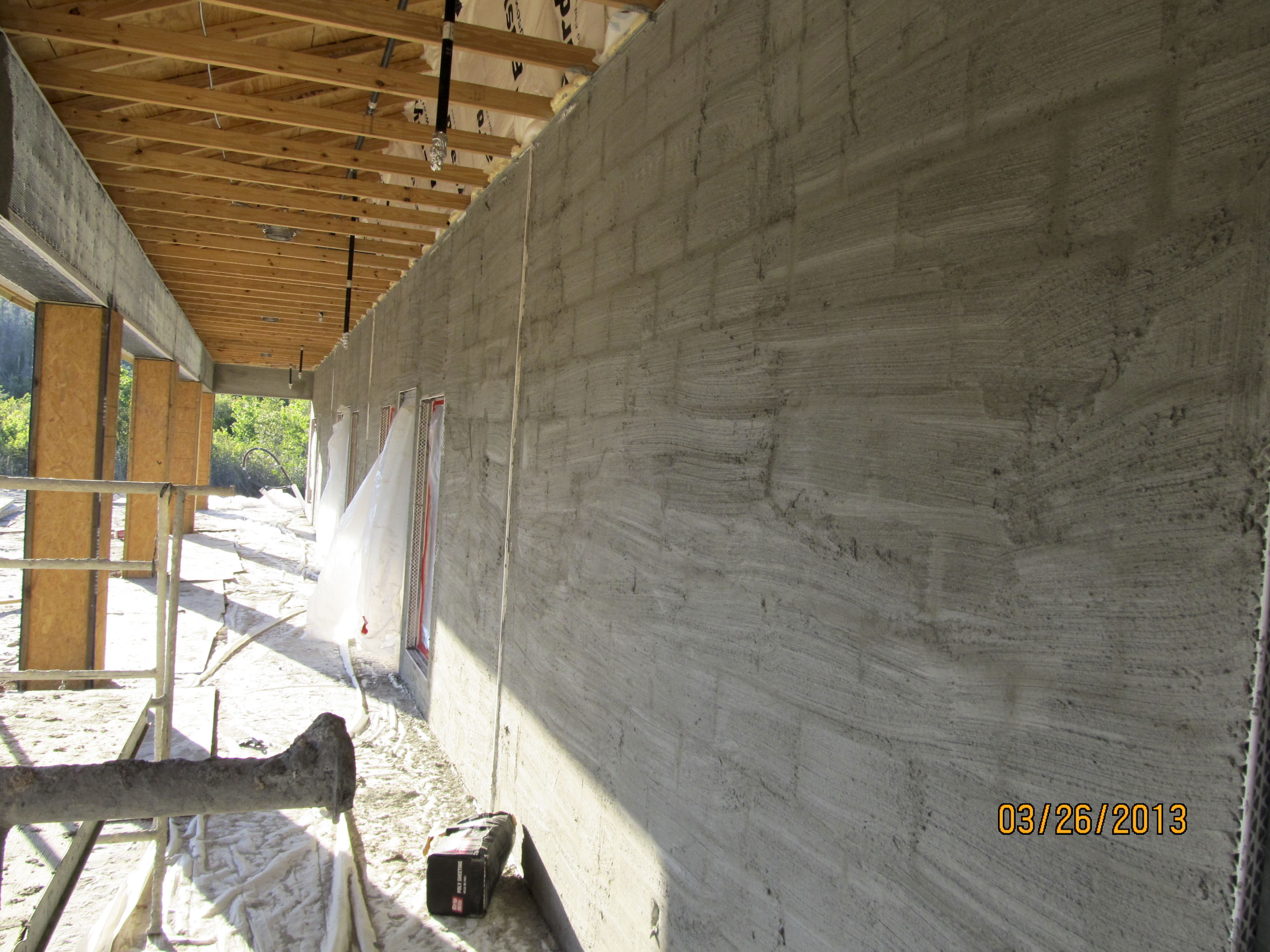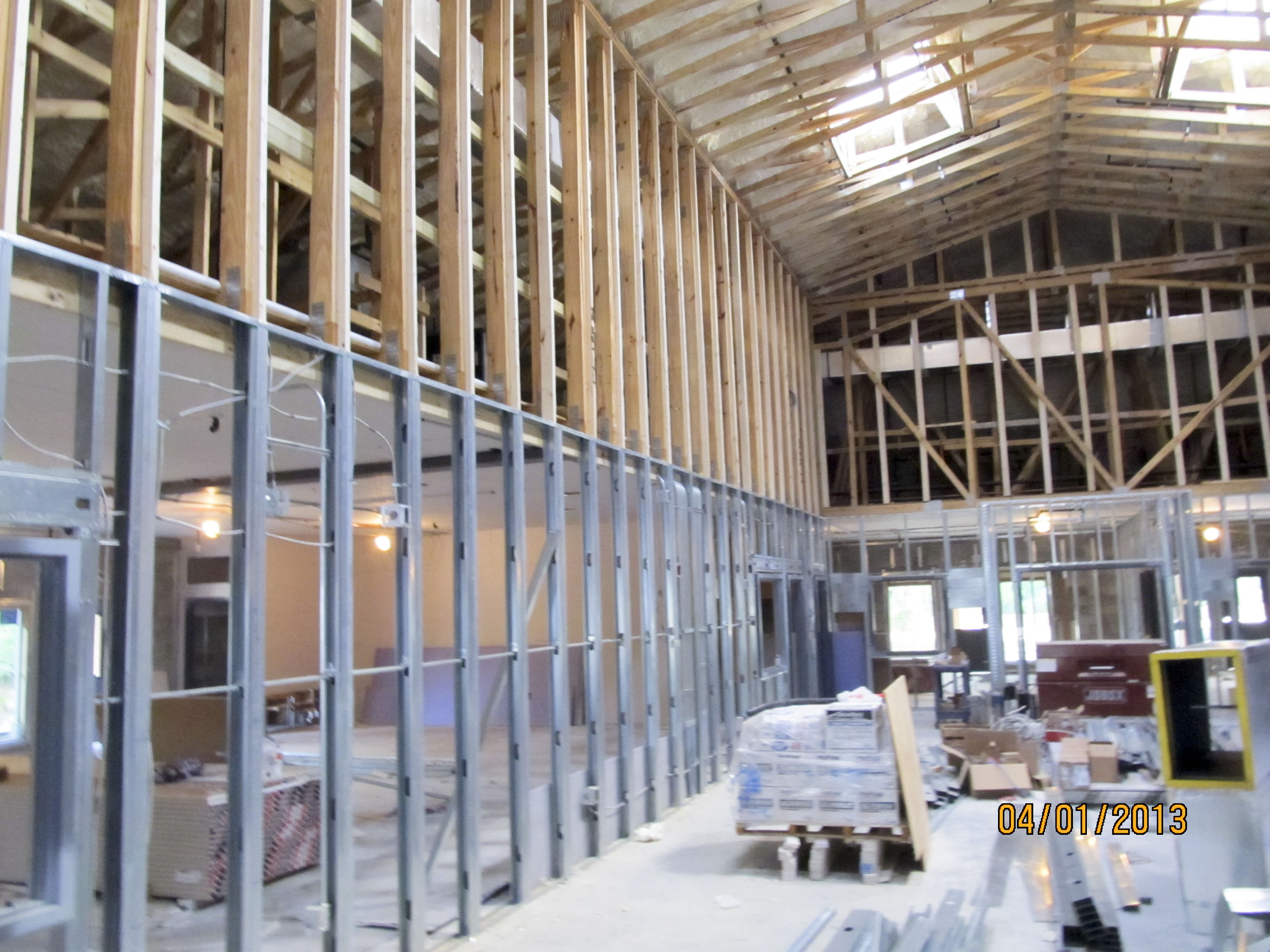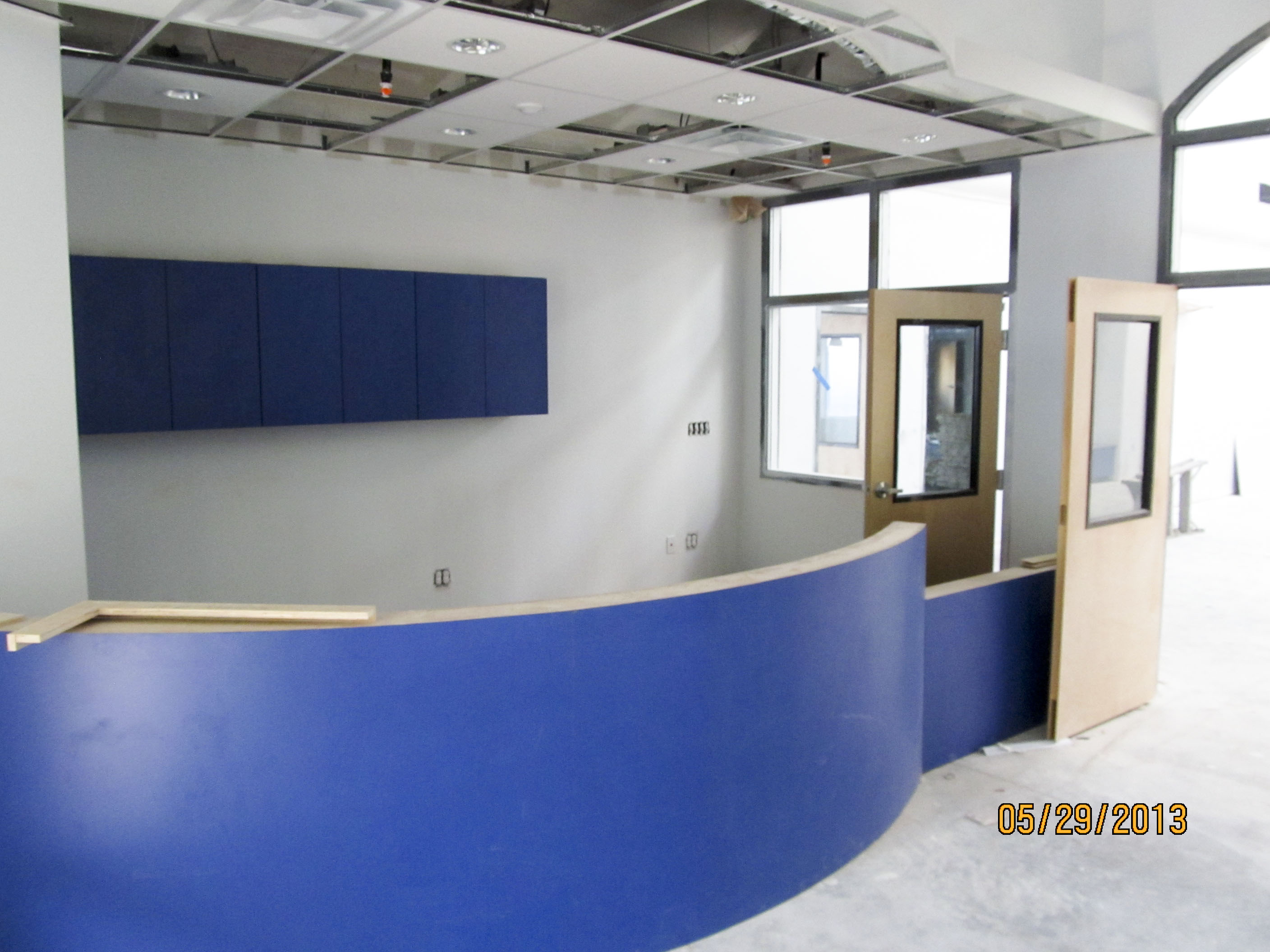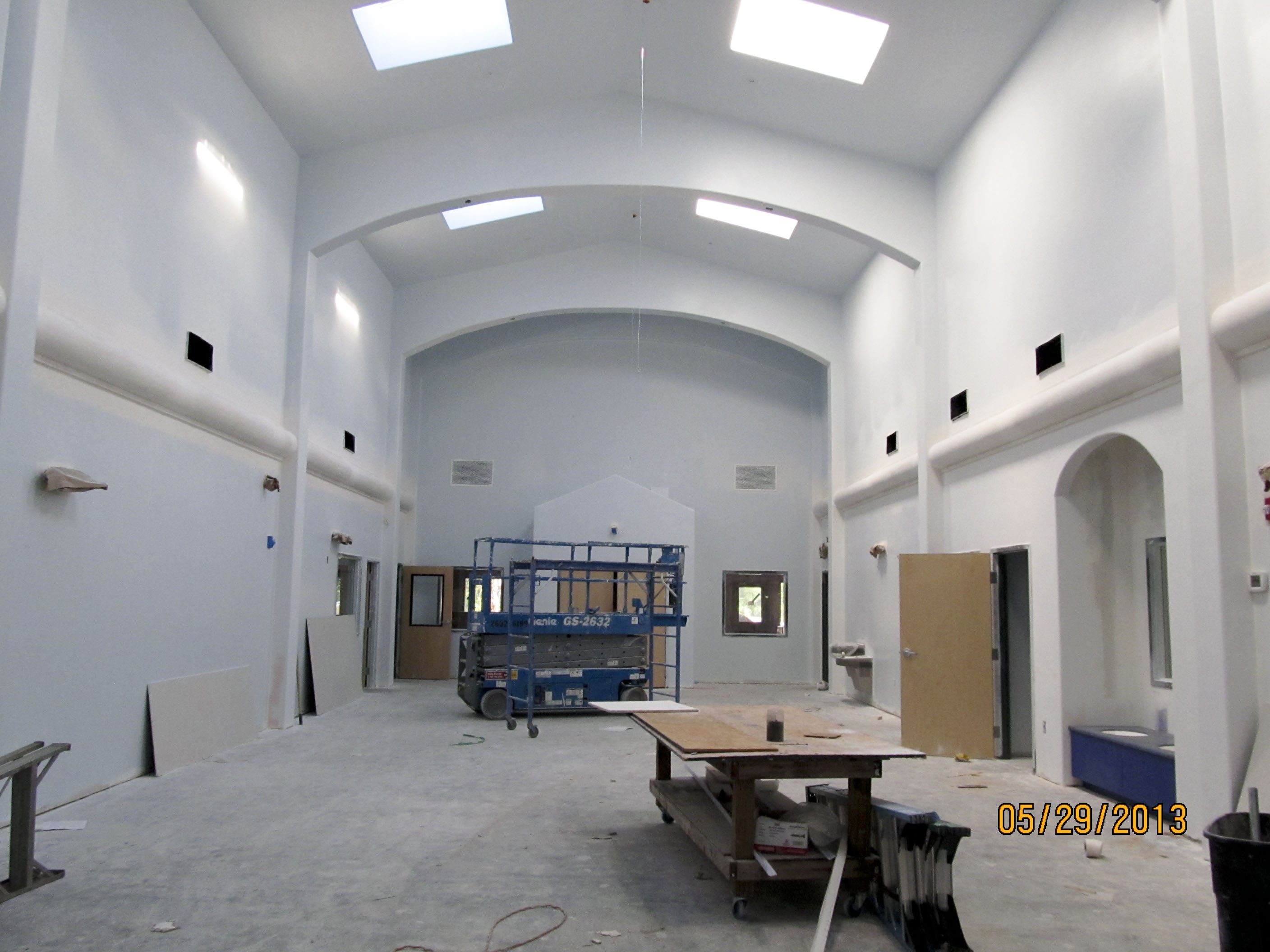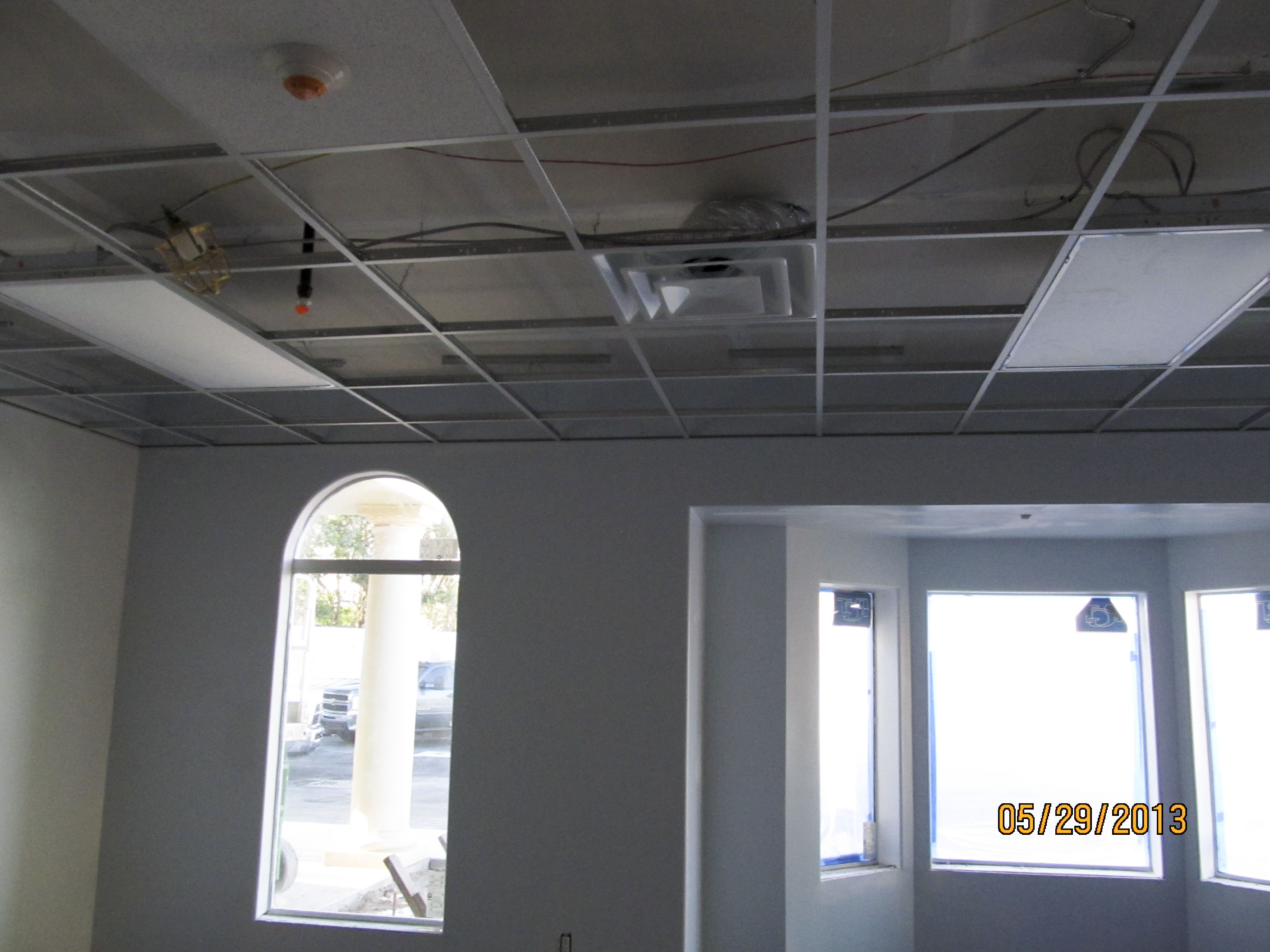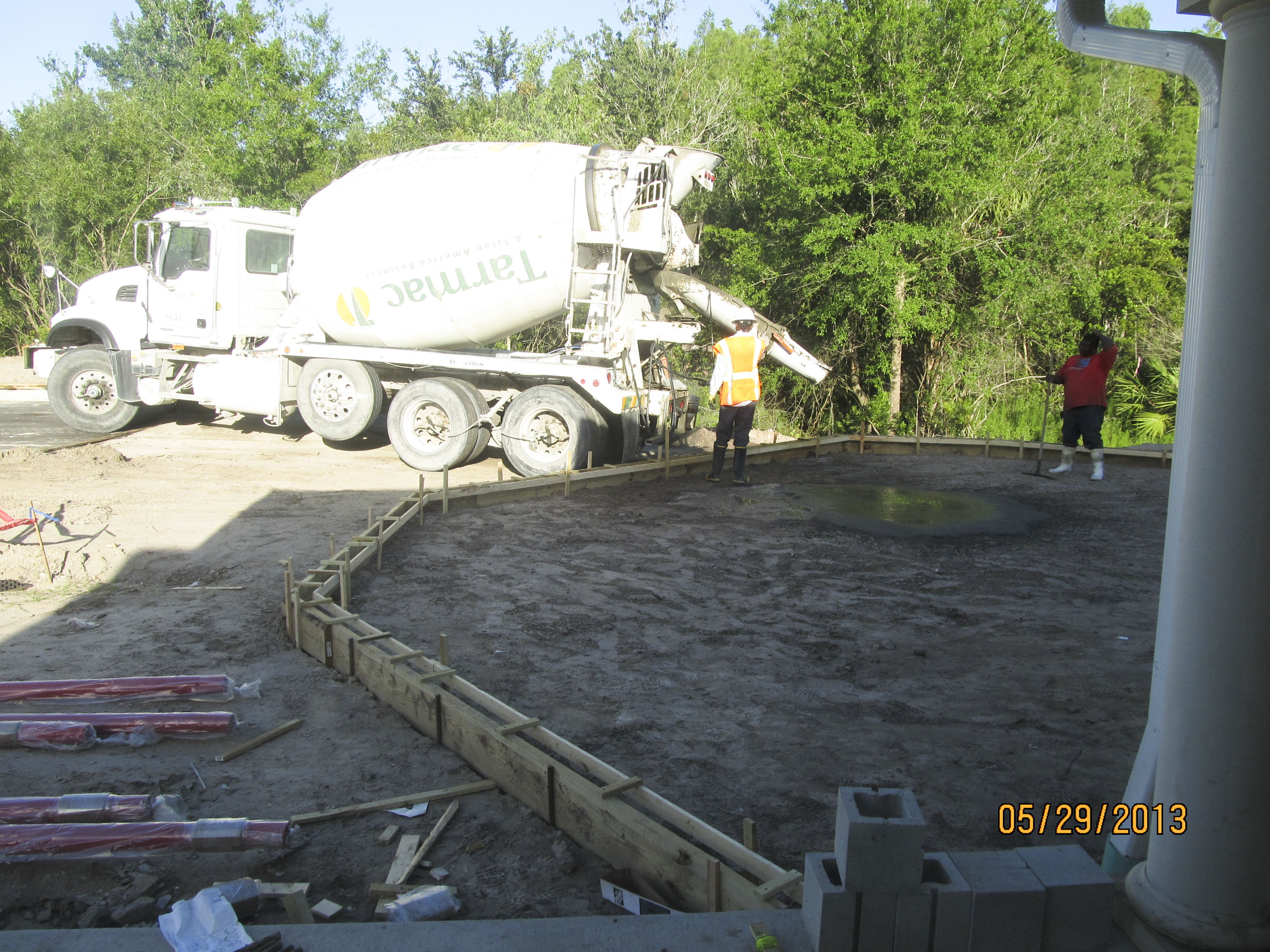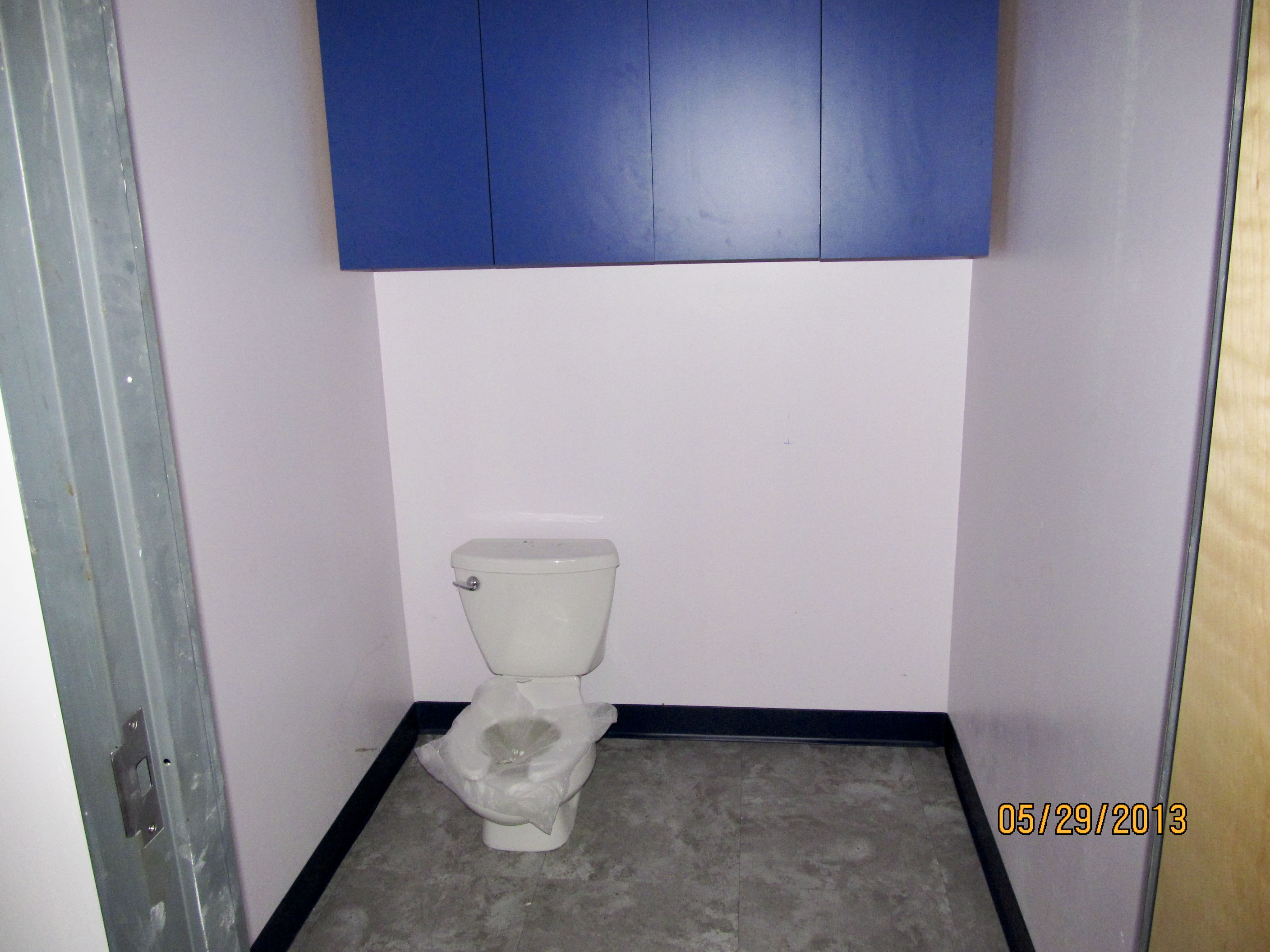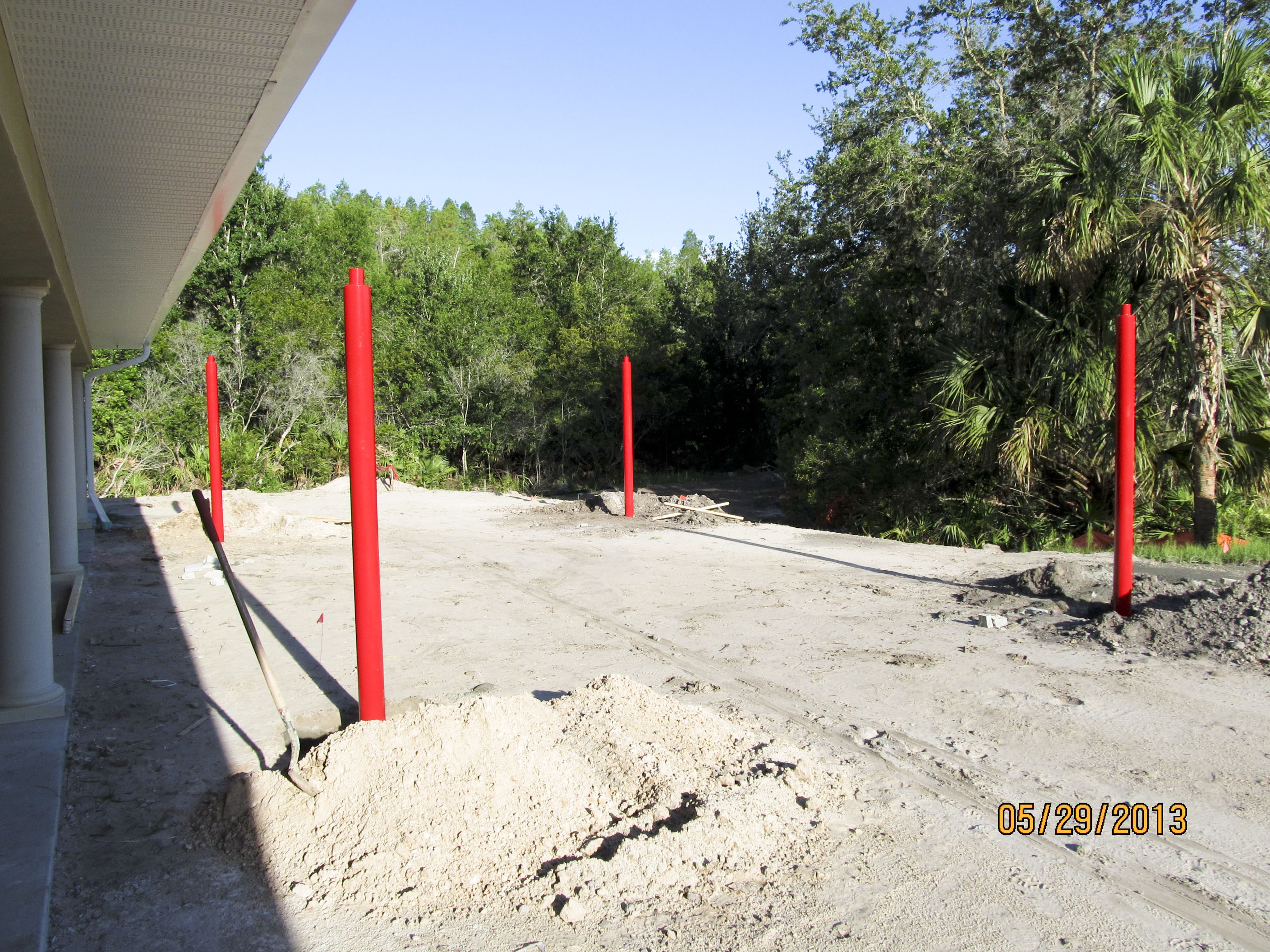 They are getting so close! We look forward to the seeing the final finishes and fixtures. The school is set to open this Summer, 2013!
For information on enrollment at Creative World Cross Creek, call (813) 991-5151.
For information on enrollment at our other Creative World Schools, call (800) 362-5940.
For information on franchising opportunities with Creative World School, call (877) 258-8979.