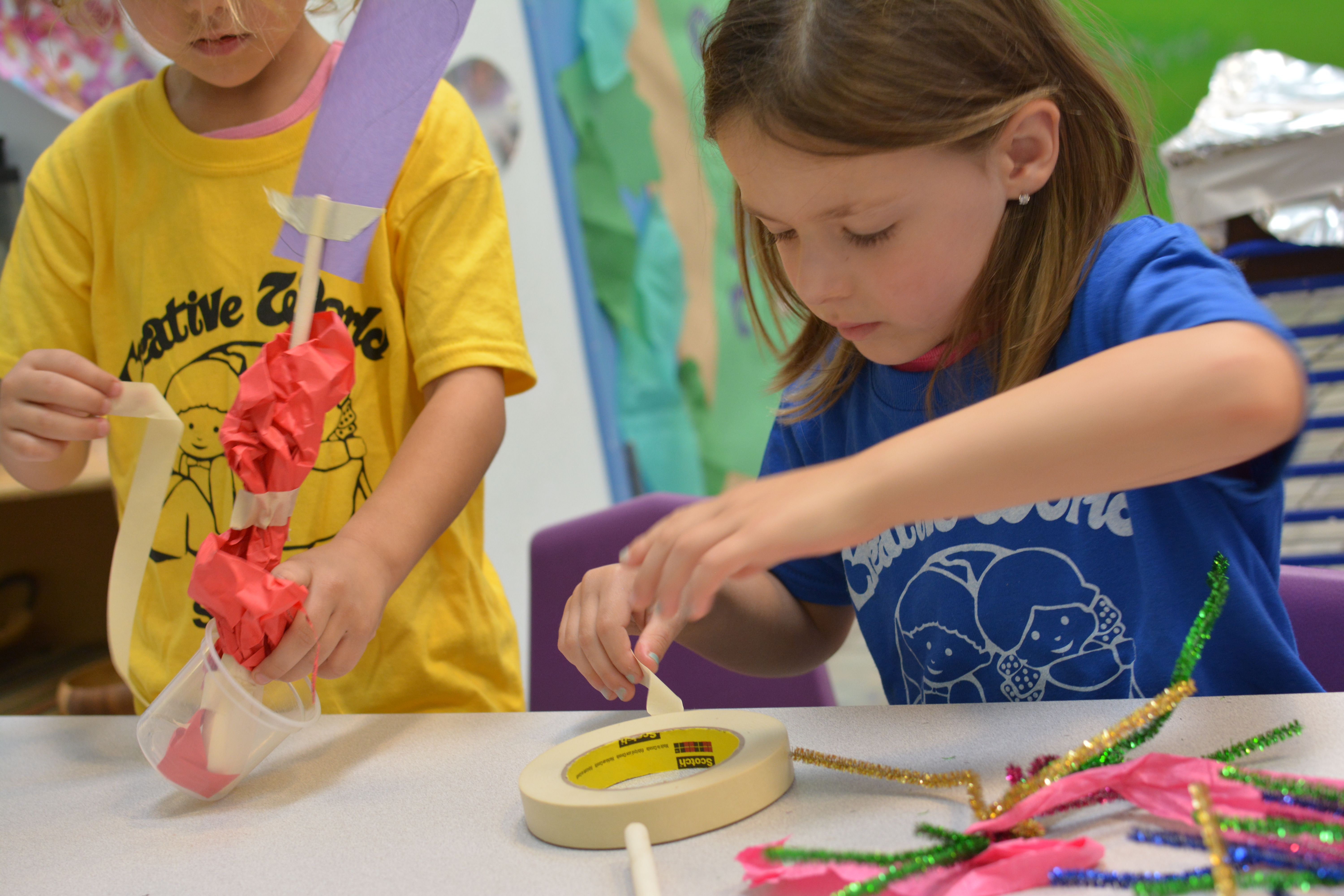 Whether it's using scissors, finger painting, or drawing in sand, fine motor development is usually a natural part of the early childhood experience. The benefit of fine motor development extends beyond aptitude in letter writing or playing the piano.
When it comes to achievement, many people are surprised to learn that a robust predictor is fine motor skills. This is an association that was first popularized by Grissmer, Grimm, Ayer, Murrah, and Steele (2010), who found early fine motor skills in kindergarten were a predictor for reading and math achievement during elementary school.*
With the uptick of technology use in young children, however, educators are seeing a sharp and noticeable decline in the fine motor skills of kindergarten students. With the popularization of educational apps, everything from art to games may be done by a young child on a tablet, where they swipe with an open or flat palm instead of grasping and manipulating a small object.
If children's long term academic success can be effected by their fine motor skills, it is important to present them with challenging opportunities to grow in this area!
Our Inquiry Curriculum at Creative World School integrates fine motor challenges throughout the course of our students' days, and we require our teachers to record progress made in fine motor development in every portfolio showing and a child's academic records.
---
Here are some methods that we've found young children enjoy when it comes to flexing those fingers!
Water play is a great excuse to hold, balance, pour, and squeeze sponges.
Cooking projects give children the chance to scoop, stir, and crush.
Simple art projects like finger painting and play dough are easy fine motor moments.
Every day activities that support fine motor development can be as simple as allowing your child to twist a doorknob, open a latch, twist and pull shoelaces, pull the knobs on cabinets, and eat a meal with or without utensils!


---
Get creative and have some fine motor fun today!
[youtube https://www.youtube.com/watch?v=gXVp69mh-3o&w=560&h=315]
*Timothy W. Curby, PhD (George Mason University) and Abby G. Carlson, PhD (AppleTree Institute for Education Innovation) on Pyschology Today